SuperDeluxe is putting together an awesome super event. If you love sofubi and modular synthesizers (we know we do) Tokyo is the place to be on friday.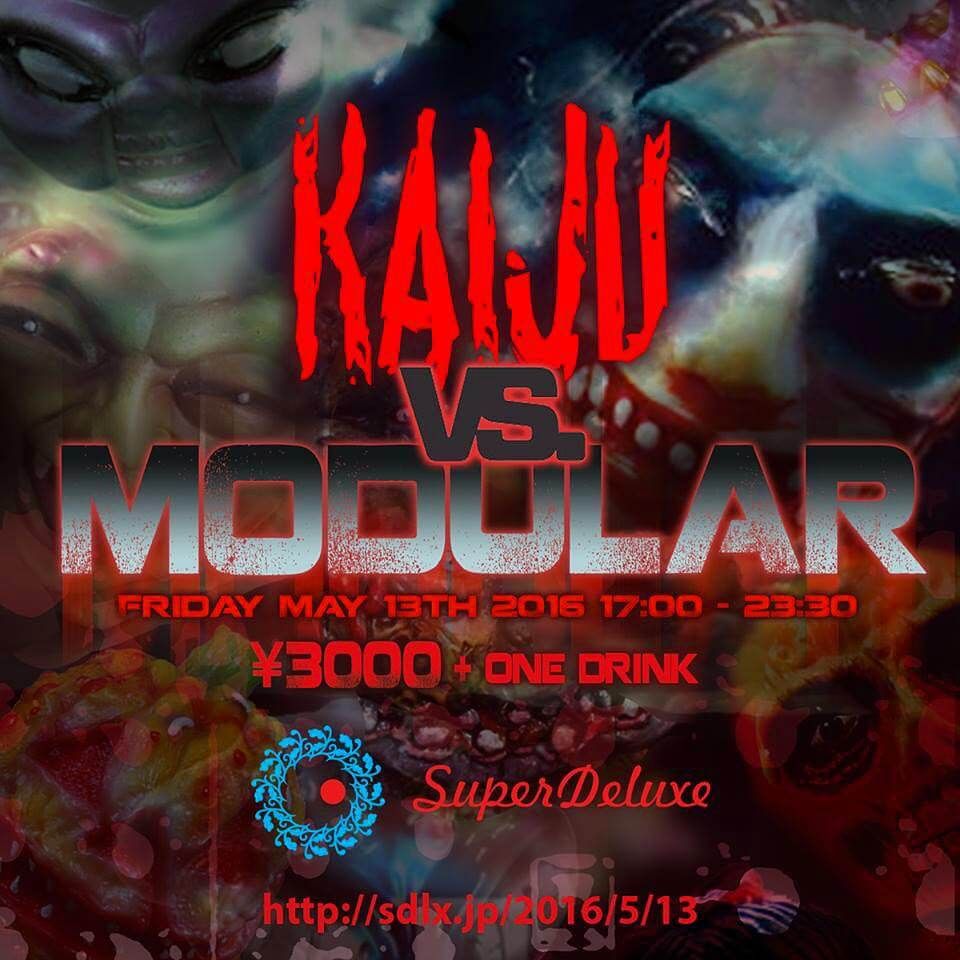 Kaiju Vs Modular combines an Indie Sofubi Marketplace, Modular Synthesizers, and Live Electronic Bands & VJs into a single event. How better can it get? Well just look at the artists line up;
Awesome Toy, Blobpus, Bloodguts Toys, Bukimi Blasters, Fig-Lab, Ghost Cave, Grody Shogun, Guumon, Kearjun, Leo Sofubibouya, Longneck, Miscreation Toys, Mutant Vinyl Hardcore, Paul Kaiju, Secret Demon Services, Shirahama Toy, Splurrt, Toysbian, Rampage Toys, Terrible Whore, Tkom, Uamou, Unbox Industries. That goes to say all the major players in current Kaiju/Sofubi scene.
For those lucky enough to attend there will be a raffle to win rare sofubi!
Hopefully artists will put up online any leftovers from the show, please?
Live music & visuals line up:
– CeVIN KEY (laptop, electronics) & DJOTO (laptop, modular synth) with PAUL KAIJU & liquidbiupil
– KK NULL (laptop, electronics) with VJ YOUSUKE FUYAMA
– HATAKEN (modular synth) with liquidbiupil
– MITSUHISA SAKAGUCHI (keyboard, synths) + DARREN MOORE (drums) + DAVE SKIPPER (modular synth) with VJ AI KOMURA
– Additional VJs: PAUL KAIJU (video modular synth), ETHAN DROWN HURLBURT (video modular synth)
Modular synths demo booths:
– Hikari Instruments http://www.hikari-instruments.com/
– Sputnik Modular http://sputnik-modular.com/
– Tokyo Festival of Modular http://tfom.info/
If you're in Tokyo on the 13th of May (we wish we were) this is a must!
Follow the event Facebook page HERE for more details and updates.
Location
Minato-ku, Tokyo, Japan 106-0031