LIGHTS, CAMERA ACTION! Kaiju One Presents Double Feature Too featuring Tengat Shocker and Double Mouth-Job. Can you recognise the iconic classic characters? HA. It's said they have horny power, who knows all we know is the fact Kaiju One give you the chance to own them. You definitely won't find these at your local Toys R Us. The Kinky Darksiders in full force. Will Double Feature Too forever corrupt your minds? HA.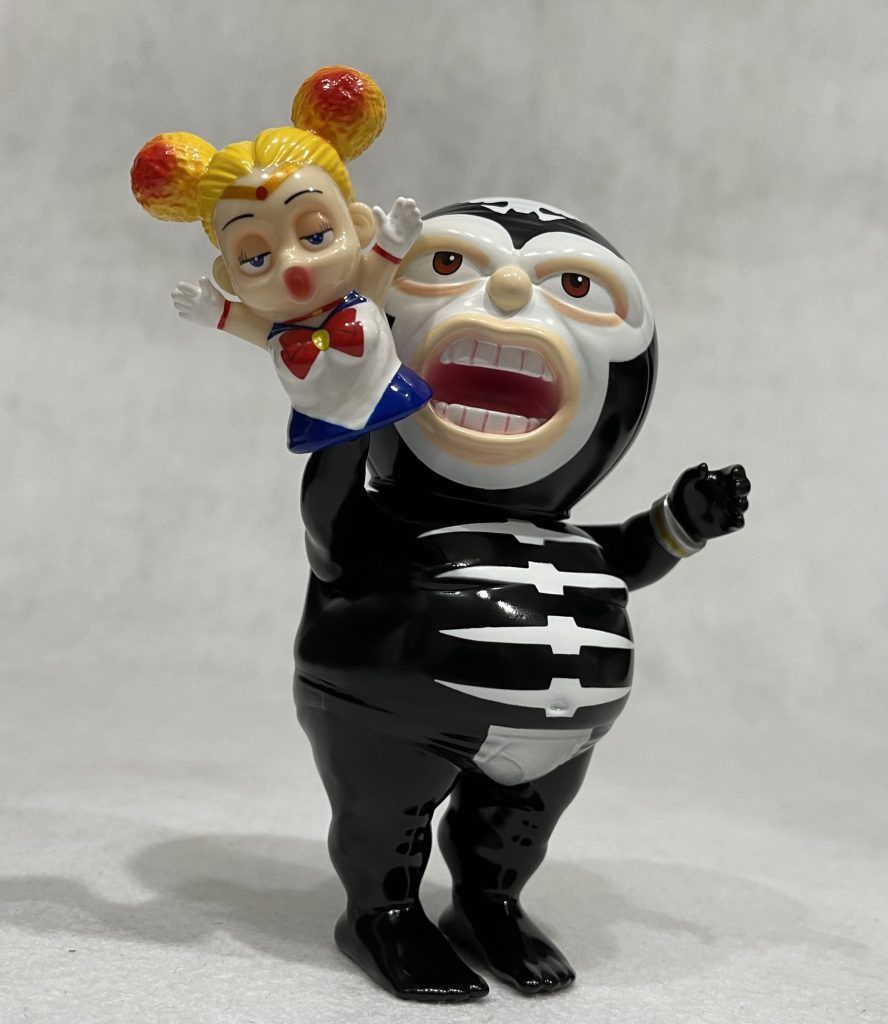 a) Tengat Shocker Set ( 嘰嘰與杯) – US$80 Plus Shipping
(b) Double Mouth-Job Puppets Set (雙飛手動口服福娃) – US$60 Plus Shipping
To order, please send e-mail to the following address:-
Email Title: Kaiju One June 2021 Double Feature Too
①Your Choice, a / b / a+b ( we may offer one only if the other is not available )
Name
Shipping Address
Phone number
Email
Paypal
Kaiju One will accept your order from now till 21 June 2021 23:59 (Hong Kong time).
If orders are more than our production quantity, Kaiju One will have to select the buyers from the applicants.  They will send e-mail only to the buyers on 22 June 2021 (Hong Kong time). Payment will be settled by visa/master card 2 days upon receiving the reply email.
You can get your daily Designer Toy fix from our TTC Mobile App. It's free too! FREE! Download on the iPhone or Android smartphones. Search for "The Toy Chronicle" and all your Designer Toy wishes will come true! Pretty much.
Did we fail to mention IT's FREE.