ITs happened! our very own euro queen Tomodachi Island joins Mark Nagata in a collaboration! Hand-painted and airbrushed with acrylics. Finished with a matte UV-resistant clear coat and gloss varnished eyes
"I think you would have noticed how much I love working with gradients. And when I do series (even if they don't end up on the same shelf) I just love to see their colours almost melt into each other" –Tomodachi Island
Thursday the 13th of December is the DAY at 4.00 PM London Time to get your hands on one of these four at https://tomodachiisland.bigcartel.com/ Priced at £115 FREE World Wide Shipping, "Tracked and Signed For".
Check out our interview with Tomodachi Island HERE.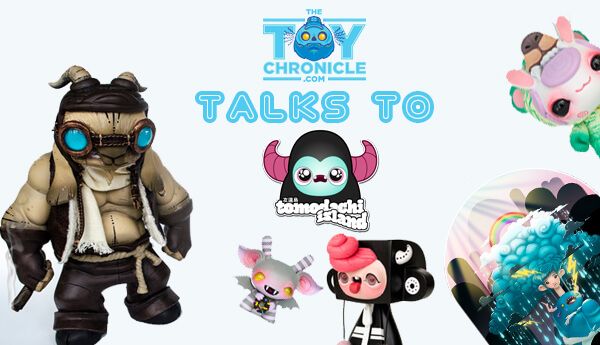 You can find Emilie's work over at www.tomodachiisland.com , Facebook:www.facebook.com/TomodachiIsland andInstagram: @tomodachiisland.
*All info and pics via www.tomodachiisland.com