Jump for JOY or jump like little Elfie if you can't go to BSF 2018 this weekend and you want the colourful TOO Natthapong Rattanachoksiriku as seen HERE. Unbox has just updated their online store with the JUMPING Elfie Peach Edition which has the online release details! Yeah, boi you know that means you have a much better chance of owning one without having to set foot at BSF this weekend.
TOO Natthapong Rattanachoksirikul's 'Elfie' soft vinyl figure has captured the hearts of collectors throughout Thailand with demand outstripping supply for every release.
Unbox have been assigned the opportunity to offer this wonderful design to our collectors in the USA and Europe.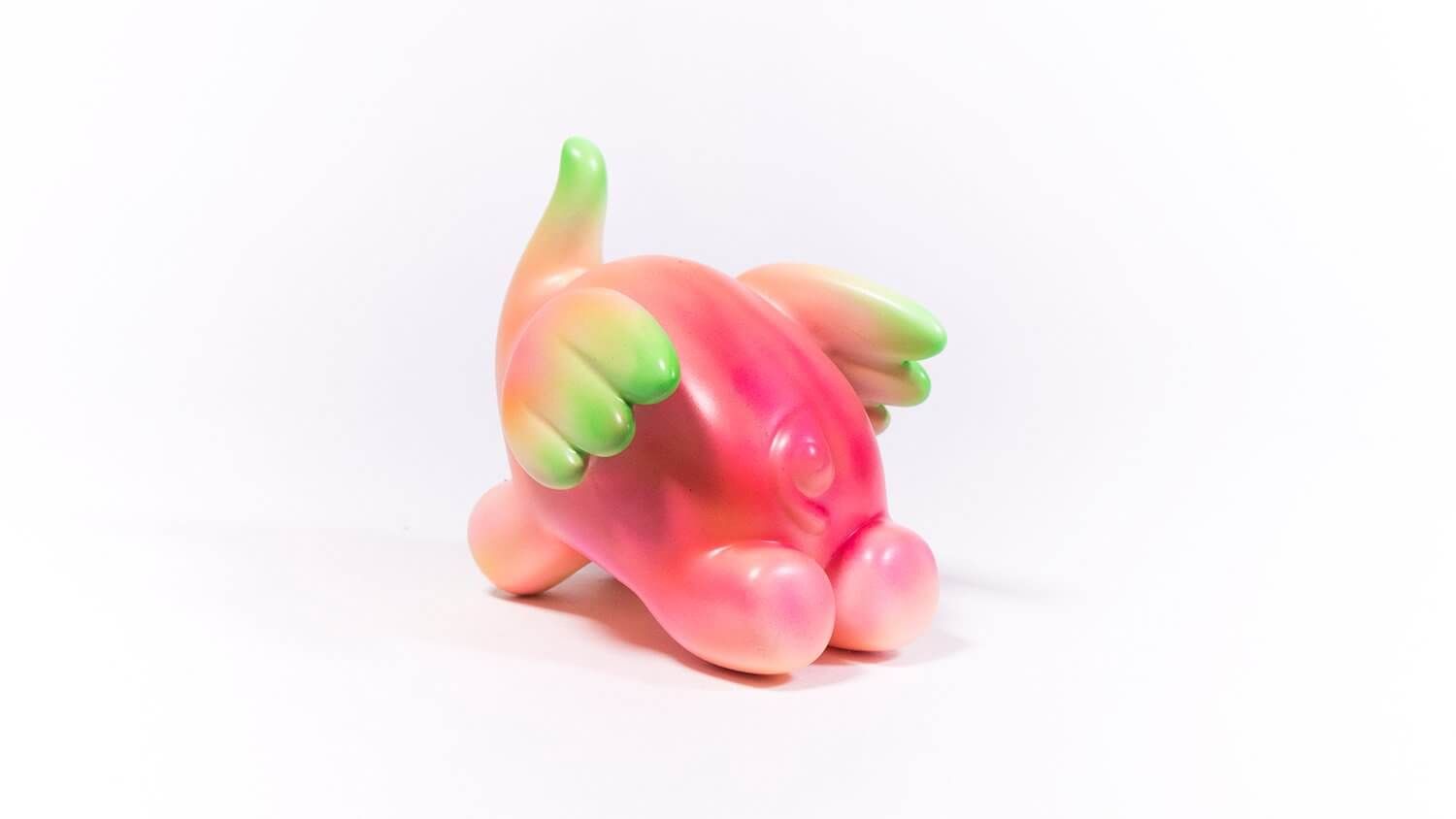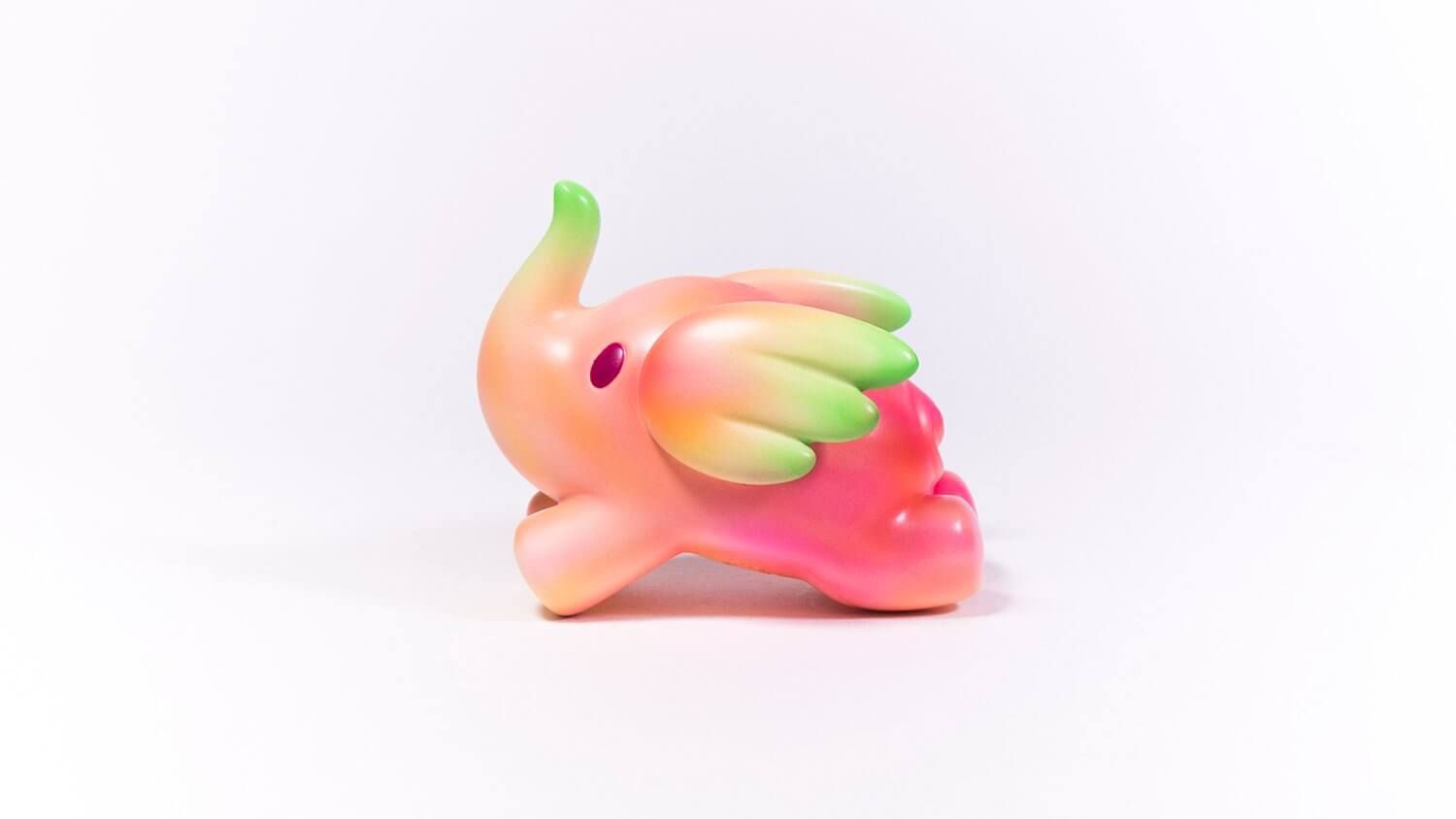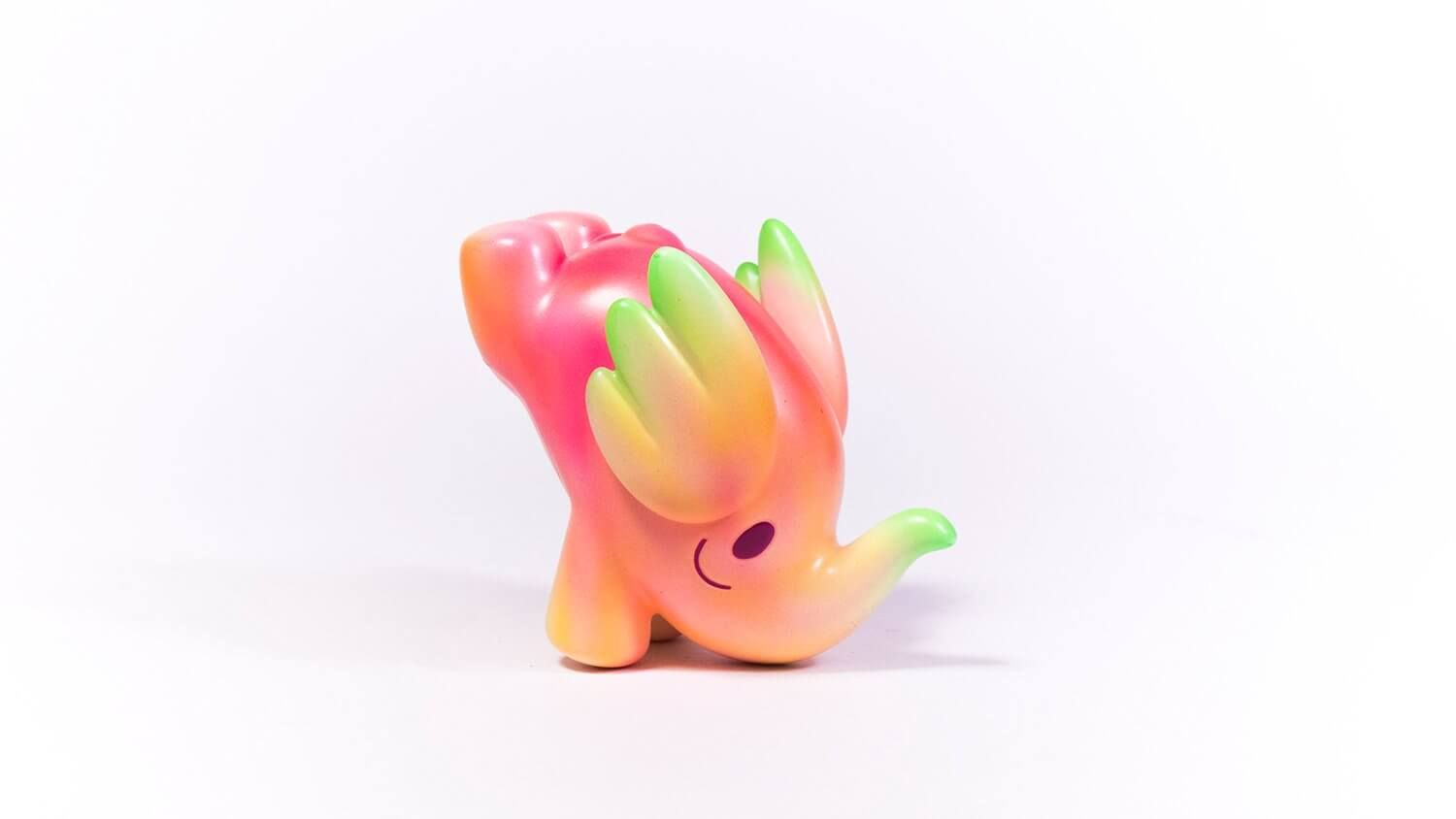 SIZE: 10CM
MATERIAL: SOFT VINYL
COLOUR: HAND PAINTED RAINBOW EFFECT
PACKAGING: HEADER & POLYBAG
DESIGN:TOO NATTHAPONG RATTANACHOKSIRIKUI & BYMANSTUDIO
ON SALE SATURDAY 23RD JUNE
BST: 15:00PM
HKT: 22:00PM
EDT: 10:00AM
PDT: 7:00AM
JST: 23:00PM
WHERE: http://store.unboxindustries.info/products
Price: $36 USD
Behind the scenes at Unbox Industries HQ and you will see some prototypes.

Check out our LIVE footage at TTE 2017 Greenie & Elfie booth below.

If you want to get your Designer Toy news first, you should look to download our new TTC Mobile App. Designer Toy news direct to your smartphone. No dealing with social media algorithms.
The APP is FREE.
Find Greenie & Elfie on Facebook and Instagram.