Find Chaffy is the brainchild of Jamie Smart, a comic book artist from the UK. We first caught a glimpse of his CHAFFY bunny type character and fell in love with him straight away, his charm and cuteness won us over. It might have been that the bunny has no arms or legs that was the heart melting look we love. Keeping a close eye on Jamie's Chaffy figure we always wondered when it will become a production figure or even a resin toy. The time as come and Jamie has given you a chance to be one of the first people to own one! and for the best news, OWN ONE FOR FREE!
Heres the lowdown on how to owning one.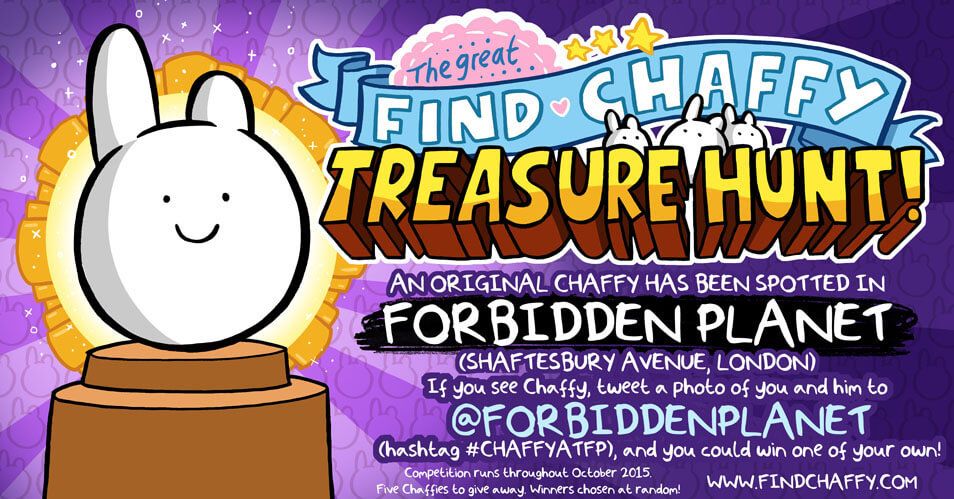 FIND CHAFFY EVENT AT FORBIDDEN PLANET, LONDON
1st – 31st October 2015
Chaffies are small, cute creatures, with one and a half ears. They are friendly and loyal but also rather stupid, and they're often getting themselves lost! We here at Chaffy H.Q. try to keep track of where they all are, and we've just been informed that one has been spotted at the amazing Forbidden Planet store, Shaftesbury Avenue, London.
certificate, badges, notebooks and stickers.
This event forms part of 'The Great Find Chaffy Treasure Hunt'. One-off Chaffy toys have been hidden around central London, with clues released as to their locations. Whoever claims the Chaffy first, can keep it. So far we have hidden exclusive variant Chaffies in Gosh!, Hamleys, and The Cartoon Museum, with more locations planned for later in the year.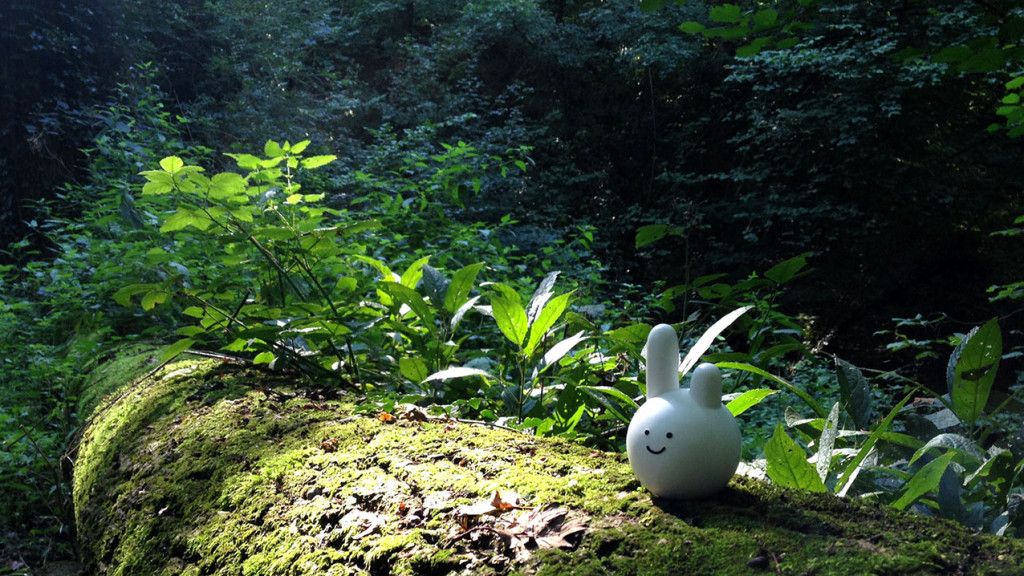 Find Chaffy then became a successful picture book series, published by Scholastic, with Chaffies hidden in amongst a variety of crazy illustrated scenes. Since then, Jamie has been busy hiding Chaffies around London, as well as working with some talented collaborators on a whole new world for Chaffy, due to be announced this October!