DKE Toys have teamed up with Good For You Toys to bring you all IZA Man! bet you're thinking who is this IZA MAN guy with the freaky ass eyes? We best let Good For You Toys explain.
Who is IZA MAN? With the first sparks of fire by hand, IZA was awoken. Kissing the sacred leafs of the Canibus with fire opened a path for IZA to the physical world. Sometimes, when the thoughts of man are elevated high into the clouds of being, IZA can be glimpsed battling the demonic hoard of the cancerous Paranoids.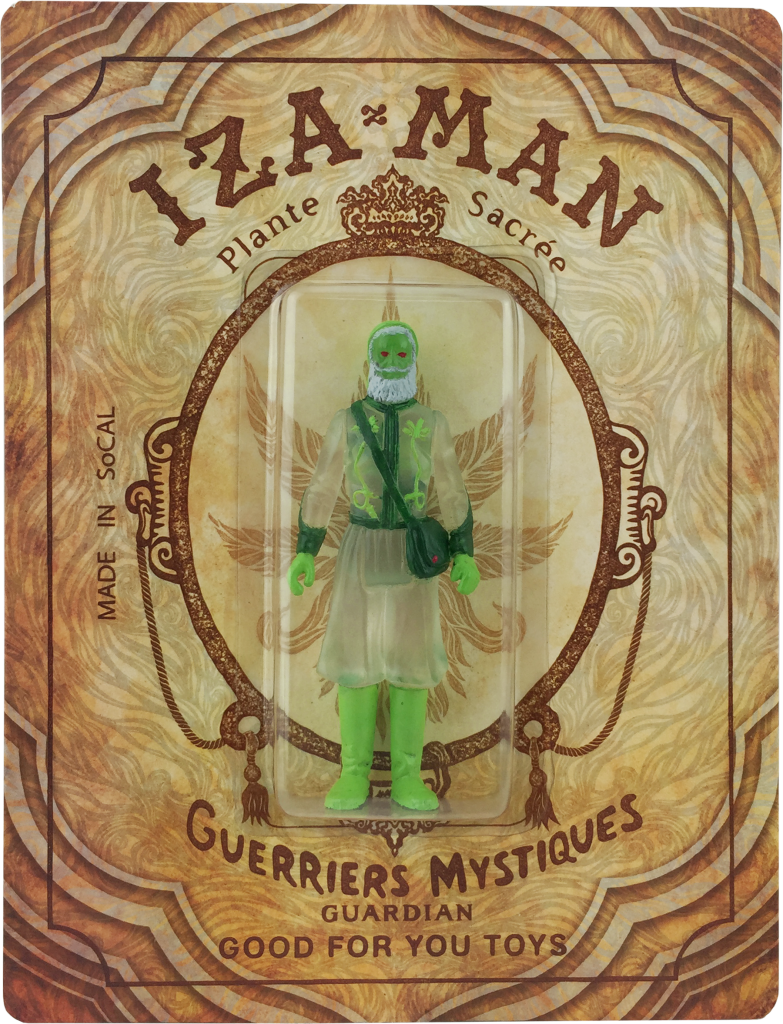 IZA promotes understanding. Elevating thought and perception. Encouraging creativity. Calming souls. Easing pain and sickness. Laying the righteous hammer of peace when necessary. That IZA MAN.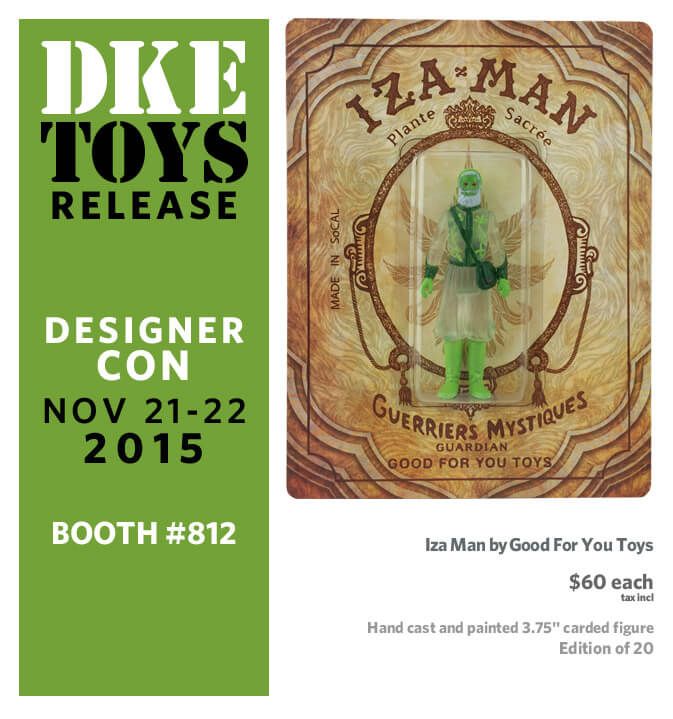 Designer Con 2015 brings forth the mystical debut edition of IZA MAN. Limited to 20 hand numbered pieces in glow in the dark clear resin with green highlights. Brought to you by Good For You Toys at DKE booth #812.
Designer Con 2015 November 21-22, 2015 at the Pasadena Convention Centre. http://www.designercon.com/
You can find GFUT resin figures at GFUT Shop http://goodforyoutoys.storenvy.com/ Instagram @goodforyoutoys and facebook page www.facebook.com/GFYtoy