After travelling around the world for various conventions and shows Teresa Chiba has just announced that she's offering her collectors who couldn't pick up a few of her exclusive "INU-HARIGON" without having to pay the crazy aftermarket prices! Do we need to say any more about Teresa Chiba's "INU-HARIGON" and how much we love it? We doubt it as we've been fans for a long time and made it to "Andy's top 2016 top picks" these three are worth entering the lotto as they feature a couple of GID versions too.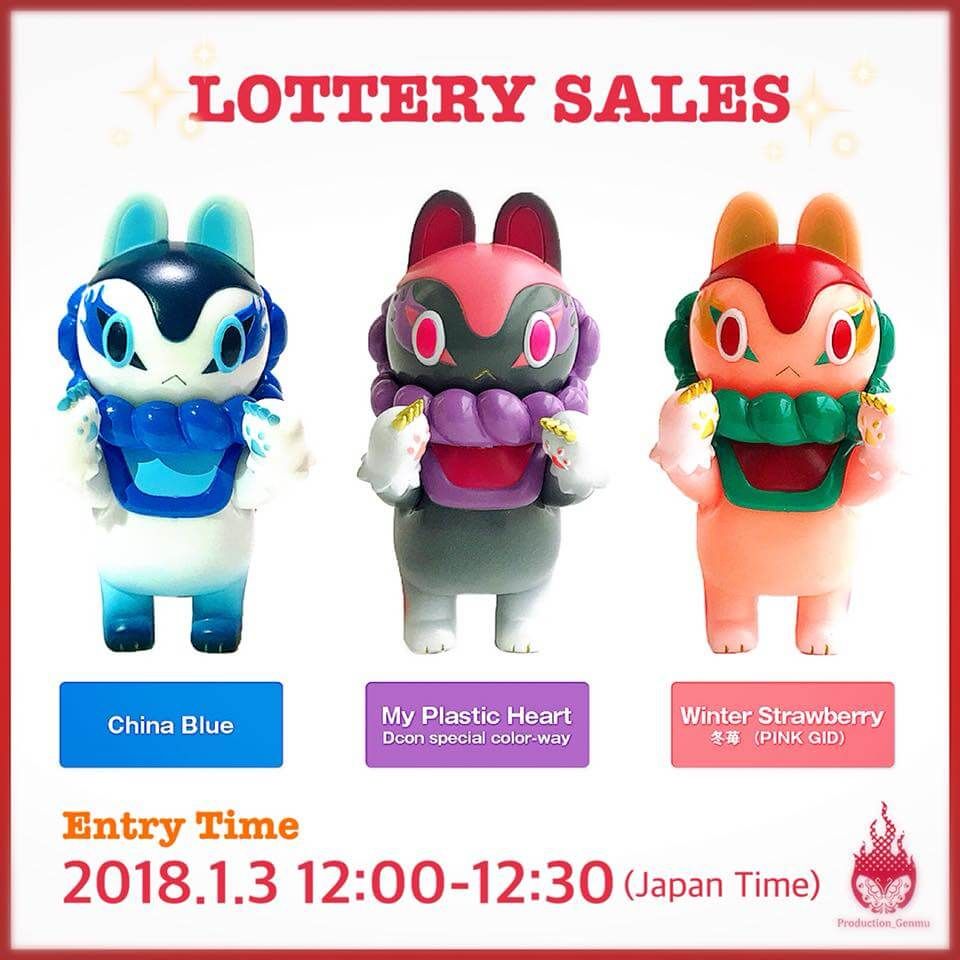 [box title="Important Details"]
1) China Blue カラー(白成形に青色塗装)
¥5,500(税込)
2) My Plastic Heart DCON (Designer Con)カラー
¥5,500(税込)
3)Winter Strawberry / 冬苺カラー(GID成形)
¥6,000(税込)
※送料:国内一律800円/アジア圏1,500円/欧米圏2,000円
HOW TO ENTER Lotto
WHEN: January 3rd, 2018 (Wed) 12:00 to 12:30 Japan time.
Email: [email protected]
Which version you would like
NAME
Address
Paypay Info
Quote The Toy Chronicle
*Notice will be announced in 24hours after January 3rd.
[/box]
Find Teresa on Instagram, Twitter and Facebook fan page.