2017 KENNYSWORK x INSTINCTOY presented to you EROSION MOLLY and you guys went bonkers over it! Some say" if it's not broke don't fix it" in this case INSTINCTOY x KENNYSWORK has just upgraded EROSION MOLLY! Meet Ice  Erosion Molly sofubi figure. Made up of an incredible 19pieces of sofubi. That's not all, INSTINCTOY has a couple of other surprises with Molly, here's what Instinctoy had to say a couple of hours ago. Spoiler alert (movable eyes and FLUFFY EARMUFFS! KWAII)
We will be displaying the newest Sofubi samples of the collaborative work, KENNYSWORK × INSTINCTOY, the 『ICE EROSION MOLLY』 at the INSTINCTOY booth <4-05-03> at Wonder Festival 2018, which will be held at Makuhari Messe on 18th Feb.

To create a better Sofubi figure, we made the ICE EROSION MOLLY with 19 parts. The eyes are moveable and the 4 ICE LIQUIDs on the crown are individually crafted. So we are able to make them in different colors and also have a choice in using glitter, G.I.D or clear material on them. The color options are ever-changing.

The 1st sample "THE ICE" is made based on a concept of an ice world. We have also tried another color, which is the "Ice Fantasia" from the popular Erosion Molly colorway.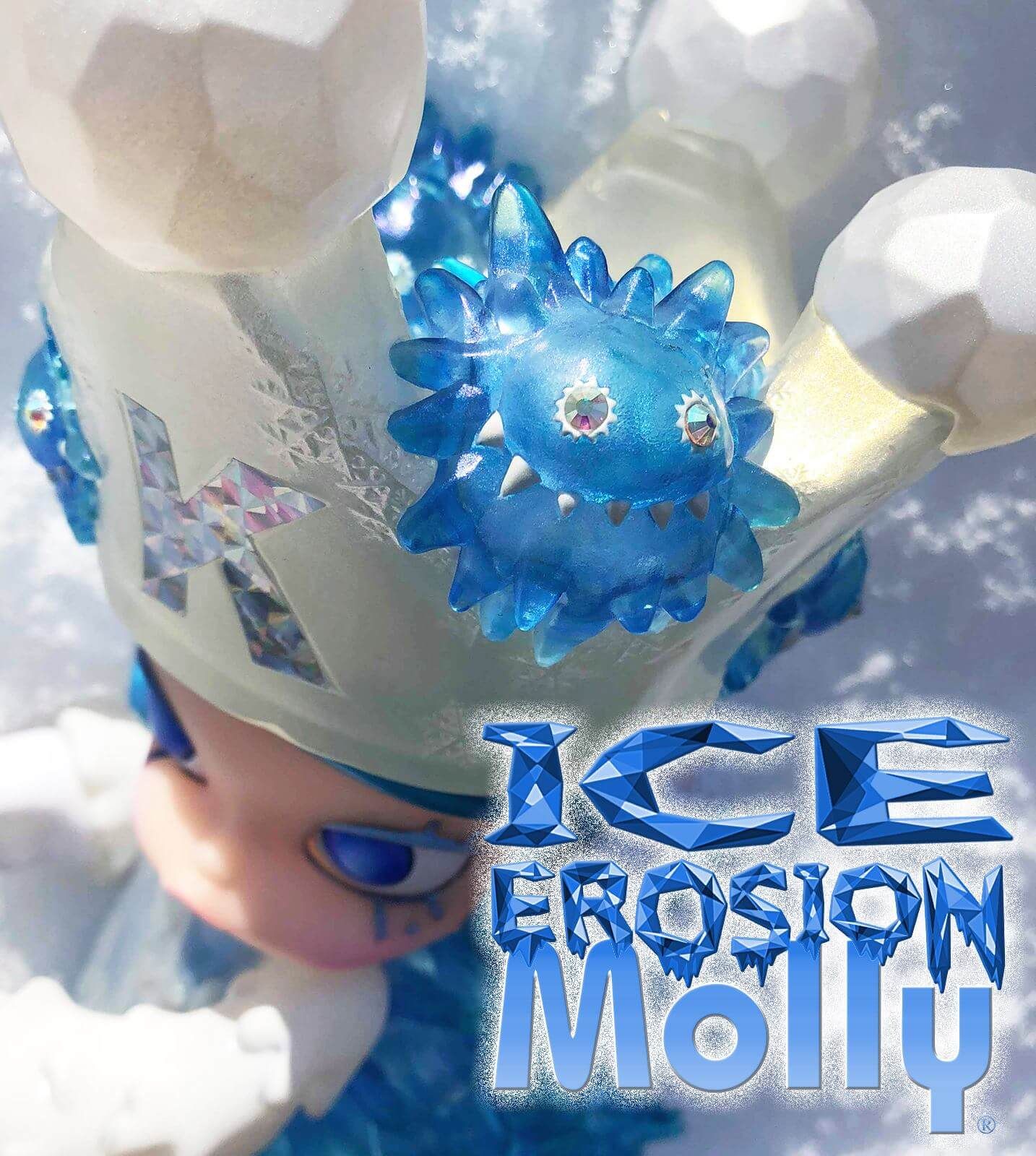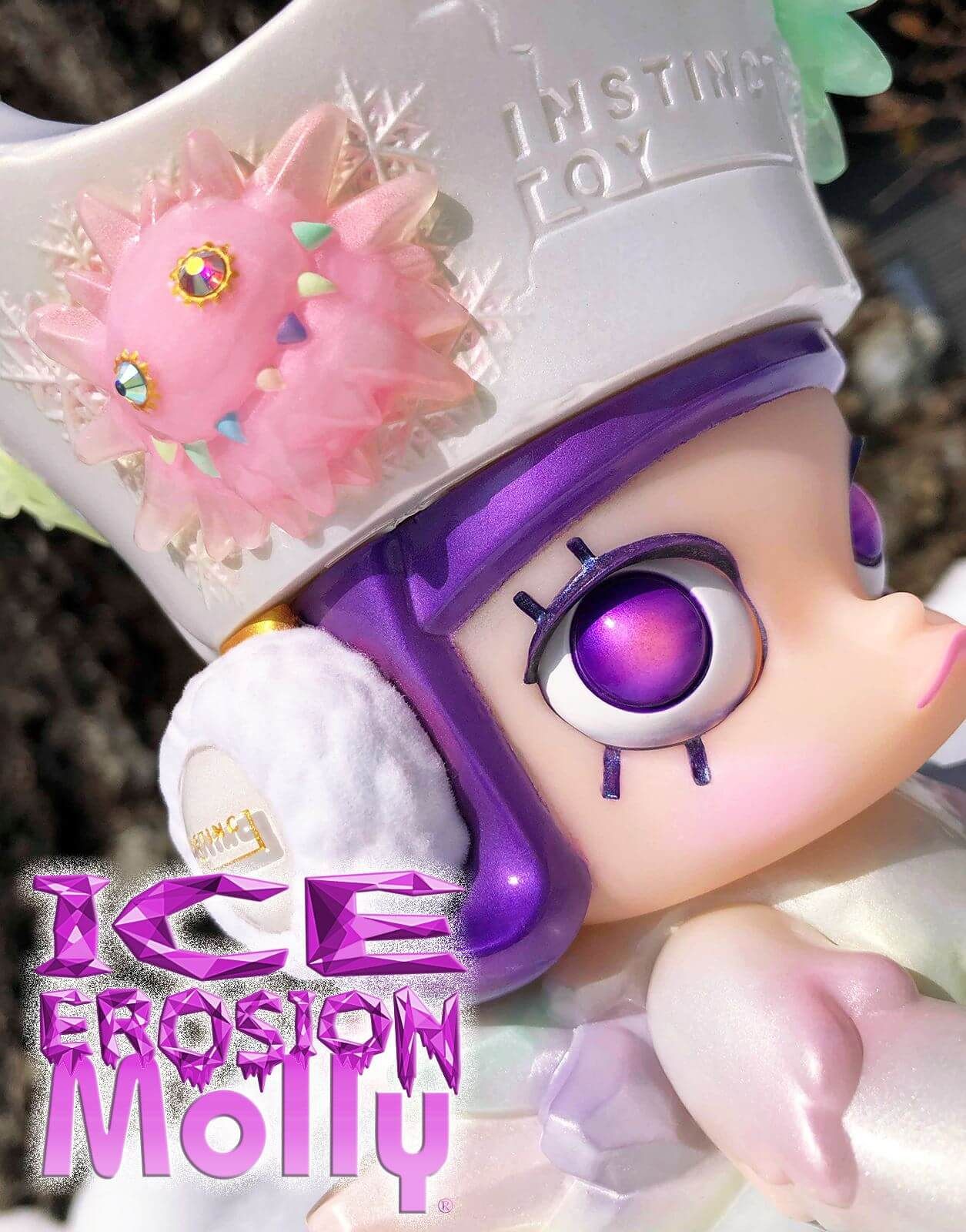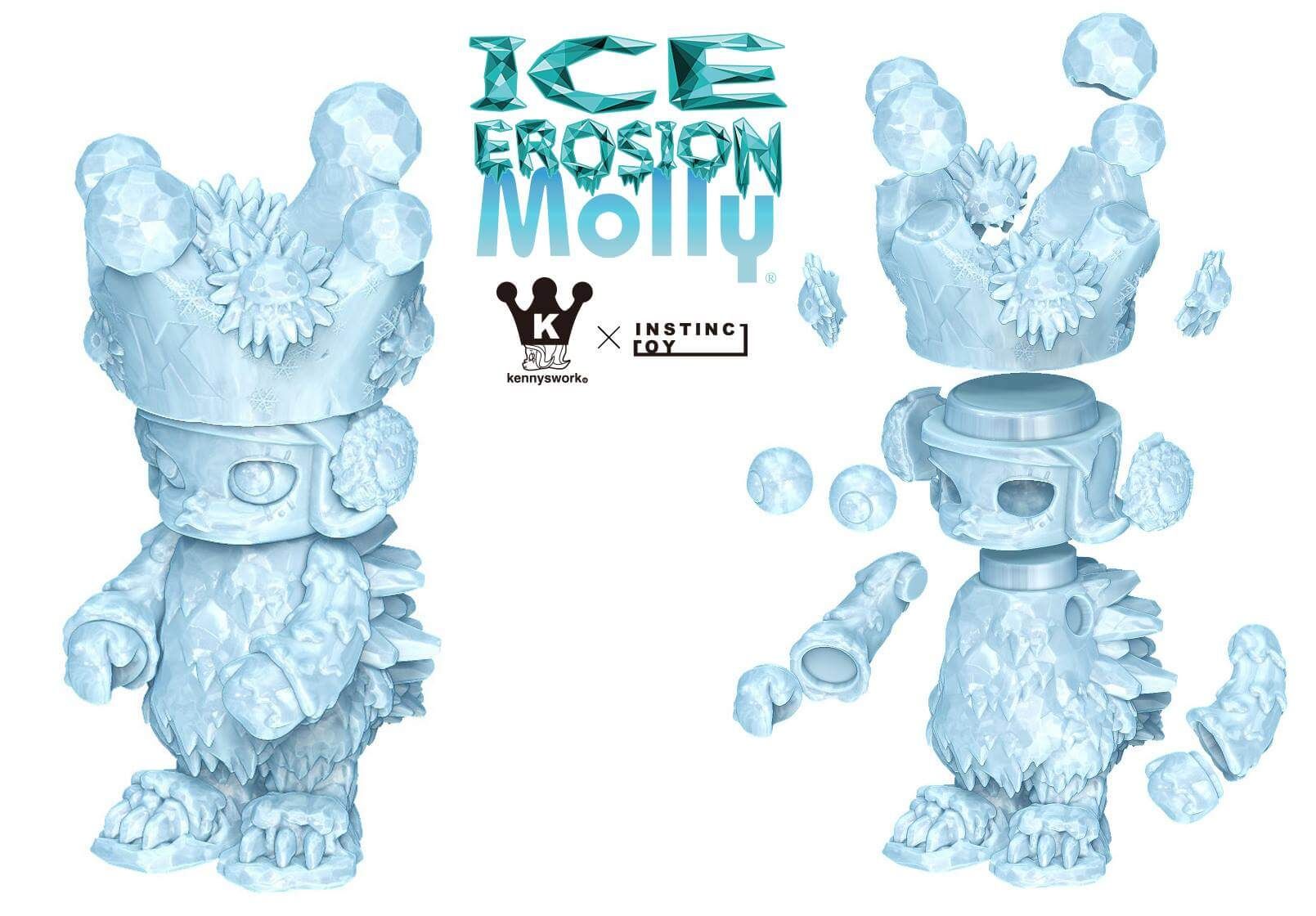 ICE EROSION MOLLY at Wonder Festival instinctoy booth < 4-05-03 > Sunday 18th February  (please note ICE EROSION MOLLY is NOT for sale yet, prototypes will be on display)
Stay tuned for further updates and the FULL reveal of ICE EROSION MOLLY.
If you want to get your Designer Toy news first, you should look to download our new TTC Mobile App. Designer Toy news direct to your smartphone. No dealing with social media algorithms. It's FREE.