News just broke from our buddies at JPX! After endless hints at collaborations with Thailands fashion label "Hold'Em Denim " and the renowned Fools Paradise, today we get to see this special "I want to be ZauZ" release in time for this years Thailand Toy Expo which will also mark TTE's 5th anniversary .It's not just a colour change. Changes to Bat/Tim's box and Tim's face have all new tattoos along with hints of Hold'Em Denim signature stripes and hints at Hold'Em Denim's ZauZ Brand on the actual figure.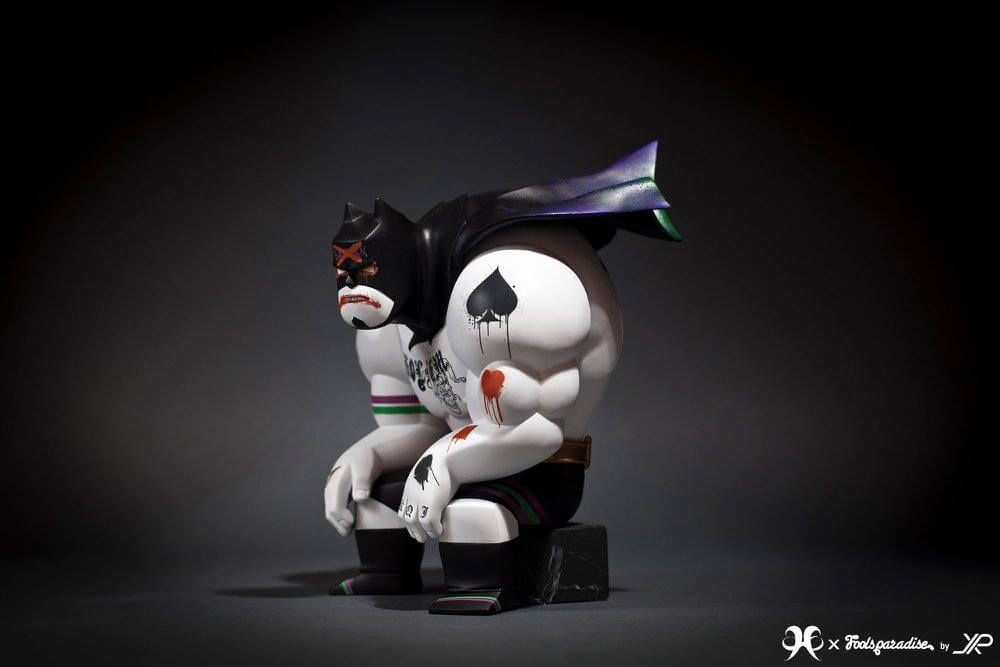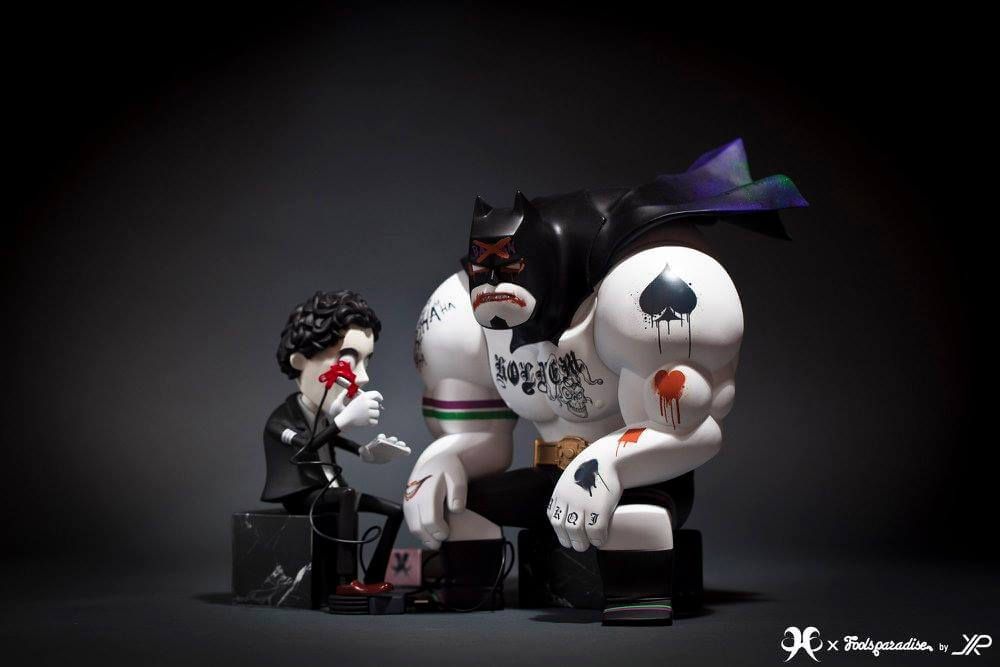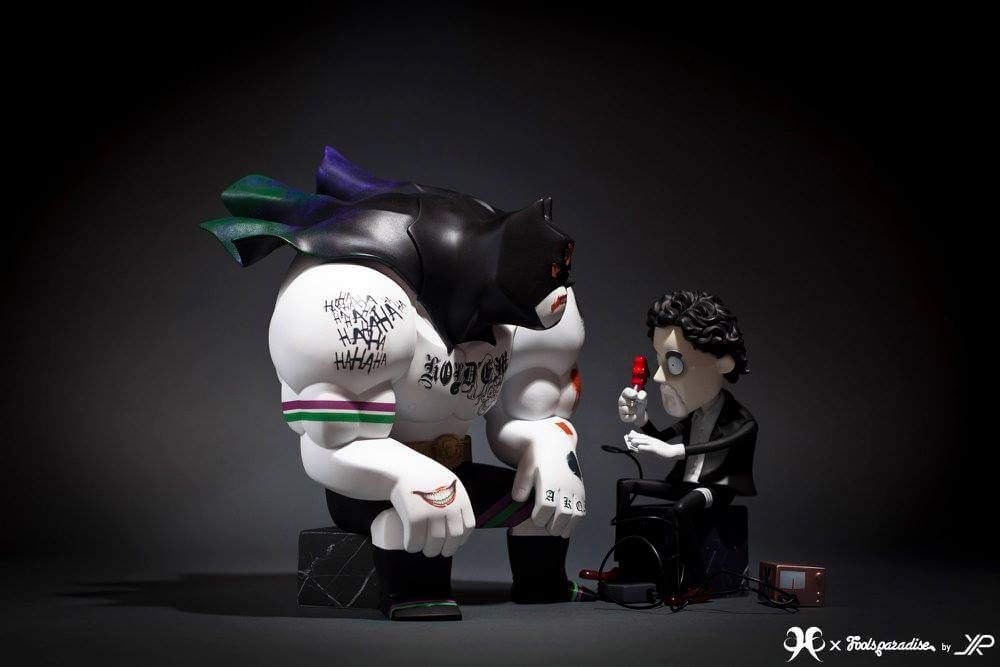 Fools Paradise mighty Batman/Tim Burton with the inspired "I won't be a Hero, Tim" silhouette as you can see is all set for this release with all new tattoos and swappable heads for Tim.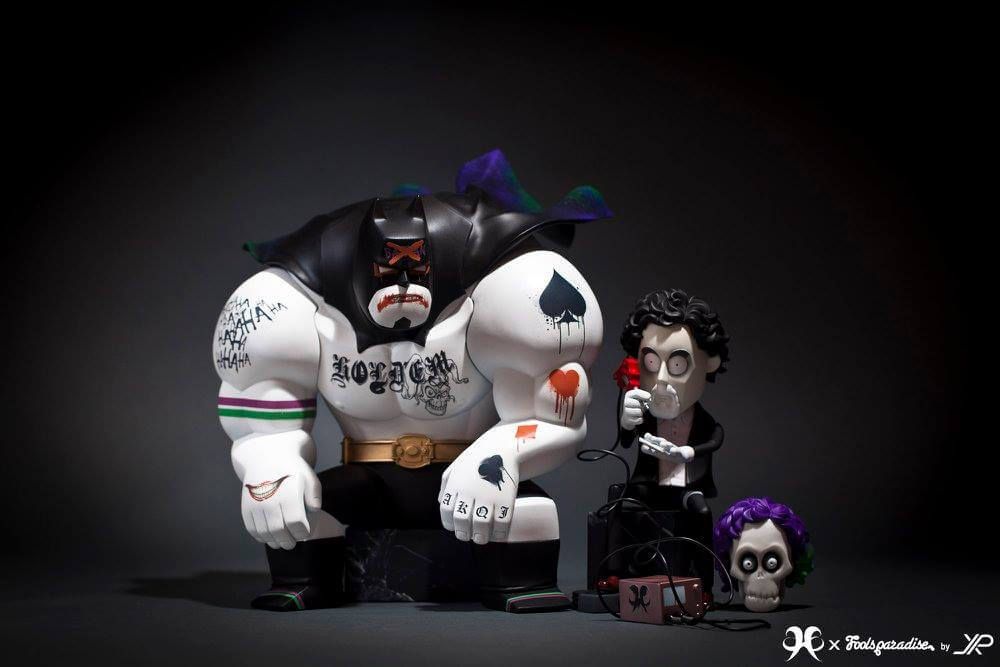 This is the first project that we mixed street fashion with collectable arts. Hold'Em Denim is one of the most famous street brand in Thailand and now has many franchises thru out SEA.

With the help of JPX and Fools paradise, we put their unique "3 straps" signature on both of the figures, to make it perfect for all collectors.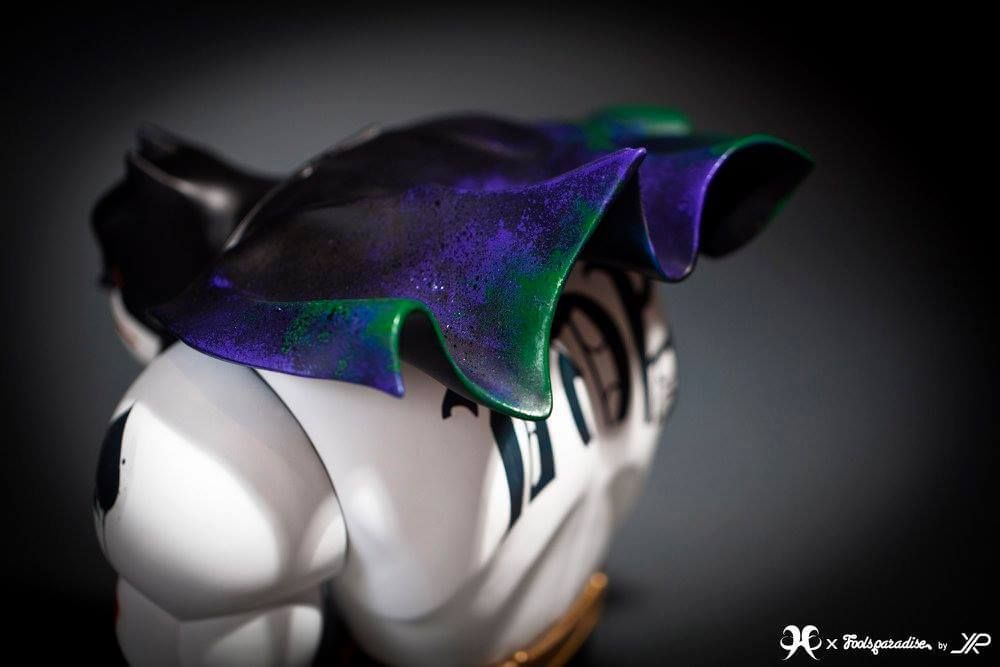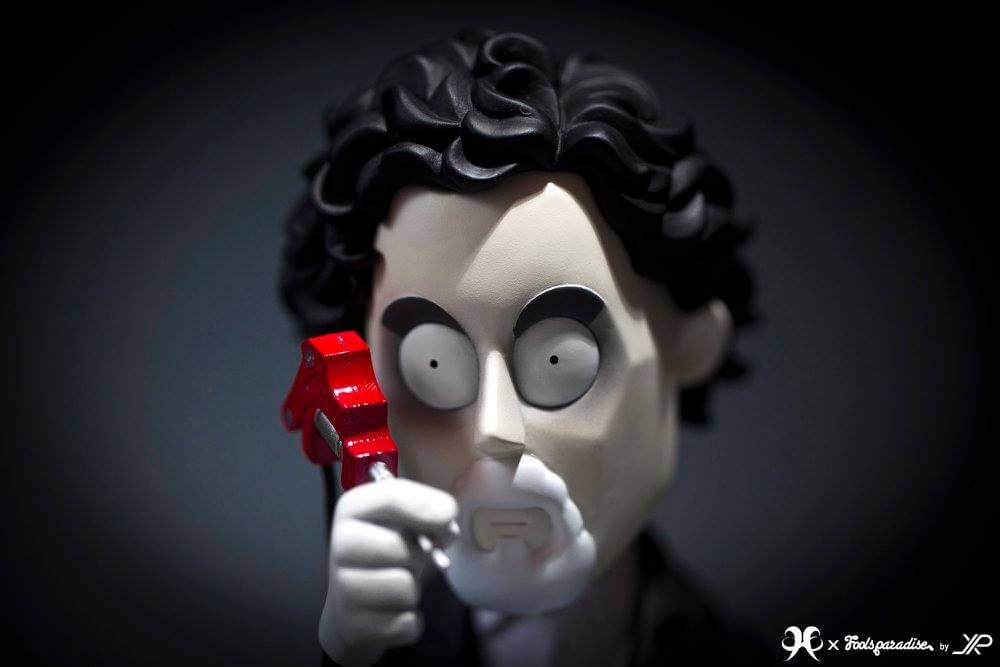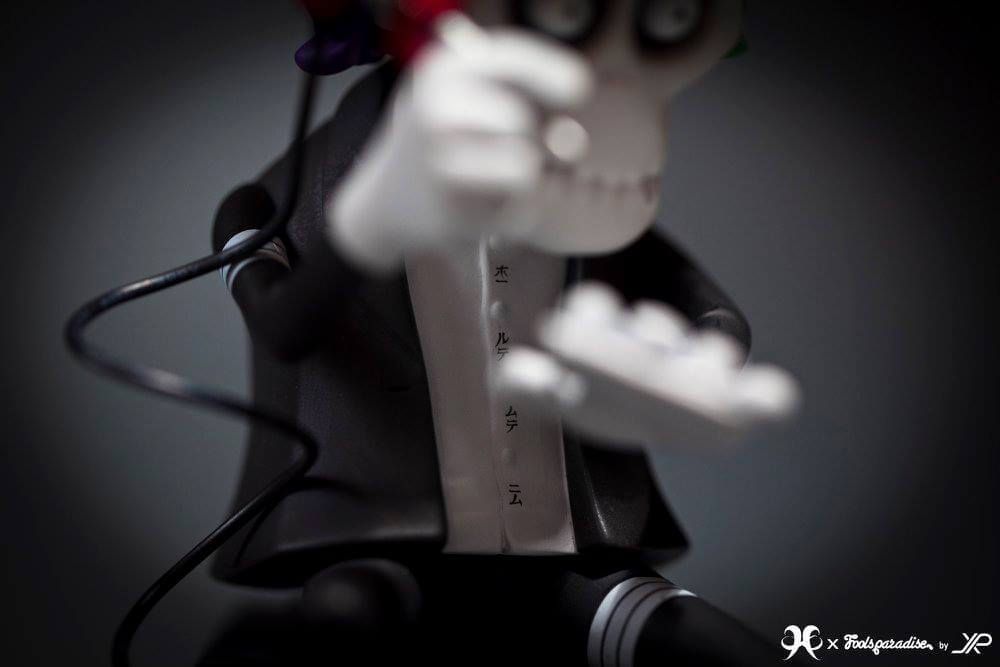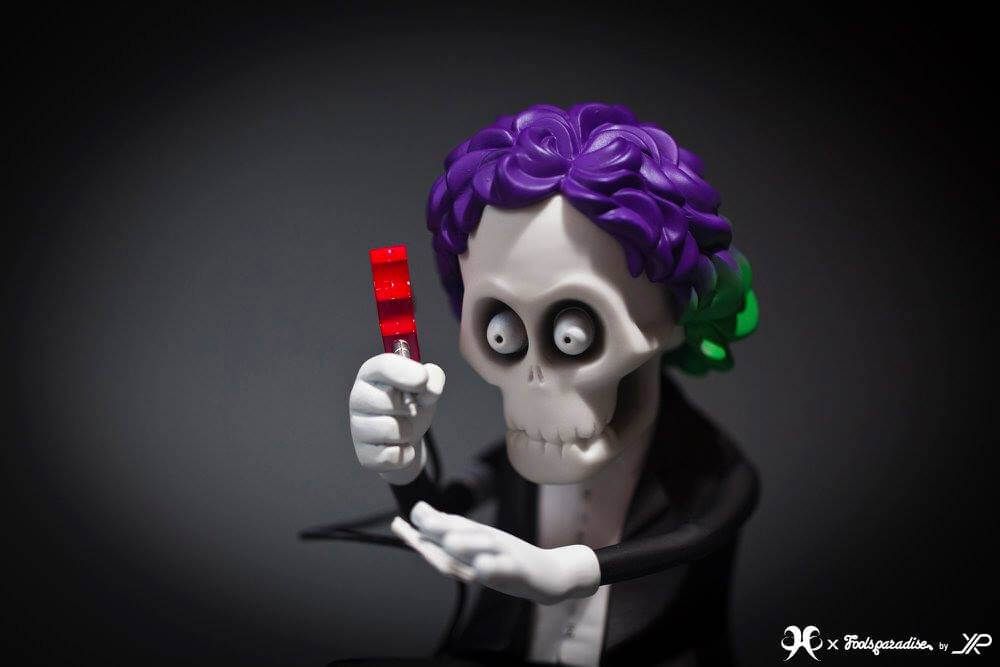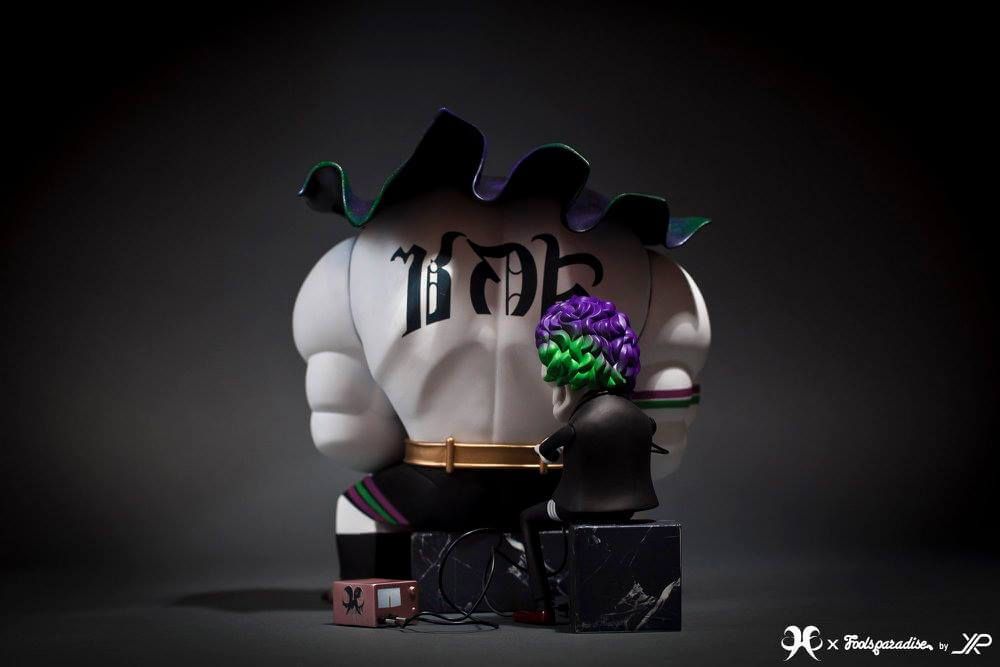 ONLY made 88 sets of this product. Will ONLY sell at Thailand Toy Expo on May 4-7, 2017.
• Bat Lowfool sit down pose [ 27cm in Height ], Tim sit down pose [ 19cm in Height ]
• Material : Vinyl, PVC
PS: There is special gift include in the package.
http://www.thailandtoyexpo.com/