We are loving the Little Dapper Series so far from Huck Gee and that continues with the release of Bugslot & Denguard #9. Bugslot & Denguard will be third release from Huck Gee, in the Little Dapper Series, following the release of Darby & Dame #13 and Dame #11 earlier this year.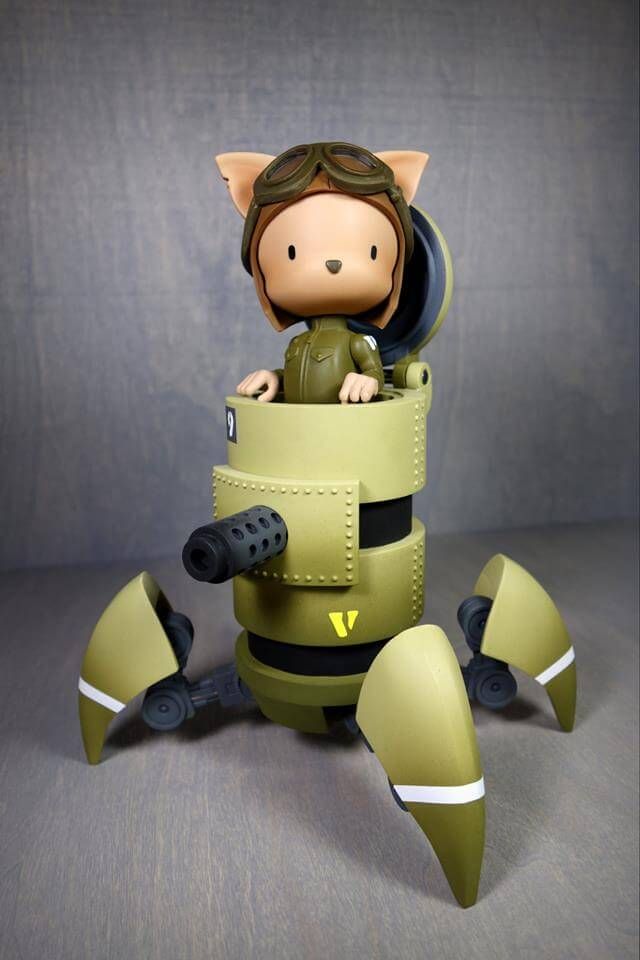 Bugslot & Denguard will be available for preorder exclusively on December 1st for $475/£314. Mark your calendars and set your alarms: Bugslot & Denguard will be available for pre-order on Tuesday, December 1st, 8am GMT for 24hrs only.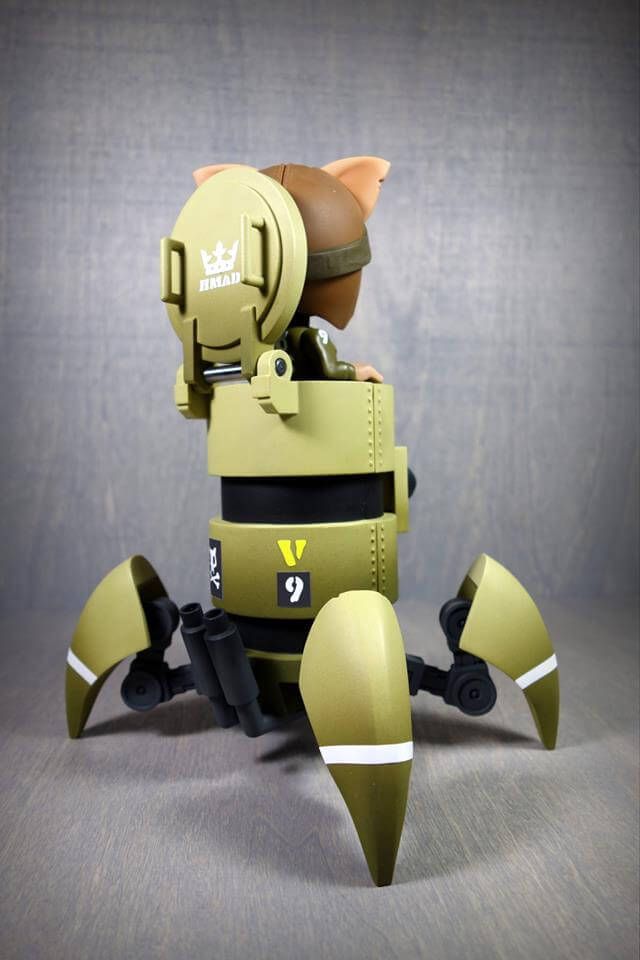 Again, we saw Bugslot & Denguard at DesignerCon this weekend. It looks mighty impressive. Huck is knocking it outta the park on EVERYTHING he's touching at the minute. Removing the shackles of other entities and Huck is free to create beautiful pieces of Designer Toy art. Long may it continue.
The big kids may get to play with their hulking tin cans out on the battlefield but it's these stalwart little critters that keep operations safe behind allied lines. Diesel powered, lightly armored versions of the bigger mobile pillbox battle units, the diminutive Denguard is just as valuable and spits out just as much diesel smoke as their larger brethren. This particular unit, Denguard #9, is lightly armored and mounted with a Crowning Snub Chassis 1919 MG.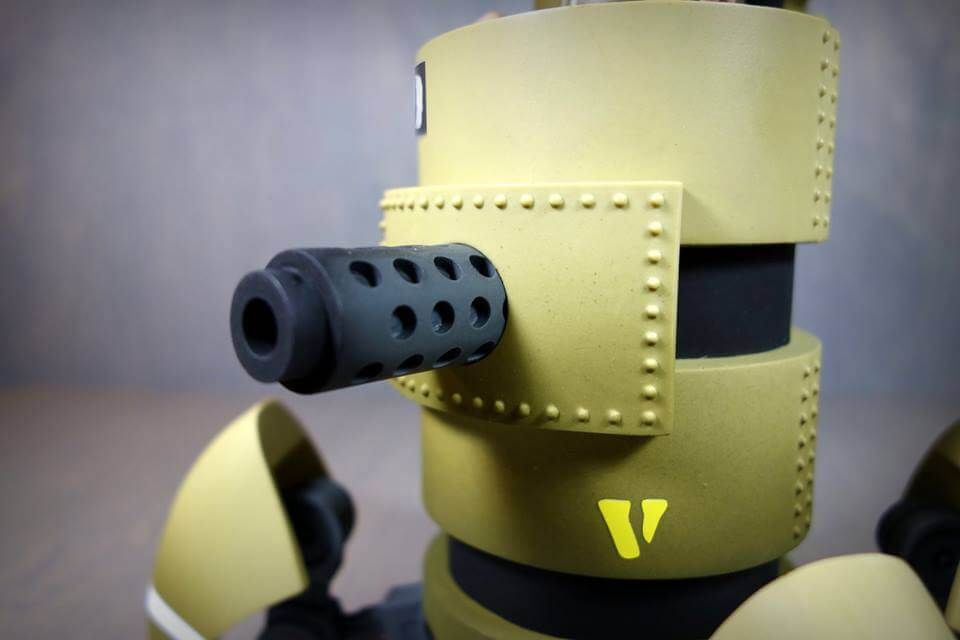 They may not carry the heavy armor plating or full arsenal of a hulking DAME unit but guys like Bugslot typically don't need that kind of firepower for perimeter patrol. Piloted by one of the cutest little denizens this side of Grey Wolf's Creek, don't be fooled by Bugslot's diminutive size, he's a crack shot with that MG and Denguard #9 is quick as a wink off the starting line.
Each of these beautifully hand crafted figures will be individually signed by Huck and will ship in approximately 6 to 8 weeks. Don't miss your opportunity to own this adorable piece of the Dapper Little Scoundrel universe.