Bless your Sunday with HAMBUDDHA by TIK KA FROM EAST powered by Mighty Jaxx! Hong Kong artist Tik Ka From East joins the Mighty Jaxx roster! Influenced by both Eastern and Western cultures, Tik Ka from East's works marries Oriental aesthetics with European, American and Japanese popular cultures, Hambuddha has been erected!
"Eat them burgers, for fast food is the fastest path to the Pure Land" – Hambuddha

From the brilliant mind of Hong Kong artist Tik Ka From East, comes Hambuddha, originating from his "Eat Good West" painting series. This concept came from the artist's idea that fast food is responsible for speeding up our journey to Sukhāvatī, the Pure Land, which is the place that we go to after we pass away.

[slider source="media: 99858,99856,99857,99859,99860″ height="600″ title="no"]
Hambuddha may look like a regular Buddha sculpture from the back, with a halo around his head, but turn him around and you'll be surprised! He wears clown-like make up and has bright red hair, reminding us of a famous fast food mascot. He holds a pearl-shaped hamburger in his hand and sits in a single lotus position on a deliciously golden-brown lotus throne.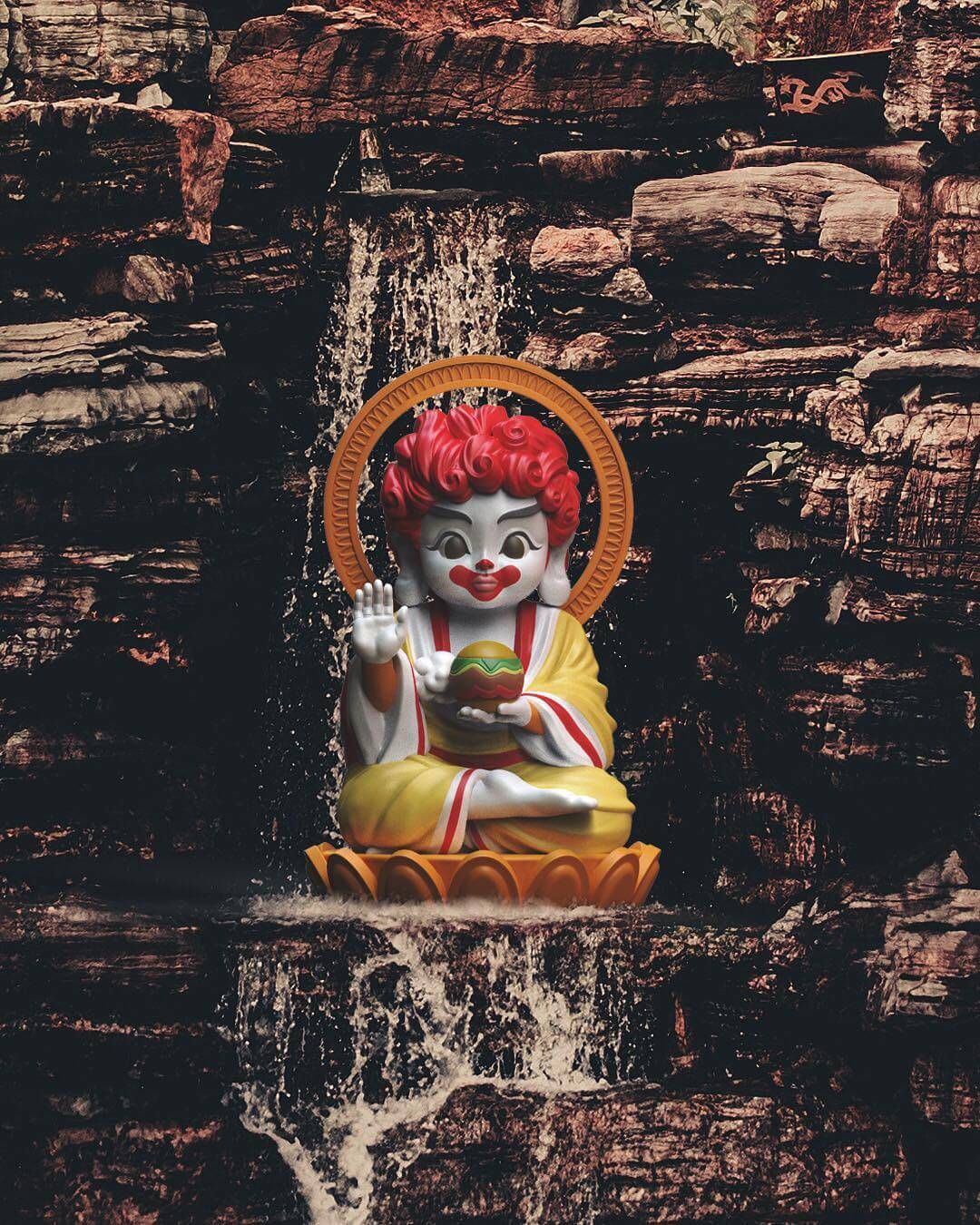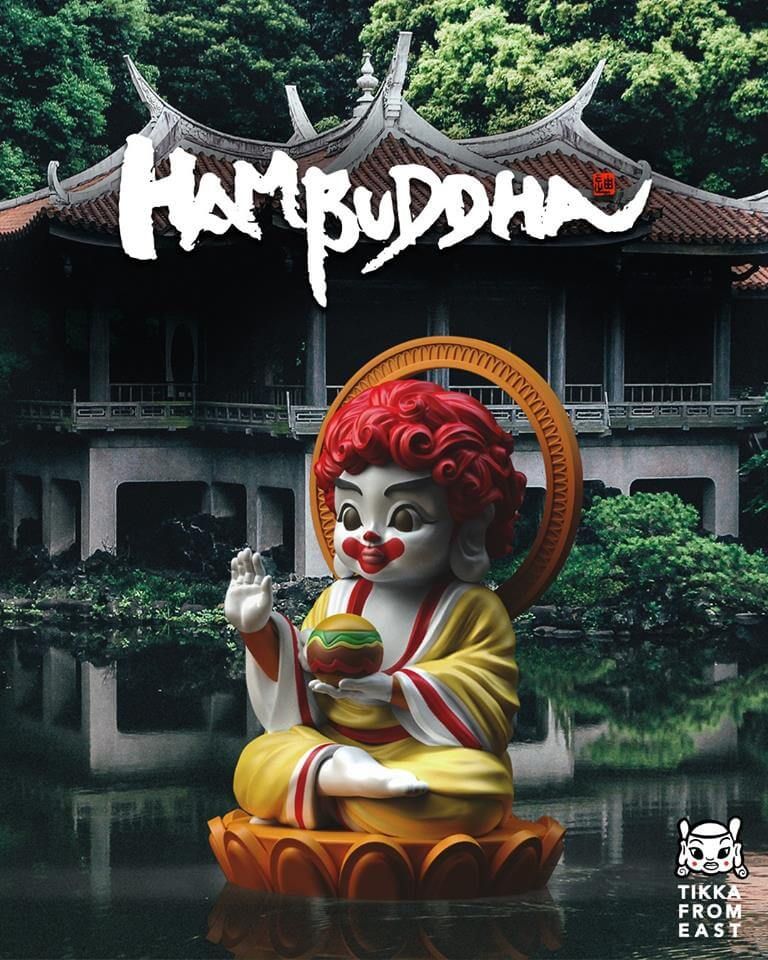 Hambuddha sits 8″ tall, is made from vinyl, and comes in a limited edition of 300 pcs only. Bring this meaningful and humorous figure home today!
Material: Vinyl.
WHEN: NOW
WHERE: https://mightyjaxx.rocks/
( FREE SHIPPING included)
Price:$ 169 USD
(please note The Toy Chronicle does not know any shipping updates on past releases/ Pre-orders, please contact Mighty Jaxx)
If you want to get your Designer Toy news first, you should look to download our new TTC Mobile App. Designer Toy news direct to your smartphone. No dealing with social media algorithms.
It's FREE.