Limited to 24pcs only this 關 Guan Affordable Art Fair Exclusive edition can now be yours! Last seen a couple of weeks back at the Affordable Art Fair one empire you can now join. Like we have previously said before, Re-writing the history books once again is Hong Kong artist Tik Ka From East! Last year we saw the debut of the Trend Series with the 關 Guan Plaster Edition 潮流 powered by the folks at ZCWO which was the first creation from the new series《潮流 Trend》Guan Yu was destined to wear souvenir jacket and sneakers, HA. From ancient to the present, humanity, virtue and sentiment will last forever regardless of the historical or the present time. 《關 Guan》Vinyl Figure restores the appearance of the works with a fine sculptural quality. Judging from the photos, ZCWO has done a great job of interpreting Tik Ka's signature style into vinyl art collectable. Who would have thought Guan Yu could turn from Han dynasty military general into a hypebeast? Tik Ka did, HA. Look at all the homages to brands and hypebeast styling! Will all the little hypebeasts bow down and worship him. NOW coming in this dark gray Affordable Art Fair Exclusive and possibly one of the most limited editions so far. Coming in dark gray, with a stealth like look but still managing to pull out all the fine detail combined with a classy gray finish.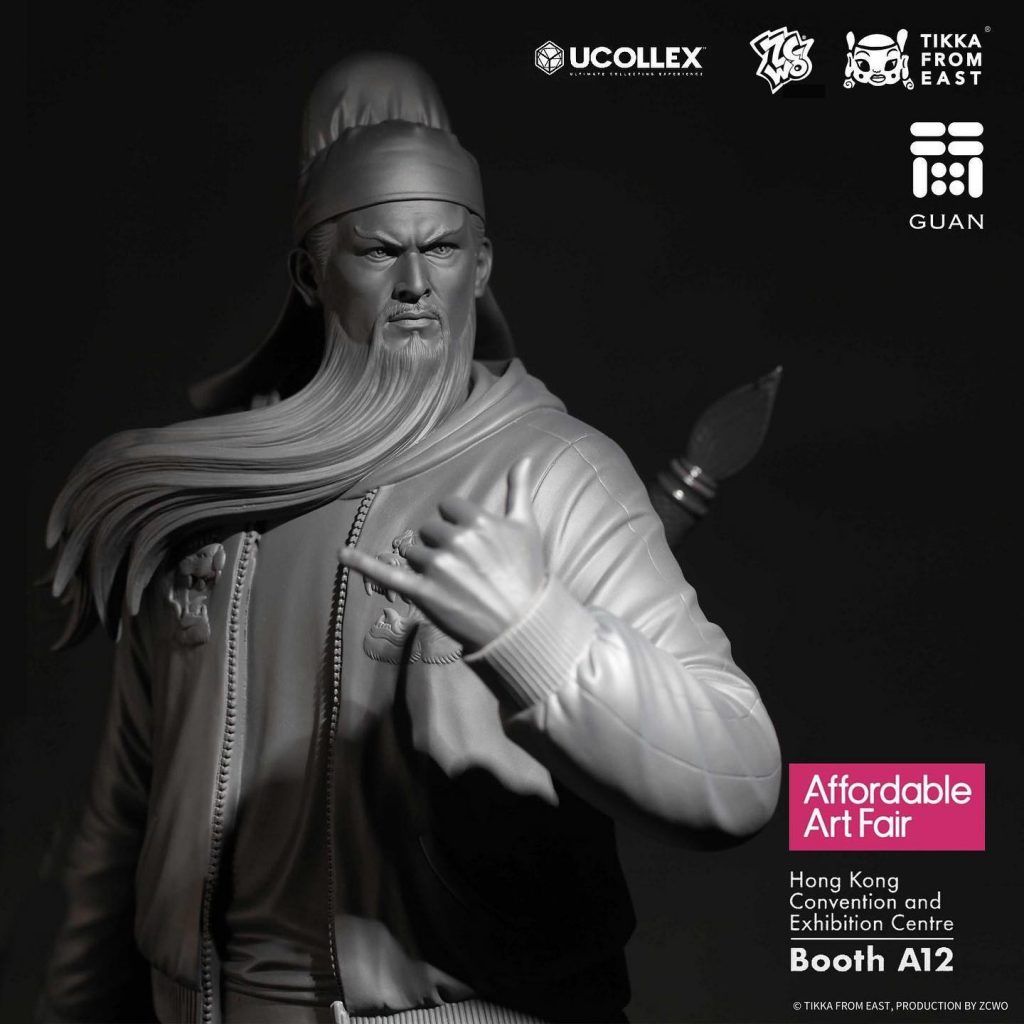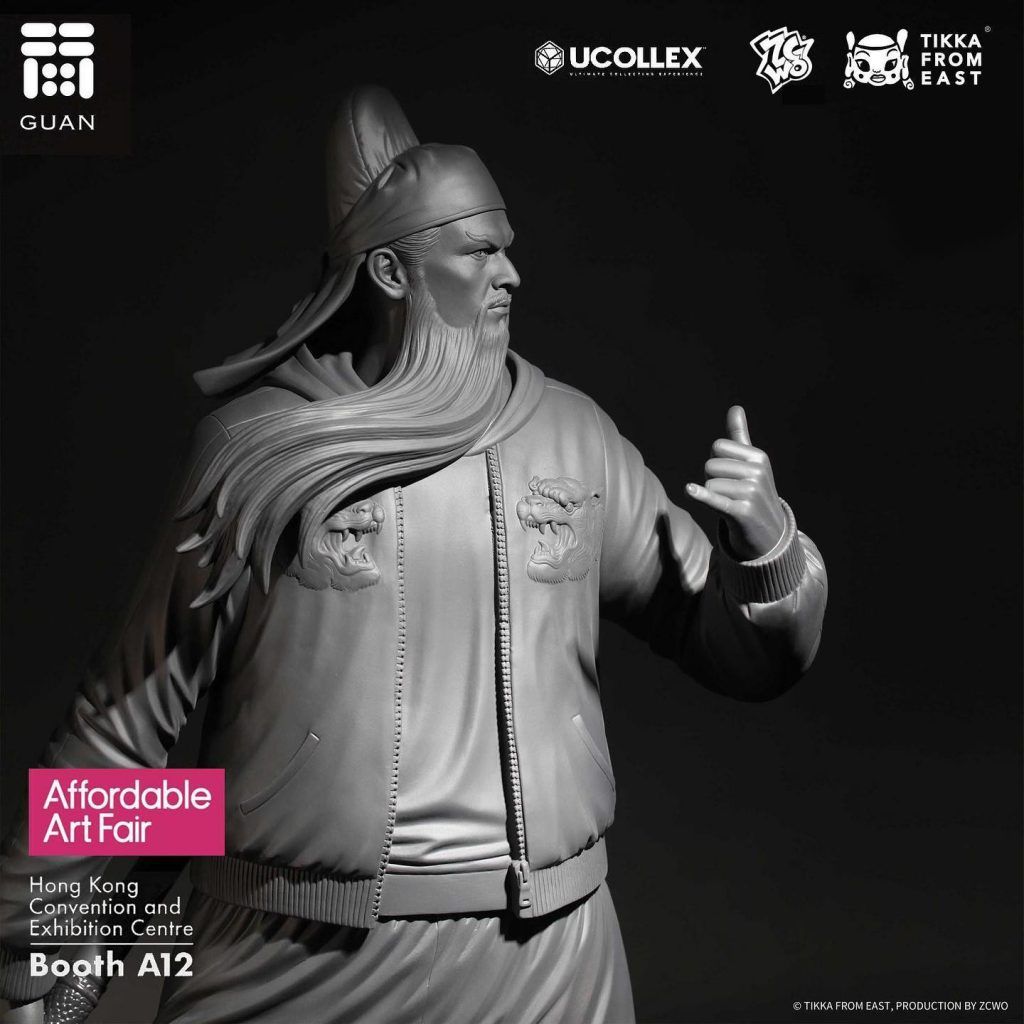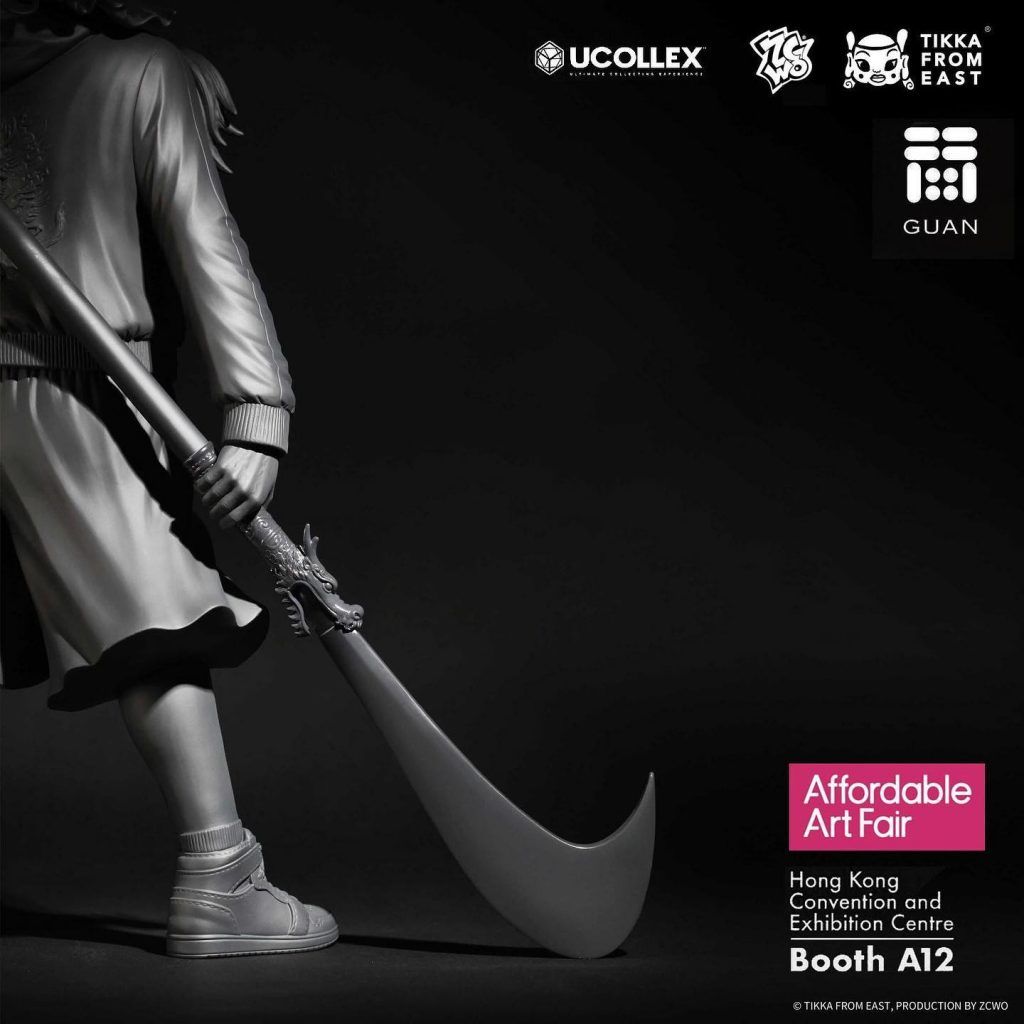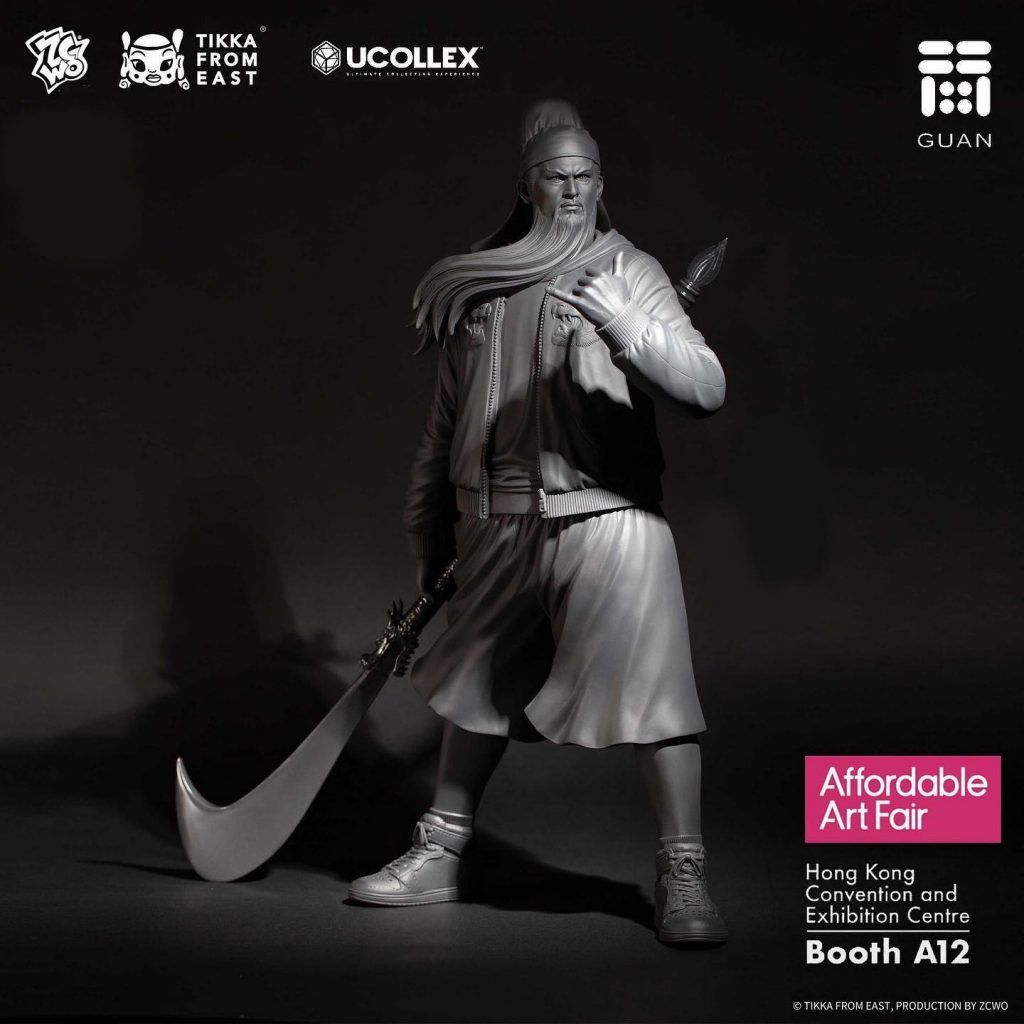 Approx 60cm in Height 
Material: PVC 
Fine sculptural quality 
Limited Edition 
WHEN: NOW
WHERE: https://www.zcwostore.com/
PRICE: $899
Find Tik Ka from East on Instagram and Facebook.
f you want to get your Designer Toy news first, you should look to download our new TTC Mobile App. Designer Toy news direct to your smartphone. No dealing with social media algorithms.
Did we fail to mention IT's FREE.