What a way to end the year with a release from our sweetheart, Kathleen AKA Seriouslysillyk! Treating all of you sugar lumps to a bake-off with "Gingerbread Duckling" Vegan friendly by the way. Seriouslysillyk notorious for her sculpting skills and BTS (don't get confused with the K-pop group, we mean behind the scenes but it would be right to compare Seriouslysillyk with BTS the K-pop group when Seriouslysillyk uploads a video as we have a little dance in our pants, HA) Anyway getting back to the sweet Gingerbread Duckling. Its been a long-overdue time since Seriouslysillyk online release and shes baked something uber cute!
This adventurous little duckling is ready to make his greatest and the most precious offering of this Holiday Season. Itself……
Dedicated to satisfying the sweetest appetites' of any chimney sliders seeking refreshment or to graciously beautify your Holiday Cookie Arrangement, whether as a loving gift for the long time or first time designer toy collector, this proud little ducky is ready to bless your home with his positively content in his fate can do attitude of absolute diabolical cuteness.
If you do decide to serve your little friend up as a willing offering to the Holiday Powers that be, he would be delighted company to a glass of your favorite kind of milk.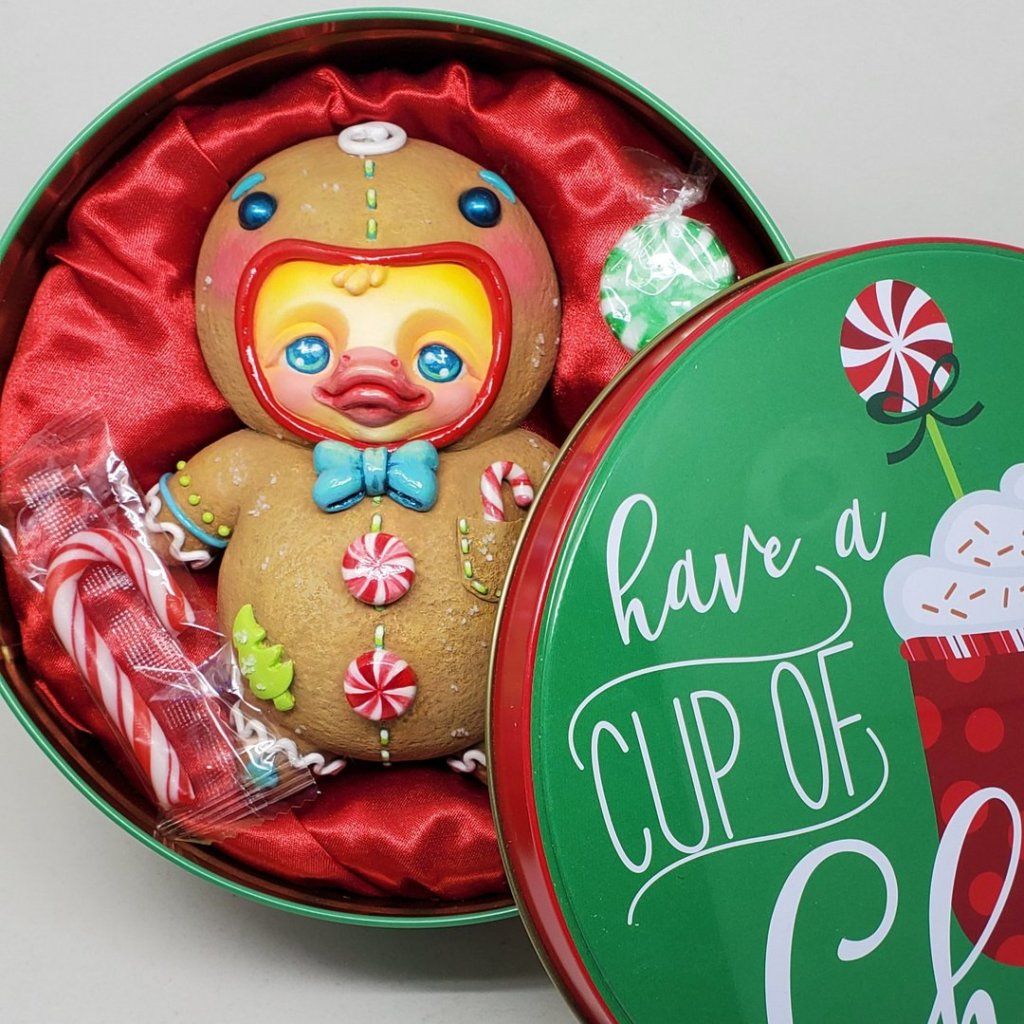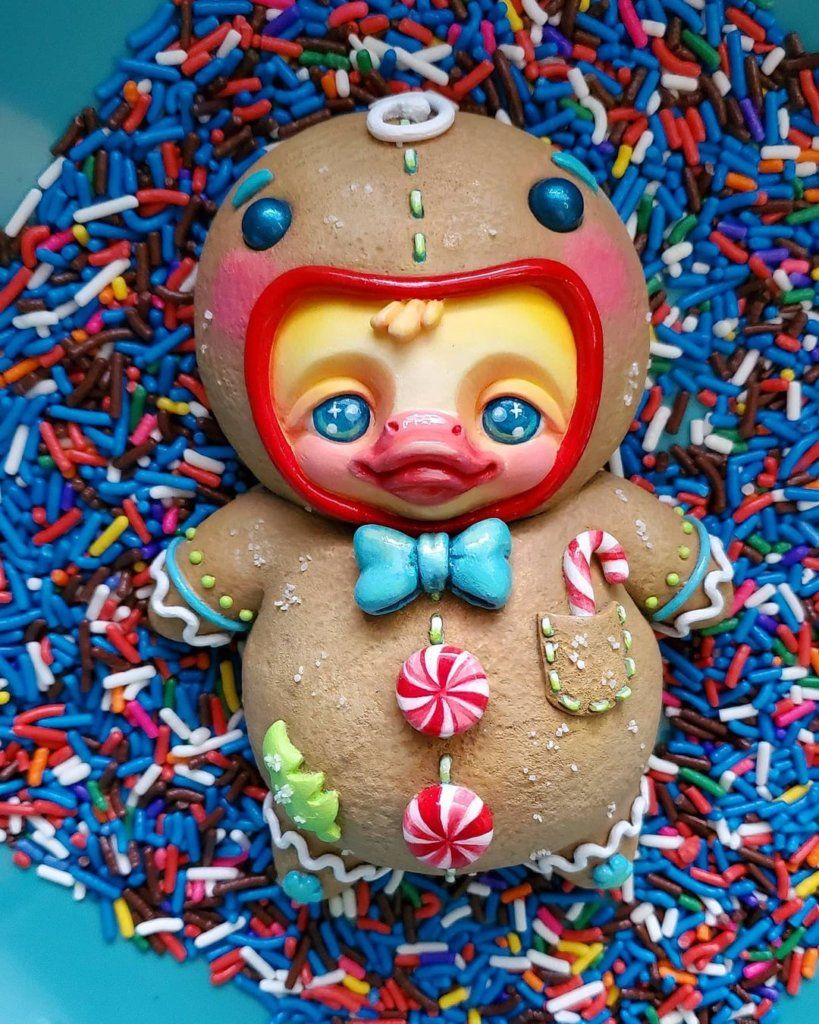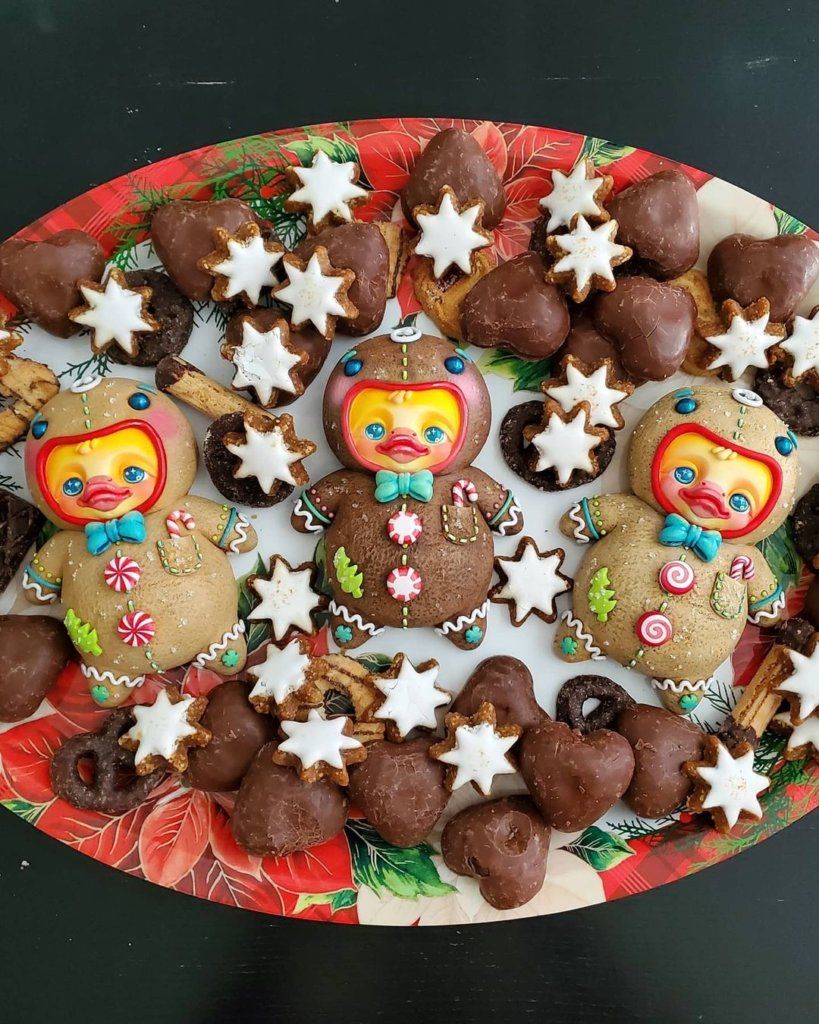 This is a limited original SeriouslySillyK gift set series.  Only 13 of these gift sets are available. All 13 purchases are blind Holiday Gift Tins.  This means you will either receive the light sugar or the brown sugar Gingerbread Duckling. As well, one lucky person will receive the original sculpture used to create this limited series labelled 1 of 1.  
All pieces will come signed and numbered by the Artist. Each purchase will contain 1 Rounded Tin with 1 X Limited Series Original Figure. Photos with multiple figures are for presentation only.  Item is not edible.
WHEN: NOW
WHERE: https://seriously-silly-k.myshopify.com/
PRICE: $230 USD each
Keep tabs on Seriouslysillyk (Kathleen) via Instagram and Twitter.
If you want to get your Designer Toy news first, you should look to download our new TTC Mobile App. Designer Toy news direct to your smartphone. No dealing with social media algorithms.