Oh, it is Chrismas and JPX Toys with COARSE brings you one of the biggest supprises ahead of the new year! Ganesha contest, to get you to flex your creative skills and have a chance for a production edition with the word "พระพิฆเนศ". More important for non-creatives like us is the fact JPX x COARSE has shown the biggest HINT that Ganesha will be made into a production edition. Check out the video below at Thailand Toy Expo where Ganesha was first shown.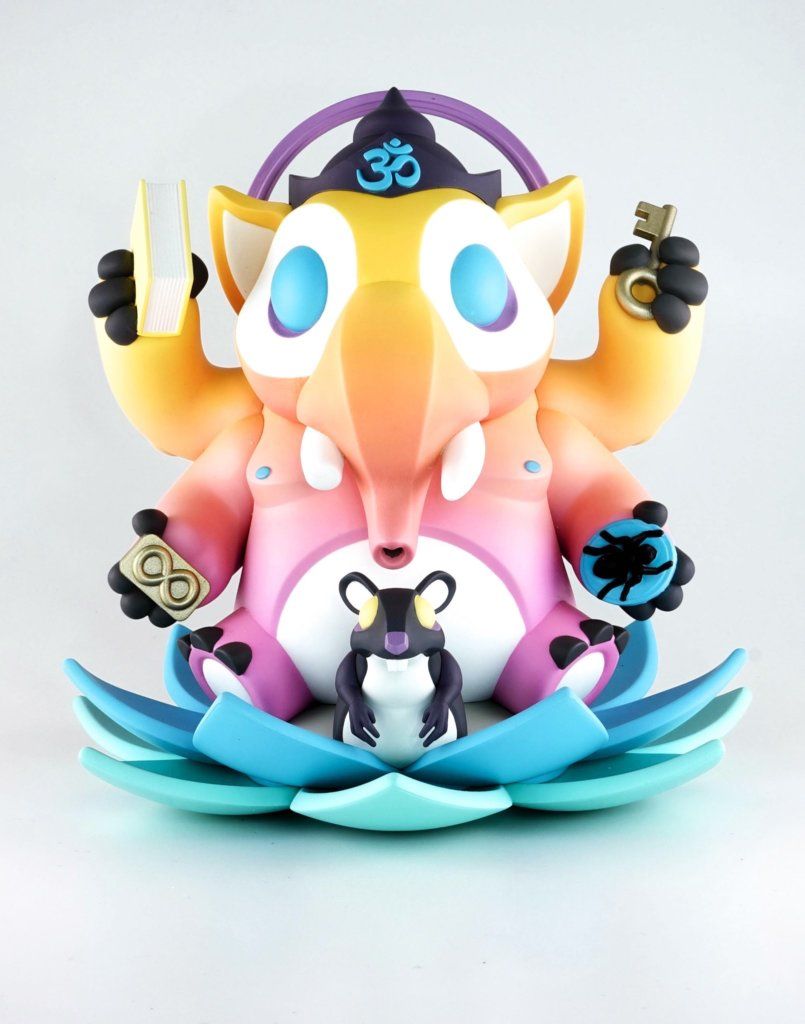 If you are interested, you can send the work as a doodle ai file in the size of the work on the 1.5 Inch X 3 Inch area with inspiration to design and Email to: [email protected] The winner will receive the prize of 8,000 baht. From today until 15th January 2020. With 1 piece of JPX x coarse. Results will be announched January 25th, 2020 at Jpx Facebook page.
ประกวด ออกแบบตัวอักษรคำว่า "พระพิฆเนศ"
เชิญผู้มีความสนใจและมีฝีมือในการออกแบบ ร่วมออกแบบคำว่า "พระพิฆเนศ" เพื่อนำไปใช้พิมพ์บนกล่องบรรจุภัณฑ์และผลิตภัณฑ์ของตัวสินค้าพระพิฆเนศที่ JPX X COARSE ร่วมกันผลิต
โดยผู้สนใจสามารถส่งผลงานเป็นไฟล์ ai แบบลายเส้น outlineในขนาดของผลงานบนพื้นที่ 1.5 นิ้ว x 3 นิ้ว พร้อมแรงบันดาลใจในการออกแบบ
ได้ที่ email : [email protected]
ตั้งแต่วันนี้ถึง 15 มกราคม 2563
ผู้ชนะเลิศจะได้รับเงินรางวัล 8,000 บาท
พร้อมกับพระพิฆเนศ JPX X COARSE 1 ชิ้น
ประกาศผลวันที่ 25 มกราคม 2563
ที่เพจเฟสบุ๊ค JPX
*** การตัดสินผลงานโดยทางคณะกรรมการและศิลปินถือเป็นที่สิ้นสุด และผลงานที่ชนะการประกวดถือเป็นสิทธิ์ของ JPX และ COARSE ในการนำไปใช้
Stay tuned for release info and the full turn around.
You can get your daily Designer Toy fix from our TTC Mobile App. It's free too! FREE! Download on the iPhone or Android smartphones. Search for "The Toy Chronicle" and all your Designer Toy wishes will come true! Pretty much.
Did we fail to mention IT's FREE.