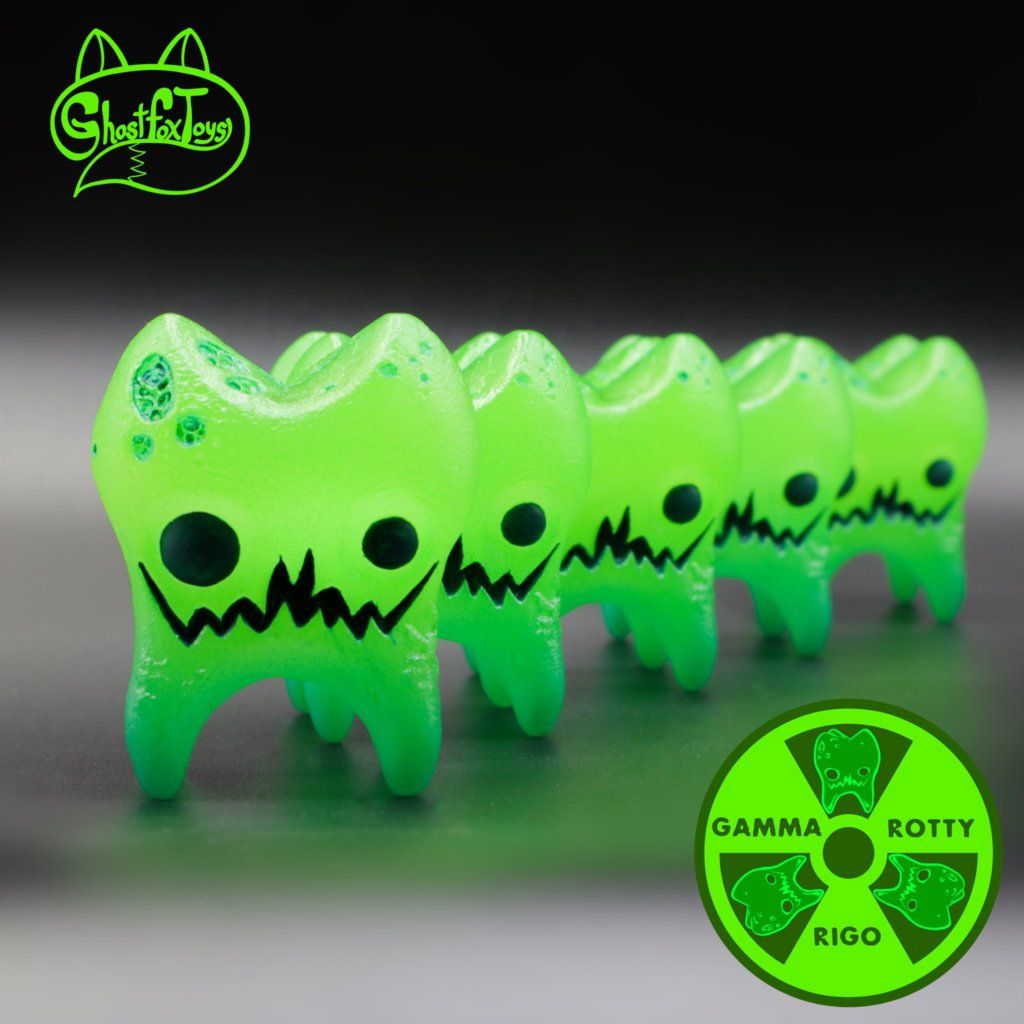 The guys at Ghost Fox Toys are about to drop another batch of their Gamma Radiation Rottys this evening, limited to five! Each comes with a free Rotty sticker and also free domestic shipping in the US. Available from 5pm EST (10pm BST). Each is airbrushed teal to green to give the look of glowing even in full day light.
Not sure on size or price at the time of writing, but if you're interested in snapping one of these ghoulie Gamma Radiation Rottys, you can so at 10pm BST using the button below.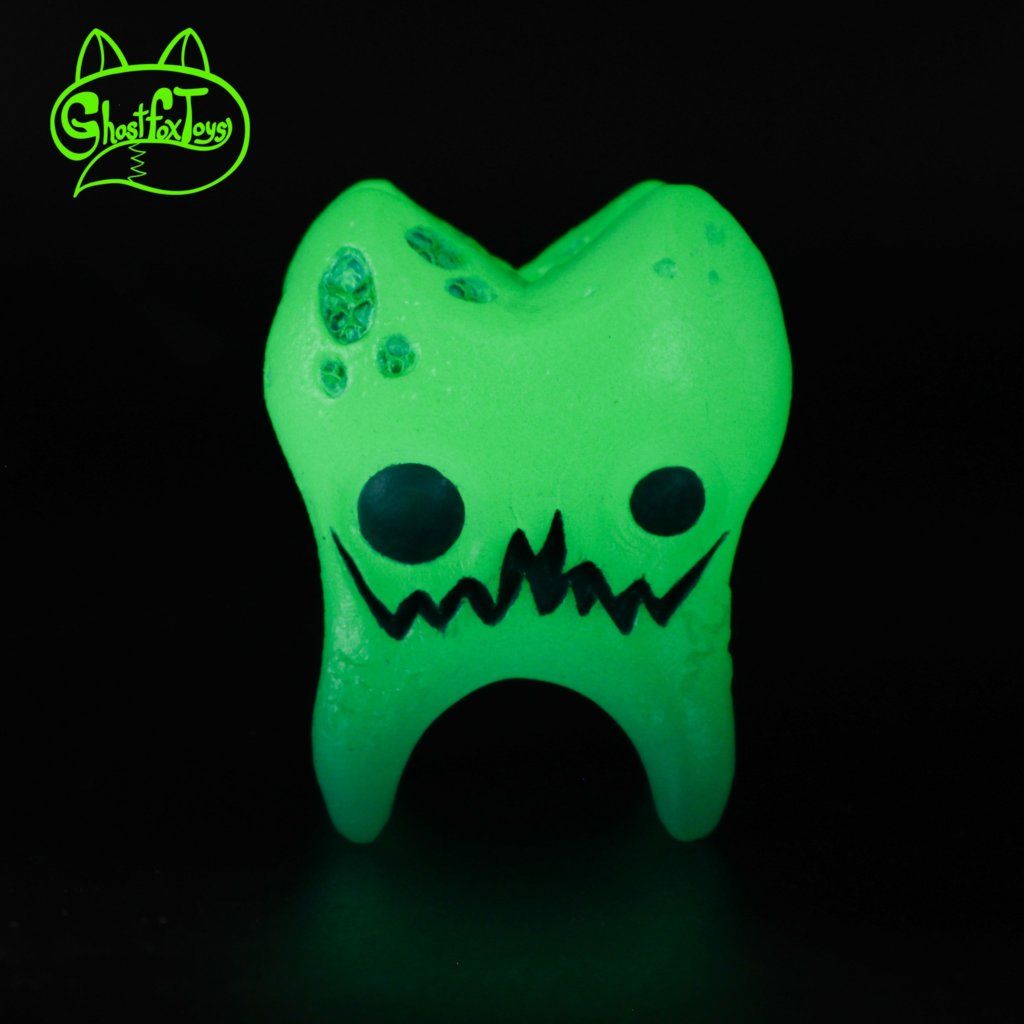 ---
Ghost Fox Toys Social Media
Facebook: https://www.facebook.com/ghostfoxtoys/
Instagram: https://www.instagram.com/ghostfoxtoys/
---
If you want to support The Toy Chronicle, we have a number of options available to you. We have started to stock a wide range of releases that we think you will enjoy. Ranging from production pieces from Superplastic, to original pieces from our favourite artists. Purchasing one of our pins also really help. A quick, cheap way to also support the TTC is by making a small donation. These can all be completed below through our online shop. We appreciate all the support! Thanks!