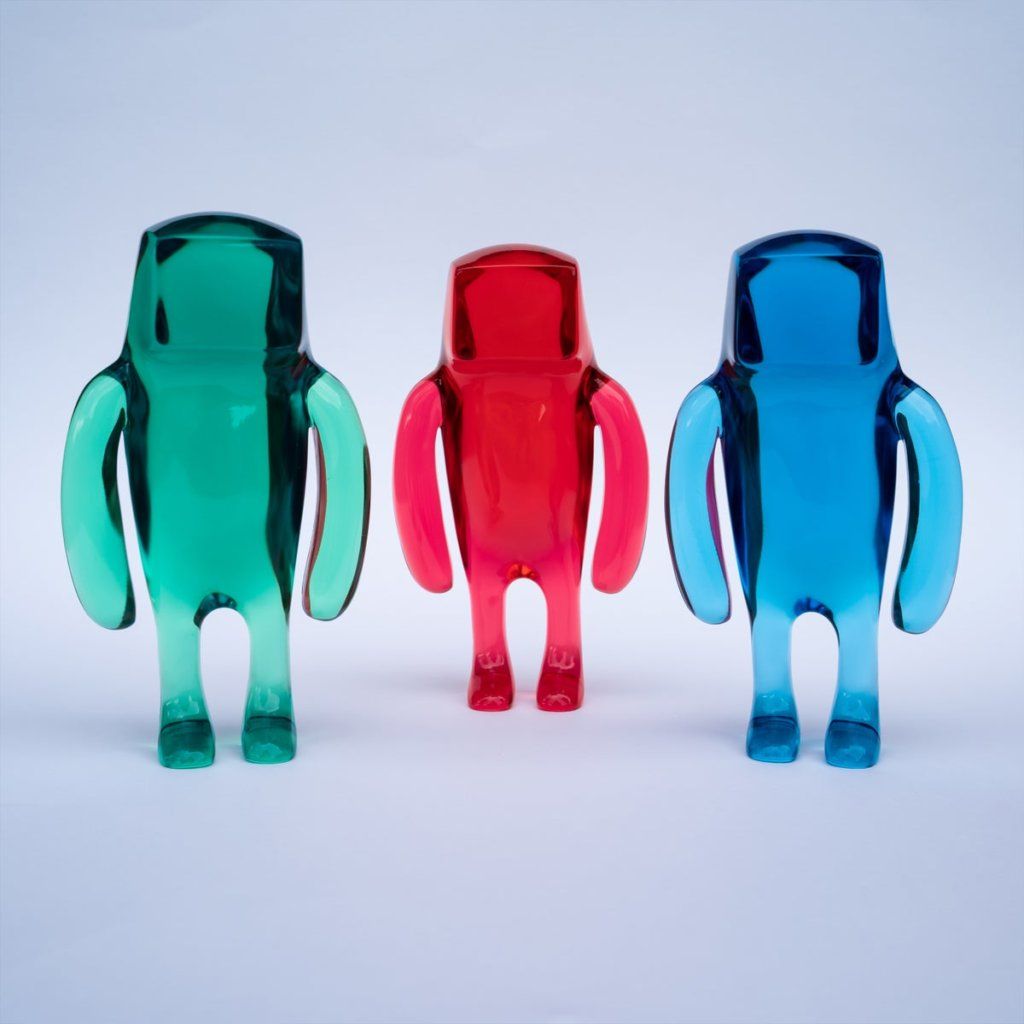 Flawtoys have dropped three colourways of their Full Colour Strangers today, and they stand proud & clear, as you would expect from a release with Flawtoys.
Available in Green, Red & Blue, these 7inch clear resin Stranger figures, you can purchase individual or as a set (with a group discount). Each colourway is limited to 40 pieces each. The Full Colour Strangers are priced at 80euro each (or 220euro for the full set of three). If you're interested in adding these to your collection, you can hit the button below…
---
Flawtoys Social Media
Facebook: https://www.facebook.com/Flawtoys/
Instagram: https://www.instagram.com/flawtoys/
---
If you want to support The Toy Chronicle, we have a number of options available to you. We have started to stock a wide range of releases that we think you will enjoy. Ranging from production pieces from Superplastic, Unbox Industries & POP MART, to original pieces from our favourite artists like Sank Toys, Quiccs & Czee13. Purchasing one of our pins also really help. A quick, cheap way to also support the TTC is by making a small donation. These can all be completed below through our online shop. We appreciate all the support! Thanks!