The wait is nearly over for Fifee The Chameleon collectable figure by Nothing Jingle Bells! We first had our eye on Fifee back in January and now he's ready to take over the world with his charming big eyes. When you thought Pascal from Disney's Tangled was the cutest and most adorable, Nuttun Santhong aka Nothing Jingle Bells does one better. With the guidance from MADKIDs Home Studio and Thawan Topz Khiowpiam. Nuttun has poured everything into making this little resin figure "Fifee".  Those HUGE eyes on Fifee the chameleon caught our attention when Nuttun showcased Fifee at Thailands ATM2 which you can check out HERE.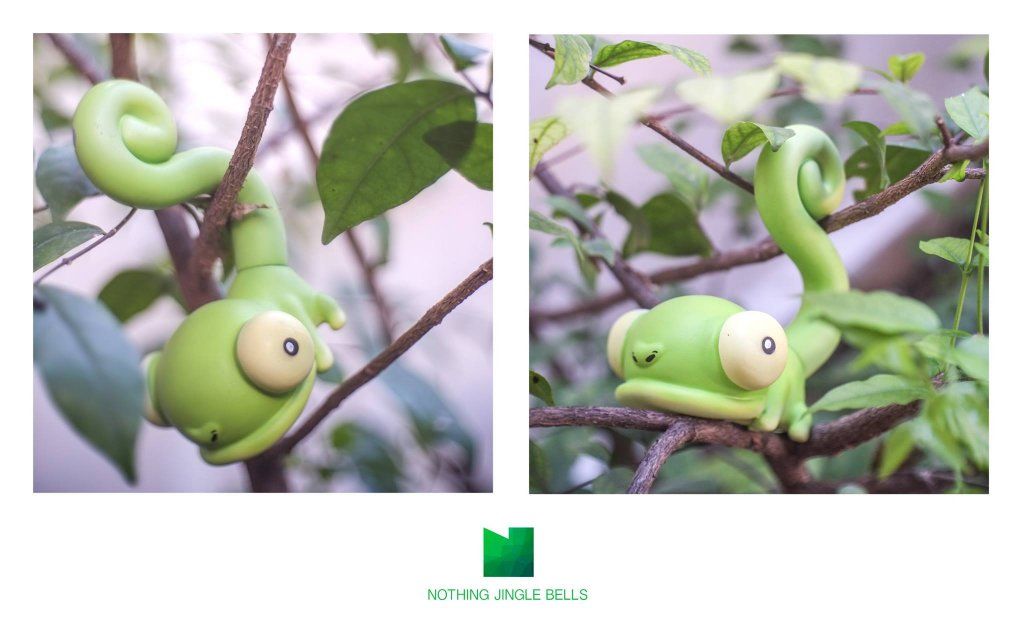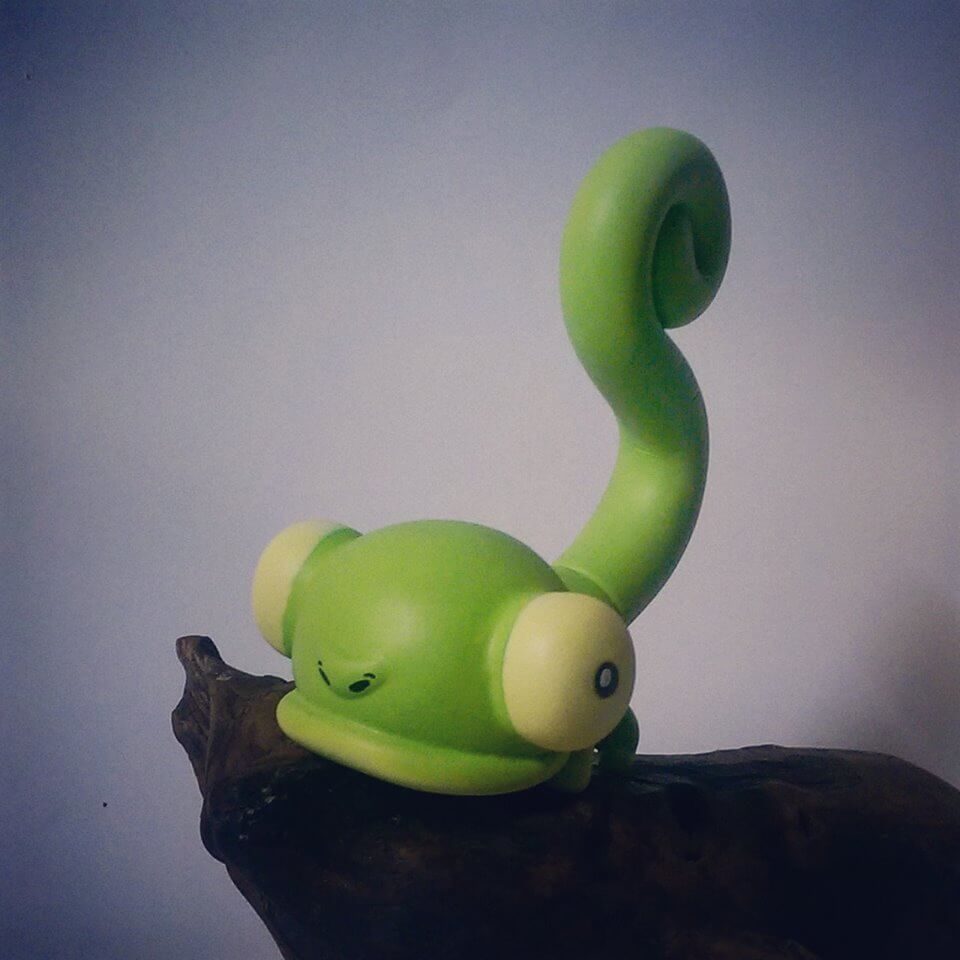 Ever since then it's been hard to find enough information until today as we finally tracked down Nothing Jingle Bell Facebook page which you can check out and give a LIKE here. Just spoken to Nuttun and he informs us that Fifee" he's READY.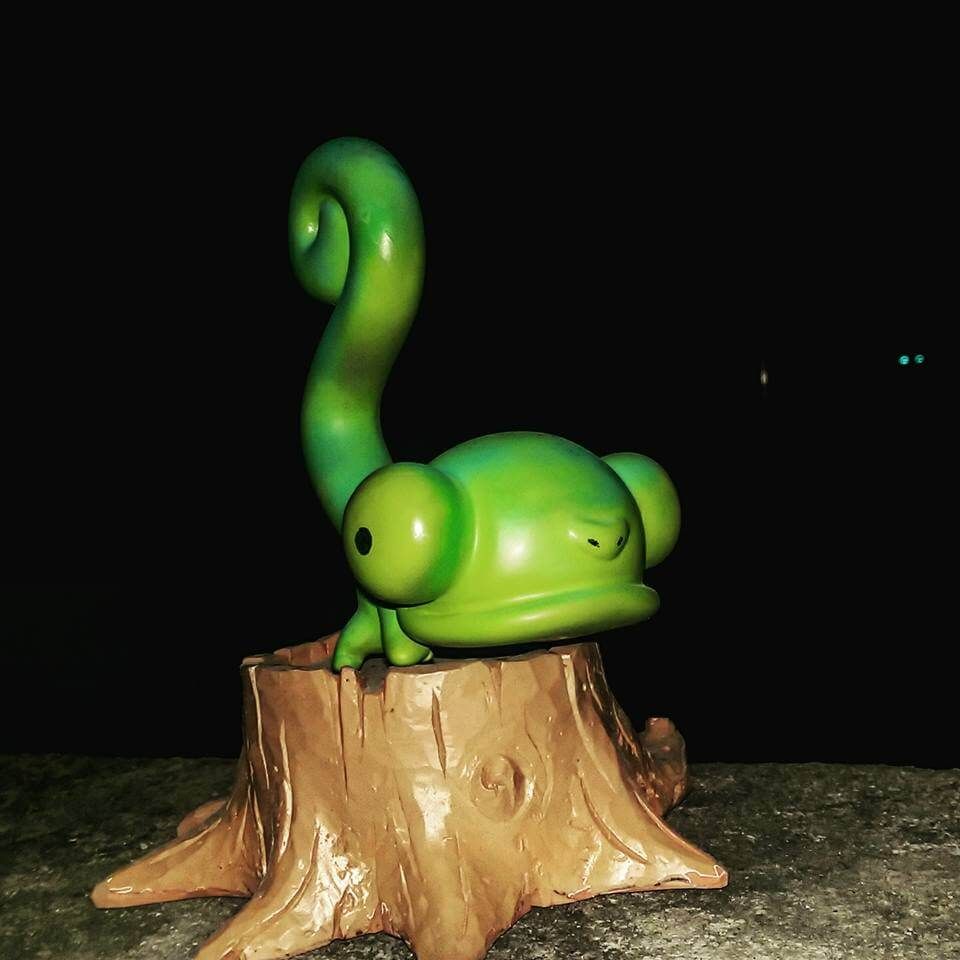 We can see Nuttun release Fifee in various colours in the near future, oh maybe there will be a choice of colours on release day 🙂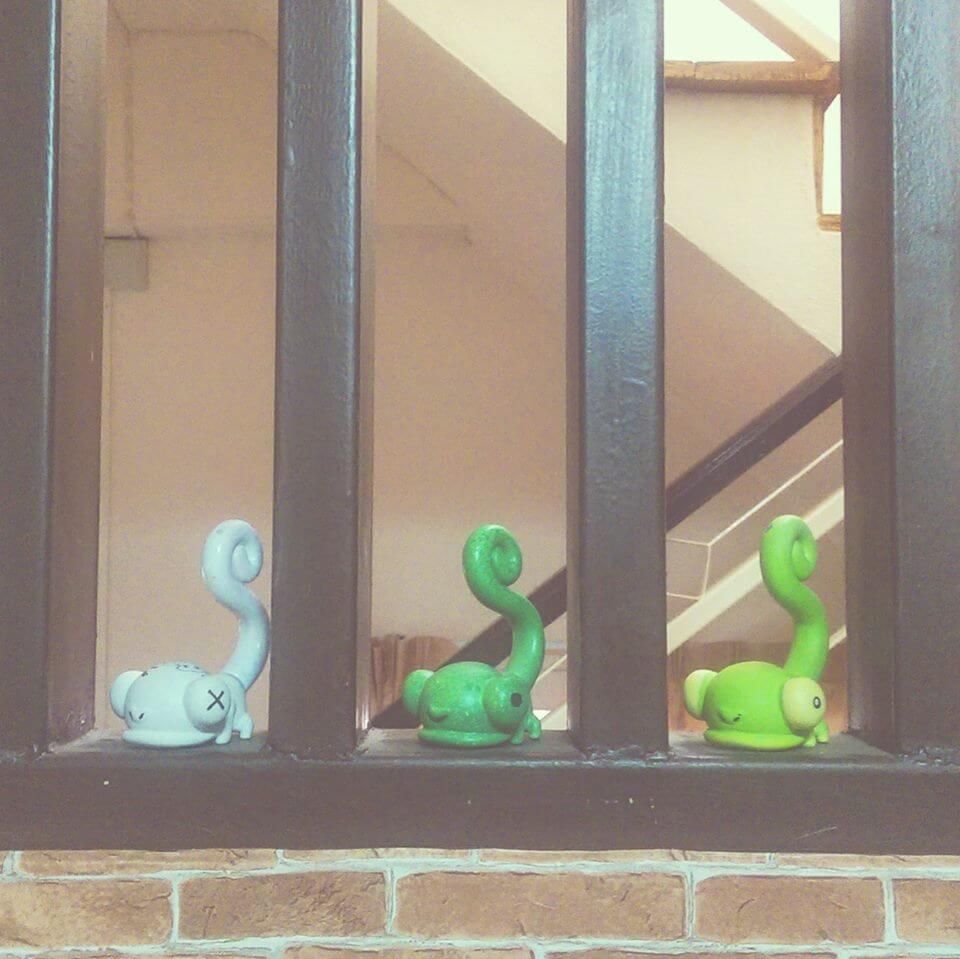 -"Start to Pre-Order on Nothing Jingle Bells =Facebook page HERE  at 5 pm. 5th June 2017 "-
Nothing Jingle Bells will post new picture with Text "Pre-Order Start"
If you interesting please comment in Pre-Order post only.
Ex. comment. " Need 1 pcs." ," 2 Pcs."or etc;)
Nothing Jingle Bells will contact back to you when close to order.
[ Details ]
FiFee' Original Green (Veiled Chameleon) 100 Handmade Resin.
[30pcs.] Worldwide Run No.00/30
[ Size ]
Height
– Body is 2 inches or 5 centimetres.
– Body to the tail is 4.5 inches or 11.5 centimetres.
Length
– Body is 2.6 inches or 7 centimetres.
– Body to the tail is 3.6 inches or 9 centimetres.
Price is $20.50 (incl. PayPal fee) – (Shipping cost not incl.)
Find Nuttun on Instagram and Facebook.