All systems locked n loaded! Dragon76 x Martian Toys presents the all new DR76 CAMO Edition! Support is here from the red alert and Ouroboros editions. From street art into vinyl form, Martian Toys adds New York-based Japanese artist, muralist, painter Dragon76 to Martian Toys team roster! and boy Dragon76 you better be ready for this release as the transition from 2D into a designer toy as turned out amazing! Your chance to own the CAMO 6" designer vinyl figure this week. Finally, you can own DR76 Ouroboros that's been seen on murals across the globe within your own collection soon!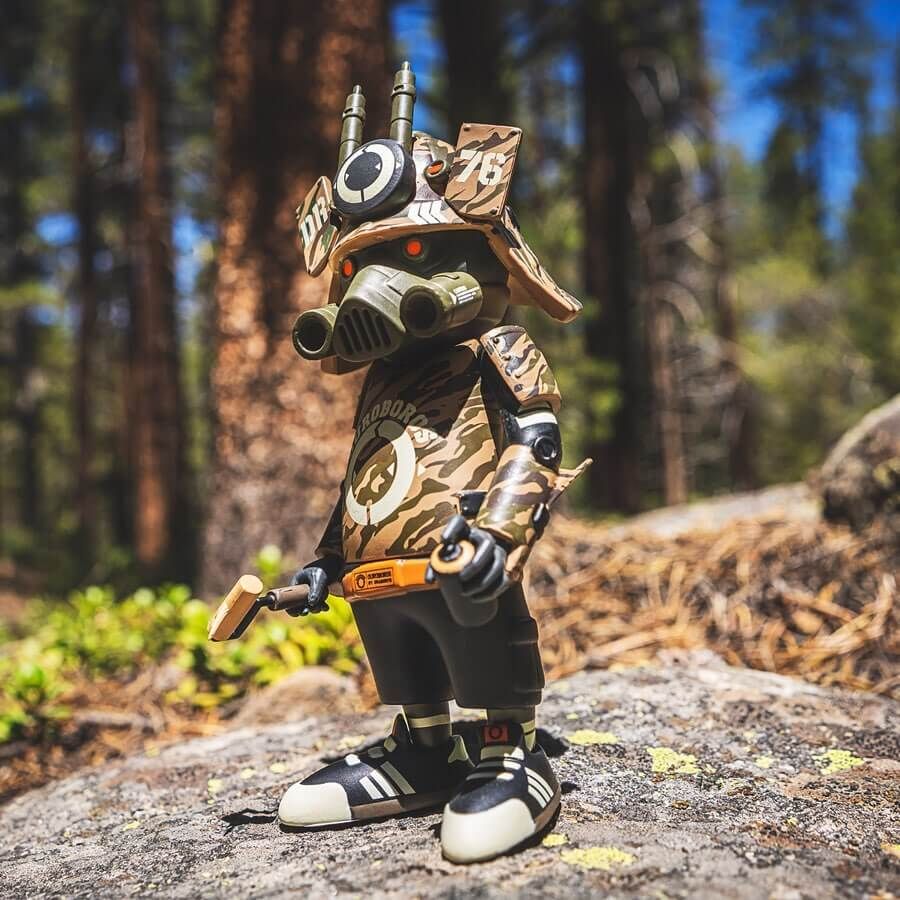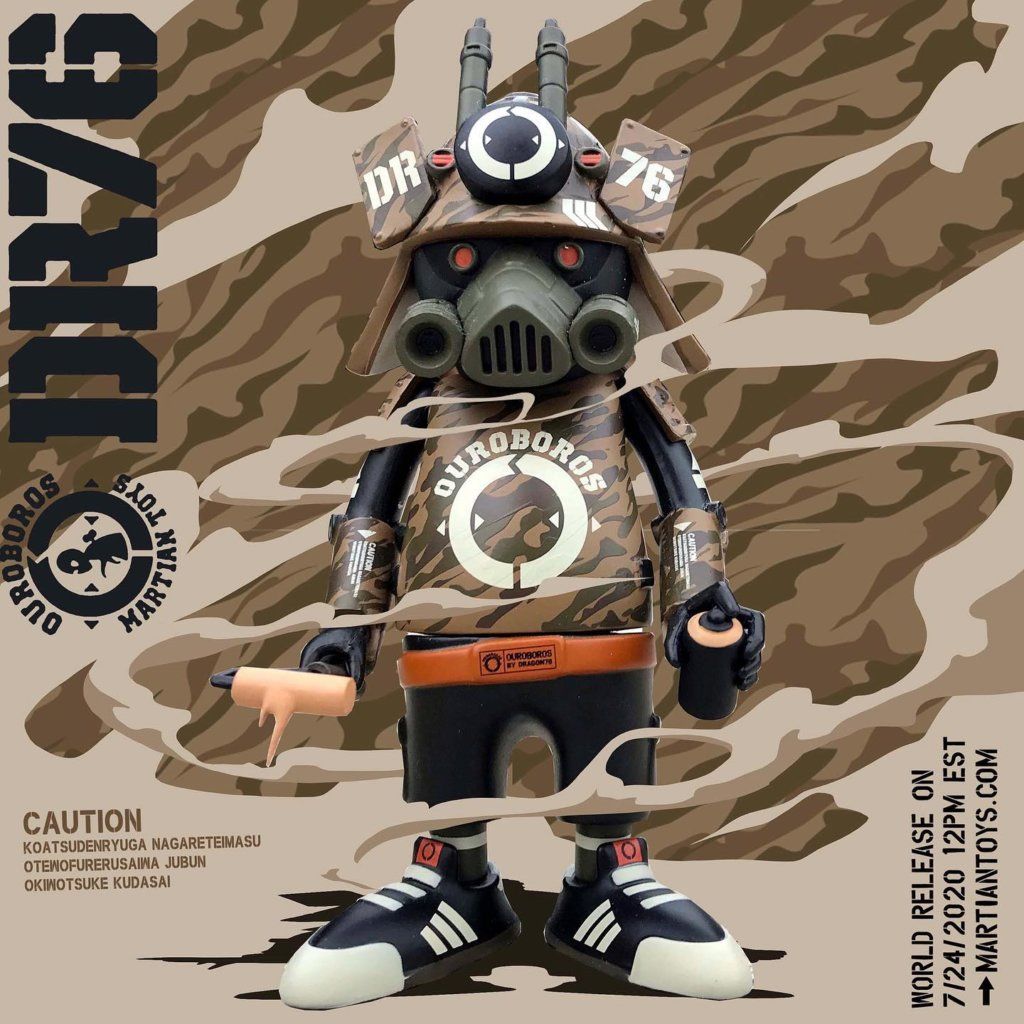 WHEN: Release at July 24th 12pm EST
WHERE: https://martiantoys.com/
PRICE: $ 100 USD

Find Dragon76 via https://www.dragon76art.com/ Facebook and Instagram.
If you want to get your Designer Toy news first, you should look to download our new TTC Mobile App. Designer Toy news direct to your smartphone. No dealing with social media algorithms.