Blackseed summons the 雙頭玄武 Double-headed Xuan Wu to project the Blackseed empire! Yu Shou Long and Hoi Ba Long will be expecting 雙頭玄武 Double-headed Xuan Wu to have the same impact and long live Blackseed crazy series that we have seen over the years which no one in the scene had such a crazy idea.
This project is to complete the view of Weapon Monster. Yu Shou Long is the first Vinyl work, and base on the story, Double-headed Xuan Wu is the origin. I would like to finish the original point to show my love for this concept.

Besides, the pass using in the Yu Wu Long and Hoi Ba Long is also included. It uses to control Yu Shou Long.

As it's a kind of privilege and power of having this Pass in the story, and we will and maybe share and offer a special advantage in future to our fans who have this pass. – Blackseed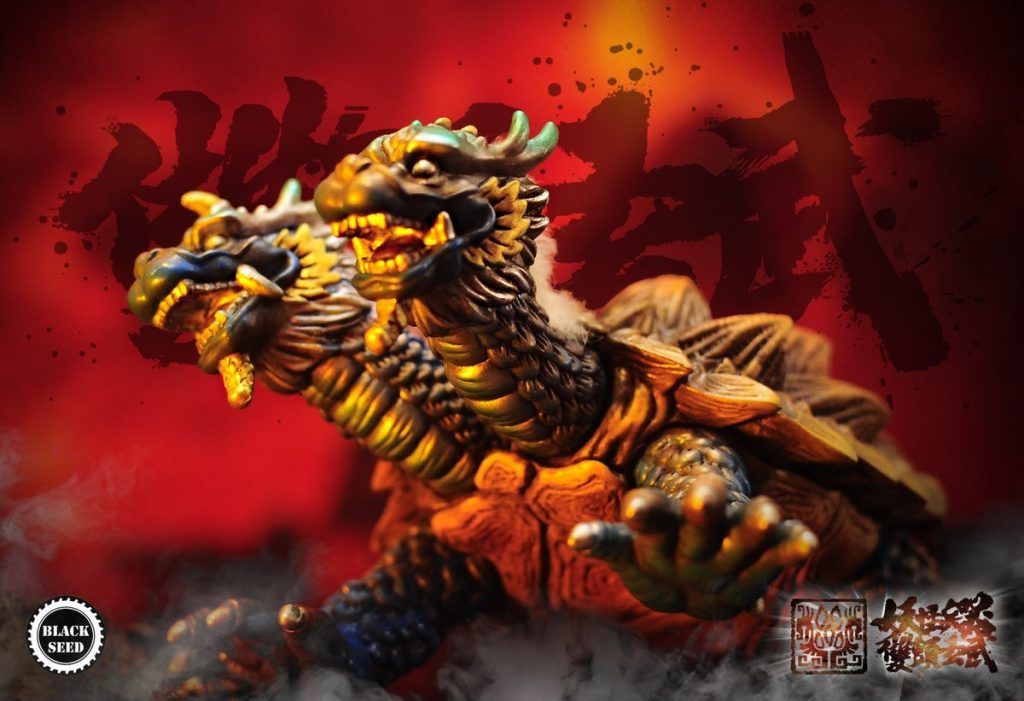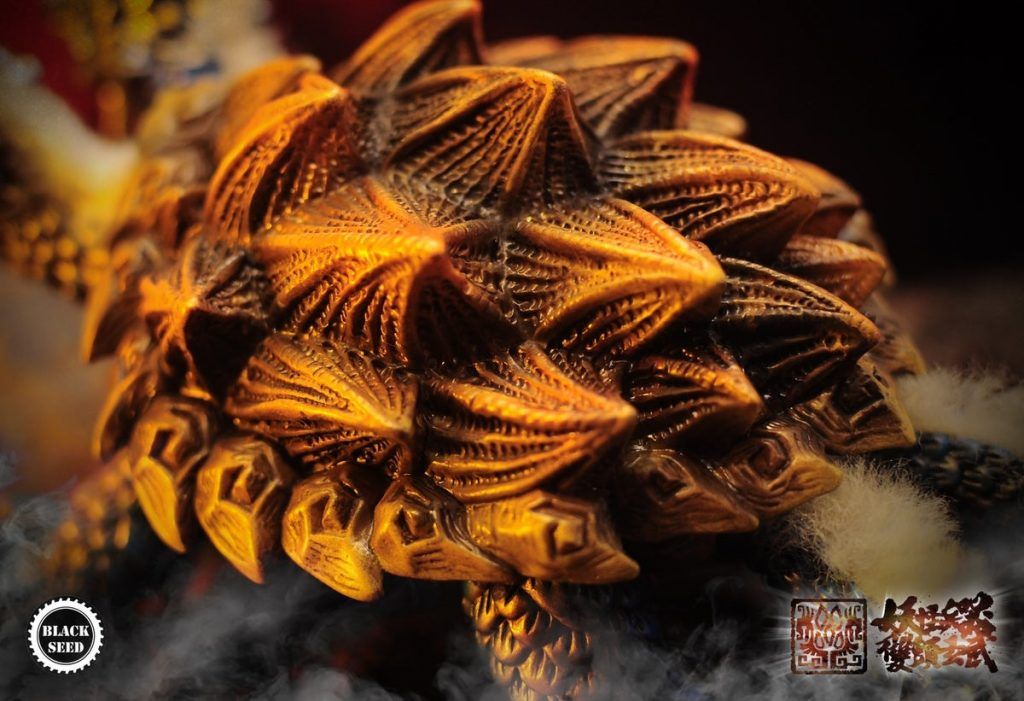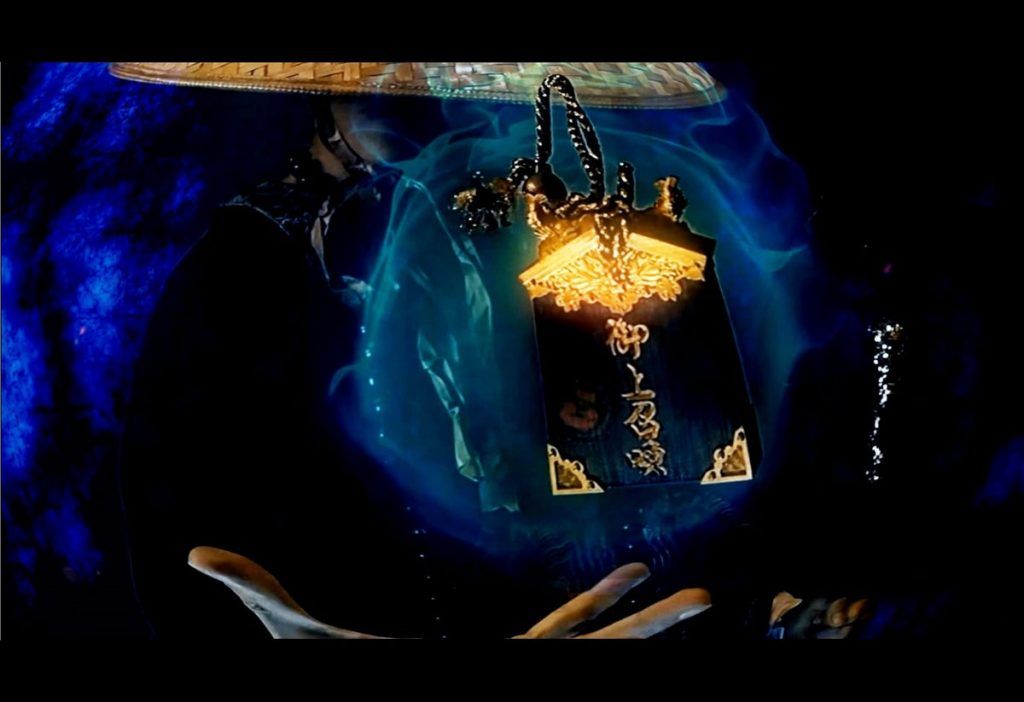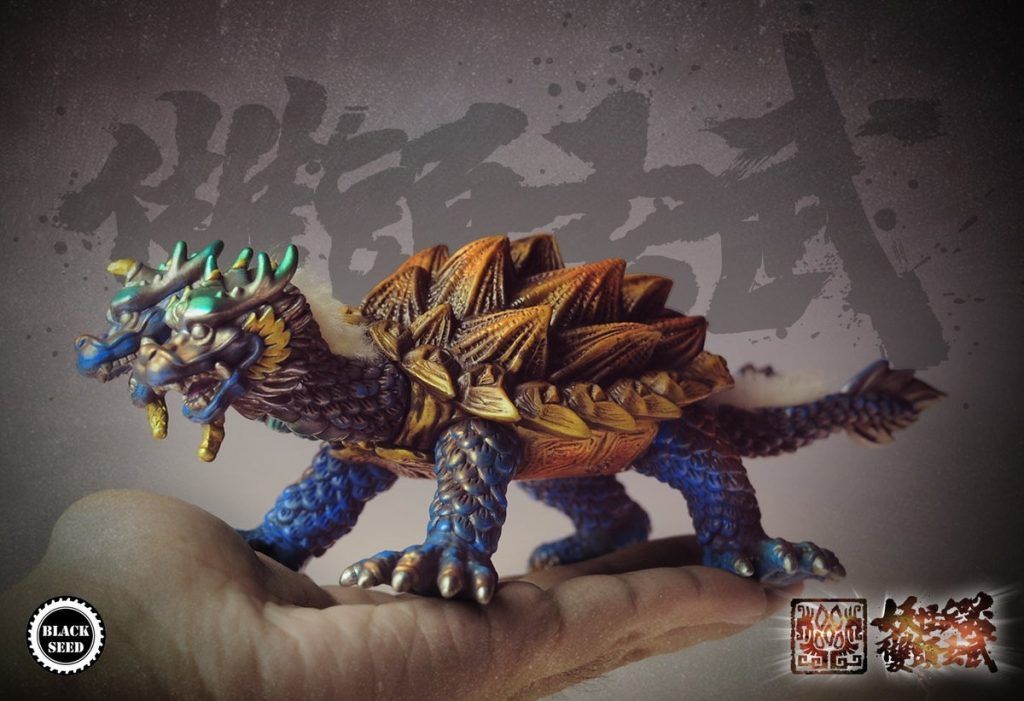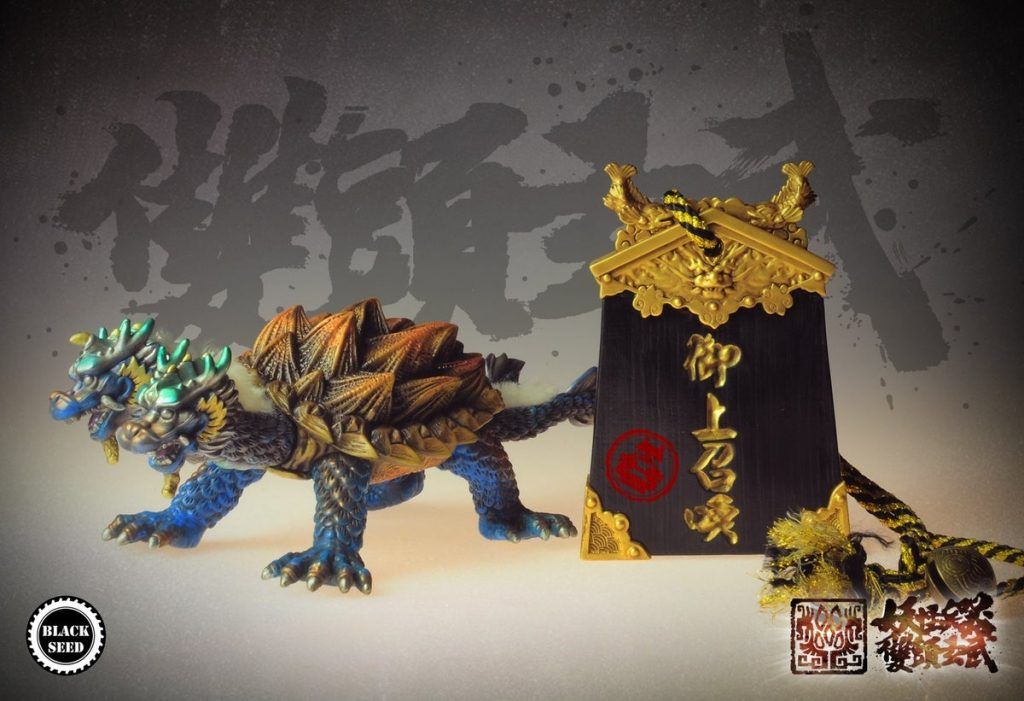 這是為了完整化妖怪兵器世界觀的特別項目,御守龍是搪膠部分的起點。
而雙頭玄武是整個故事設計的原點。
這也是提醒我對妖怪兵器的起始初初衷和熱誠。
為了完整性,除了以展現御守龍的前身,同時附上於《第二話-月影御武龍之誕生》及《第三話-破神海霸龍》中出現過的御上召喚手形,這是收伏雙頭玄武的高僧用以操縱御守龍的法器。
「手形」在日本戰國時代近似於現代的「證件」或憑證,具某種權力象徵。
為了令此「召喚手形」更具意義,或許將來我們會賦予持有此物的粉絲有某種特殊購買權力。
It is said, the collector who owns the Pass Amulet may have access to specail editions in the near future!
尺寸 Size:
雙頭玄武Double-headed Xuan Wu: 200*160*70 mm
御上召喚手令Pass: 120*82*28mm
WHEN: Pre-order NOW
WHERE: https://blackseedtoys.bigcartel.com
PRICE: $89 USD
Estimated 出貨時間 Ship Date: 8月 Aug 2021
Follow Kenneth via Facebook at facebook.com/blackseed.figure and instagram.com/blackseedkenneth
You can get your daily Designer Toy fix from our TTC Mobile App. It's free too! FREE! Download on the iPhone or Android smartphones. Search for "The Toy Chronicle" and all your Designer Toy wishes will come true! Pretty much.
Did we fail to mention IT's FREE.