It was always setting our heart a-racing, but tonight our heart is bursting with GID joy as Kidrobot announced that the Doktor A 5inch Talking Board Dunny will be released in GLOWINTHEDARK!! GID BABY!! Not only GID but check out that mother-funkin' green suit the GID Dunny is wearing! Got the GID swagger going on! Check out the exclusive pics that TTC got our hands on today…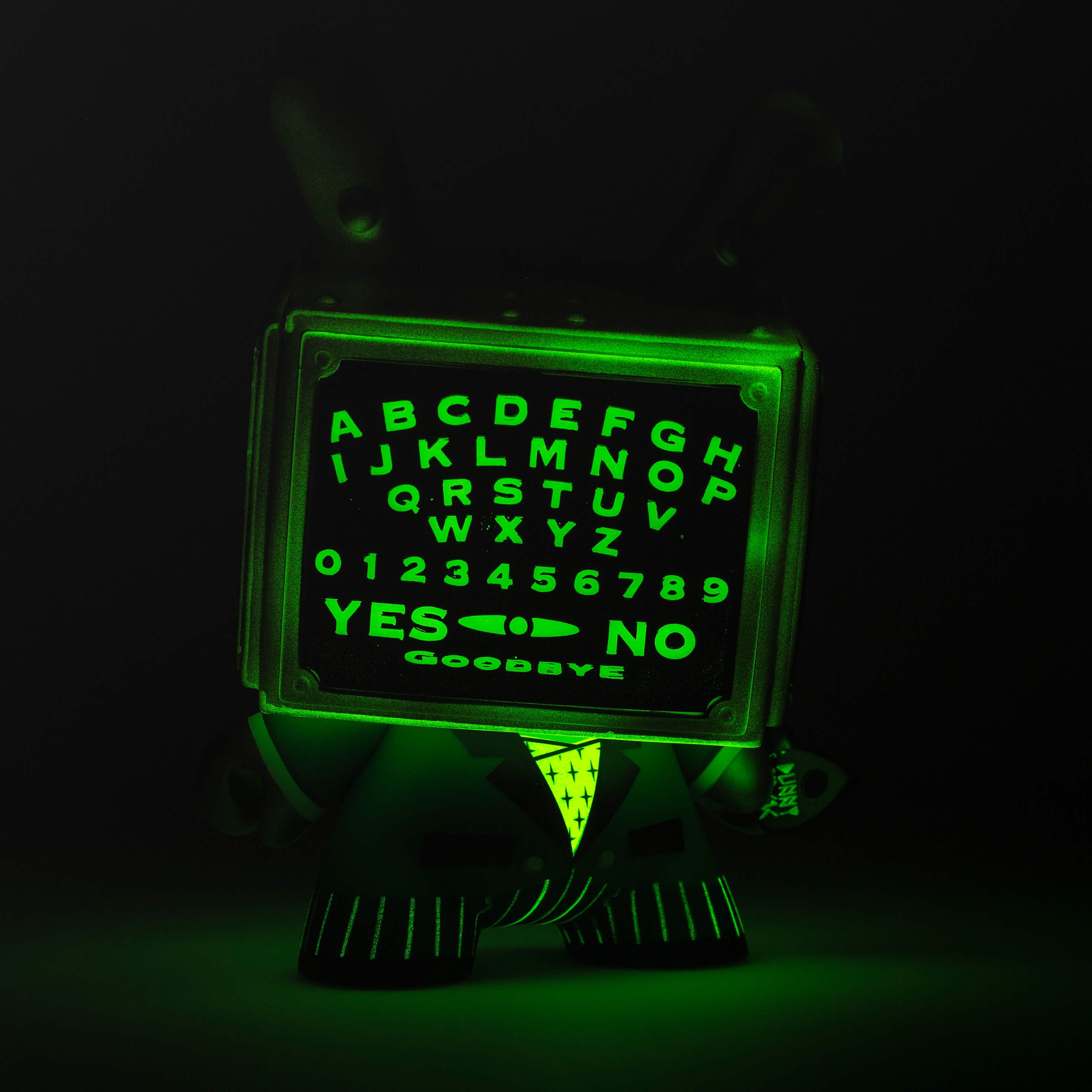 This Ouija Board inspired GID Dok A Dunny is going to be released exclusively through the Kidrobot store HERE on Friday 25th August at 10am MST (5pm BST).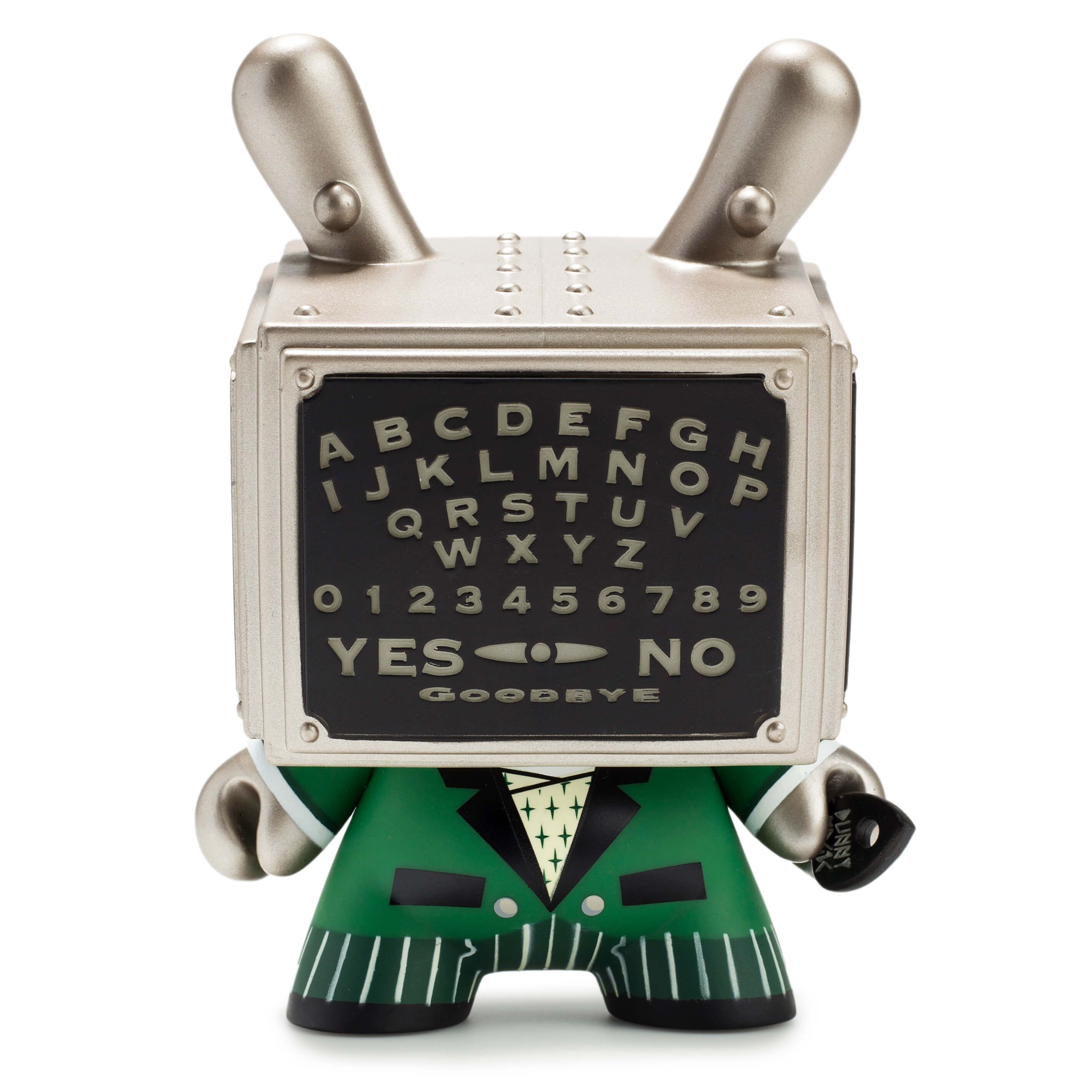 [box title="Important Details"]
WHEN: 25th August at 5pm BST (10am MST)
WHERE: GID Exclusive https://www.kidrobot.com/collections/all
PRICE: $39.99
LIMITED: Unknown
[/box]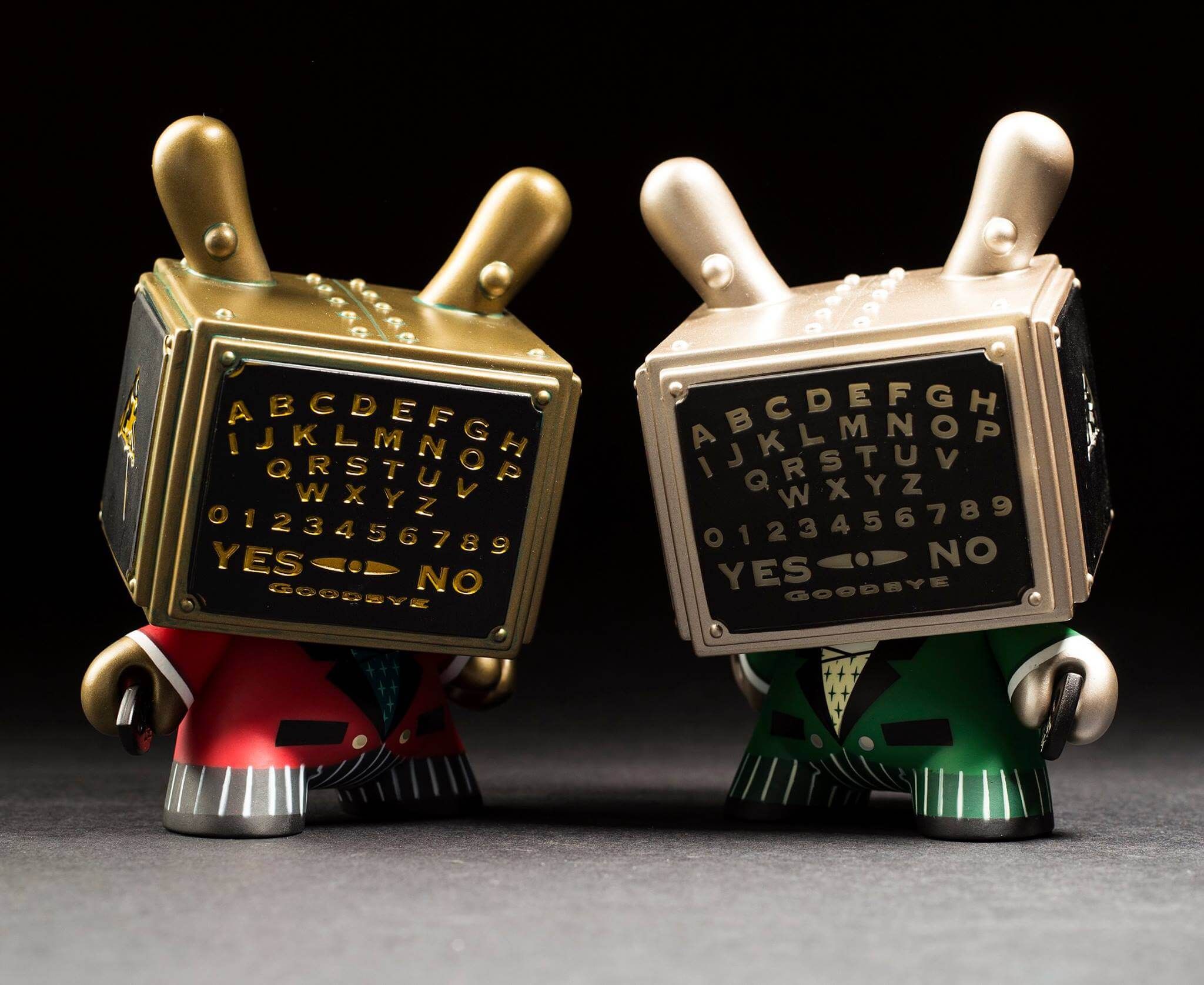 For those looking for the original non-GID colorway of the Dok A Talking Board 5inch Dunny, these will also be released on 24/08 but you can purchase them at awesome Designer Toy Stores globally such as Collect & Display, Tenacious Toys, myplasticheart, Mindzai & Strange Cat Toys. All five stores have the Dok A Talking Board Dunny for pre-order RIGHT NOW priced at around $40 or £45. Click on each of the names to take you directly through to the pre-order page. Easy.
This is by far one of the best 5inch Dunny that Kidrobot have put out so far. Yes, we've loved each of the 5inch platform, but the Dok A Talking Board Dunny is sitting at the top of the pile so far!