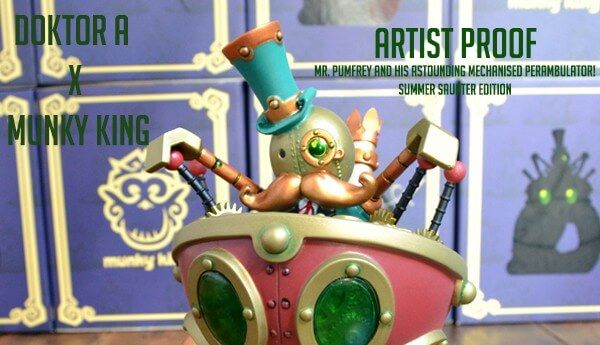 Now it's finally time for Doktor A's Artist proofs, they have arrived on his store all signed and numbered by Doktor A.The whimsical steampunk style of Doktor A comes to life in his latest toy, Mr. Pumfrey and His Astounding Mechanised Perambulator. Dave Pressler and Pretty in Plastic teamed up for the original sculpt to capture the intricacies and complexity of Mr. Pumfrey and his steed.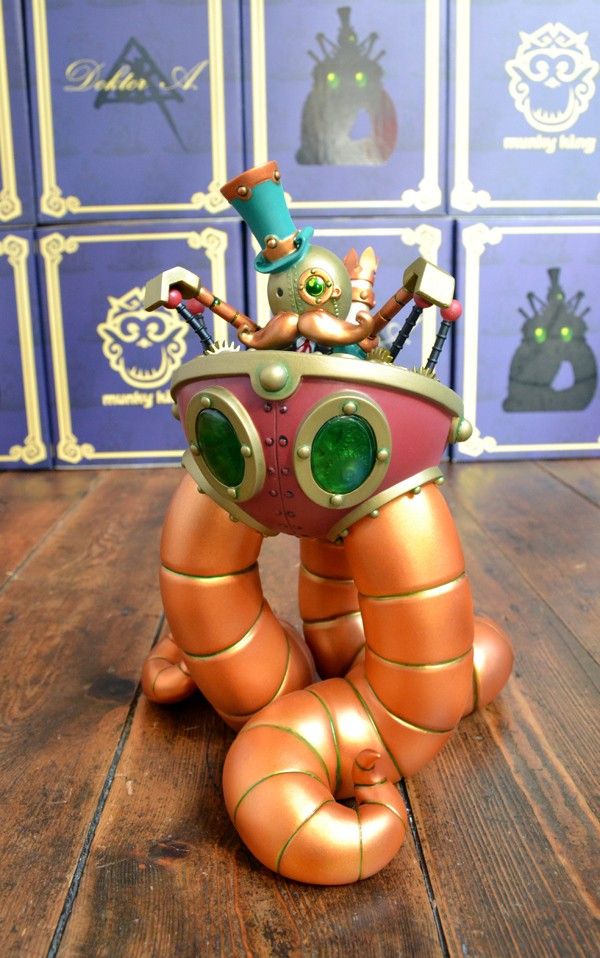 The finished piece stands 8 inches tall and features a removable Mr. Pumfrey and lots of detailed gadgetry. Clear lenses house the inner gears and organic tentacles flow out from the cockpit.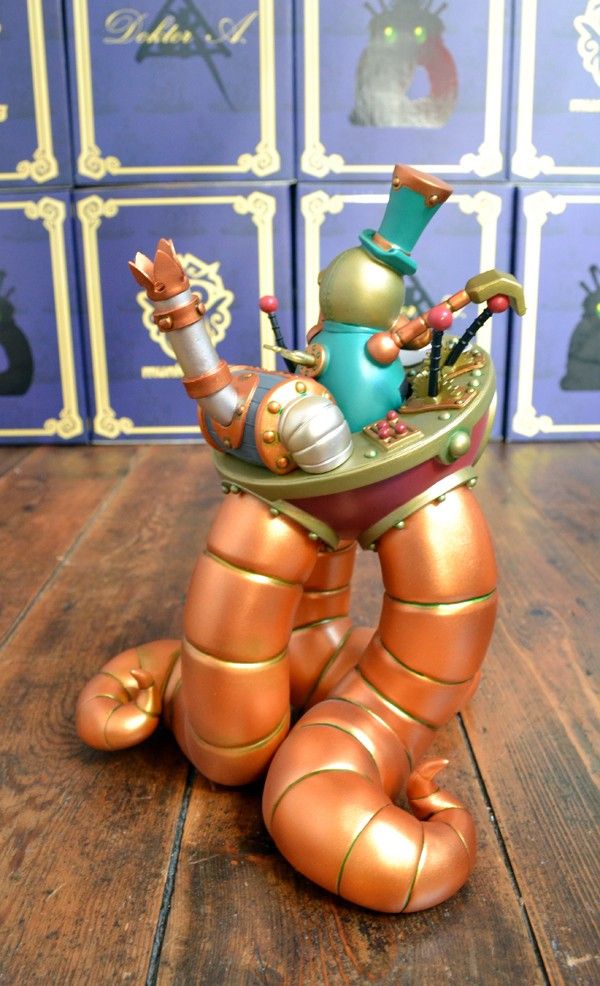 Following the sold-out Autumn Amble and Winter Wanderland and Springtime Stroll editions, Summer Saunter evokes the warm, rich tones of a balmy summer.
To grab the one of the 25 artist proof's head over the Online Store : http://mechtorians.bigcartel.com/ priced at £75.00
Website : www.mechtorians.com
Instagram : http://instagram.com/doktor_a
Ello : https://ello.co/doktor_a
Facebook : http://www.facebook.com/DoktorA.art