On Saturday we gave you the finished version of Rato Kim's vinyl version of her adorable "Breadcat" powered by the folks at Unbox Industries if you missed it check it out HERE. Today another announcement from Rato, SOFUBI version of her adorable Dinocat. Calm down, we can hear you scream…. This photo below is the first pull and in its prototype stage. We've just spoken to Rato and she informs us that slight adjustments will be made.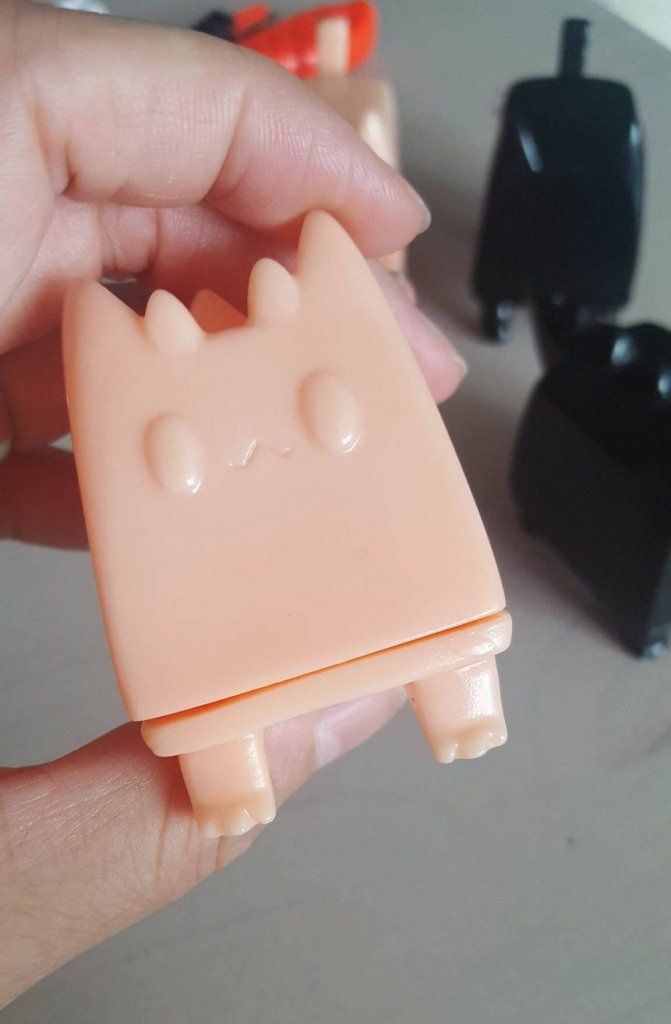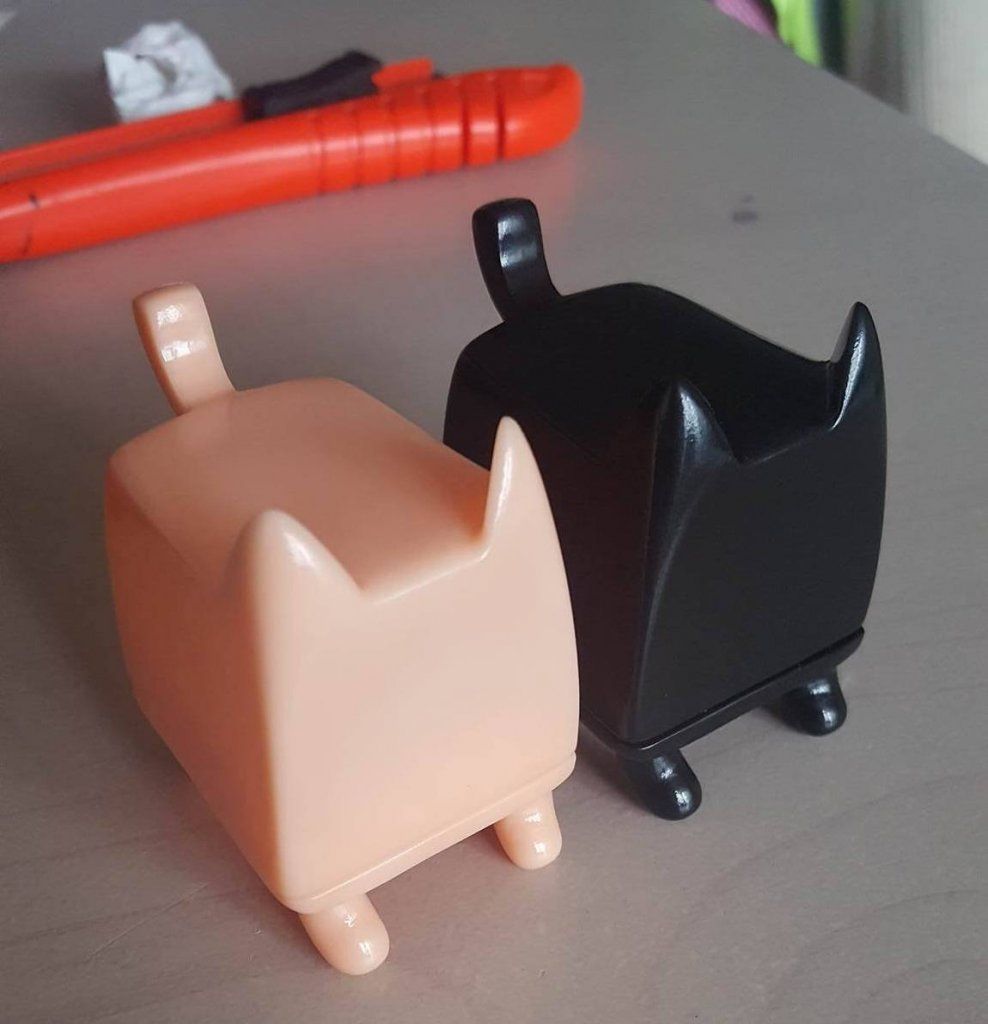 One thing Rato did say, she wants the seam line to vanish or make it less obvious. We think it might be a small obstacle as sofubi might need to be a two-part pull (not that we have any knowledge of manufacturing) What do you guys think? Do you mind the gap? Rato Kim would like to hear your thoughts. Comments in the comment section below. We think it would be cool to make Dino Cat have interchangeable feet! Imagine how fun that would be.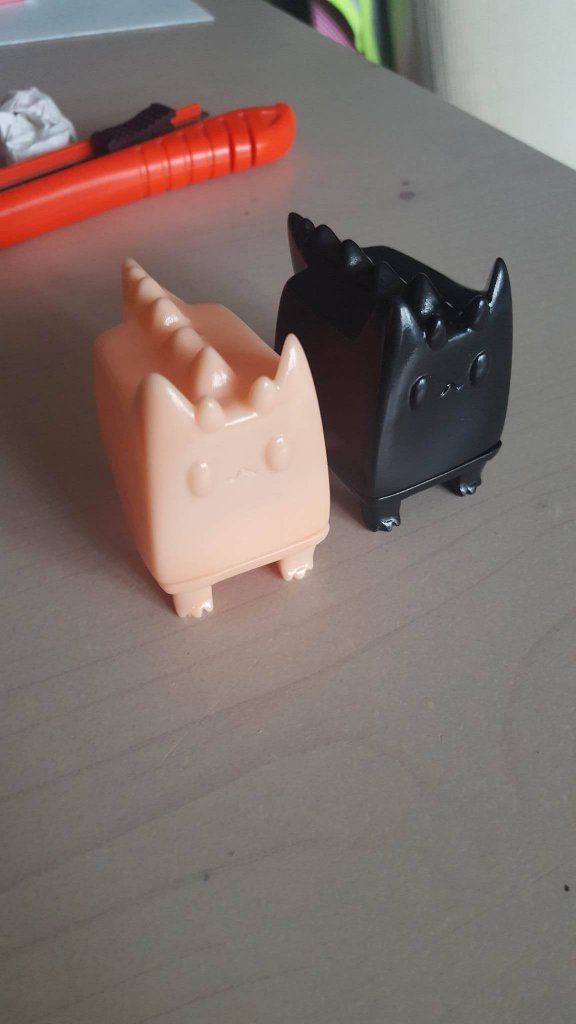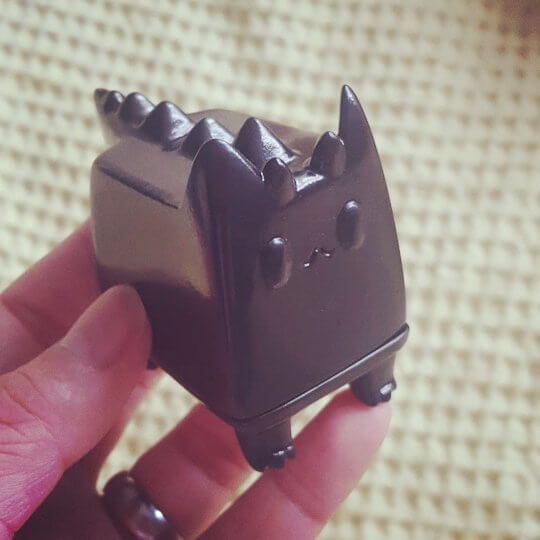 Stay tuned for further updates.
In the meantime, why not take a read of our interview and a little behind the scenes with the artist behind Breadcat  
HERE
in our TTC Talks to Rato Kim.
Don't forget to check out Rato Kim on Facebook & Instagram too!