Mickey Mouse's evil brother gets a girlfriend. Minnie step aside. We're talking of course of terrifying yet mysteriously compelling 3eye Diemouse kaiju by toy maker DIEMOUSE. Now its counterpart DIEMOUSE GRIL is available for those who like to play houses. Creepy houses that is!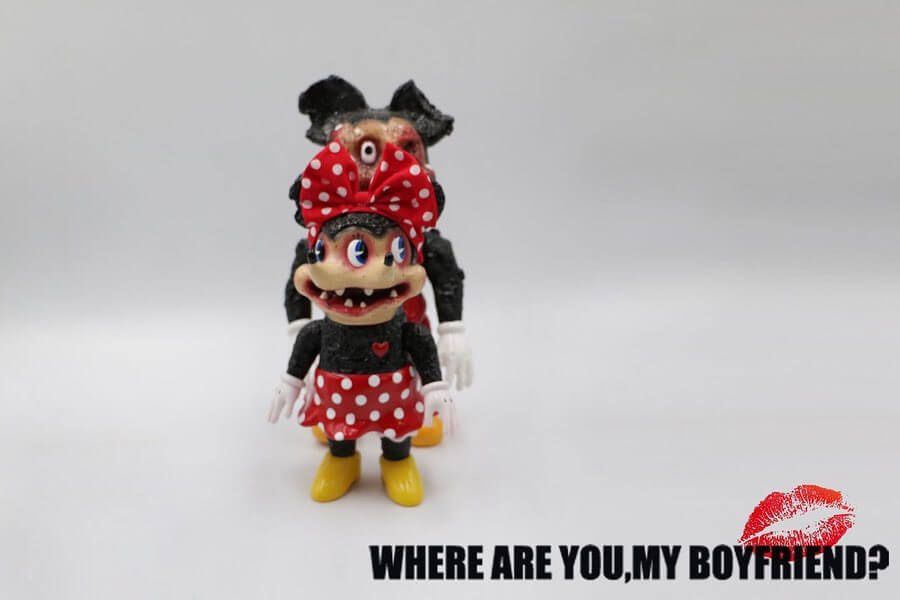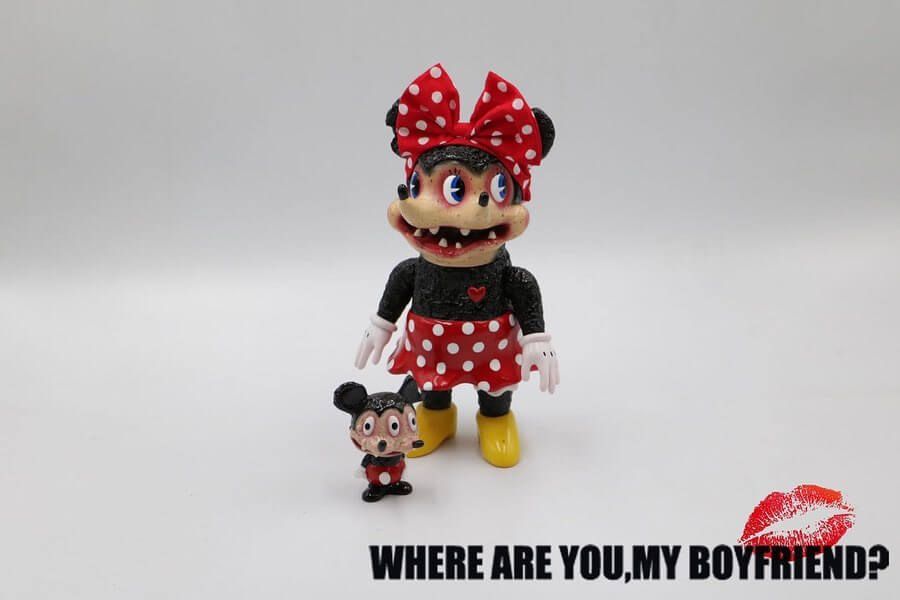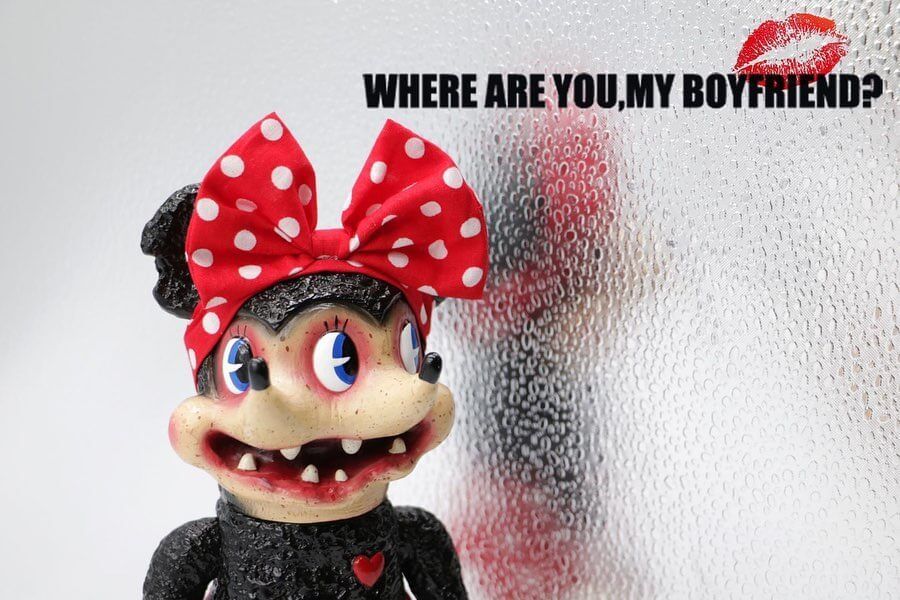 Limited edition of 30. Measure about 20 high. Priced at 250 USD each plus shipping.
Sales via lottery. To enter email [email protected] with:
Subject: DIEMOUSE GRIL
Name:
Phone:
Address:
Zip code:
Instagram ID:
Follow Diemouse on Instagram.