No plans for lunch? No worries, El Rojo and Simian Cheese got your back. Udon Master is being served in the Cheese Shop!
Designed and sculpted by @therojotoy. Each is cast in temperature color change hard resin (black to noodle) and stands at just about 2 inches tall. Get you Udon Game on point with these Keshi inspired figures.
Each Master will come in his own fast food container designed by @worst_toy_ever_design.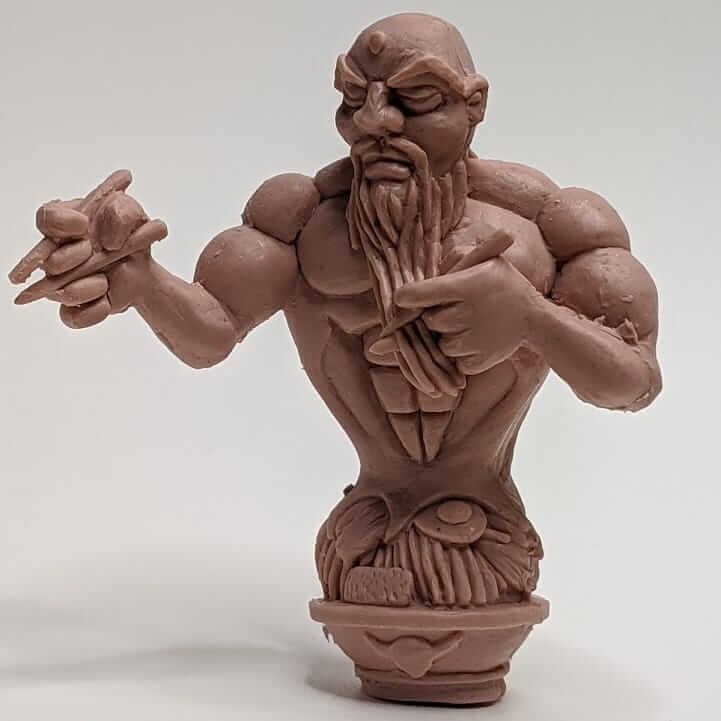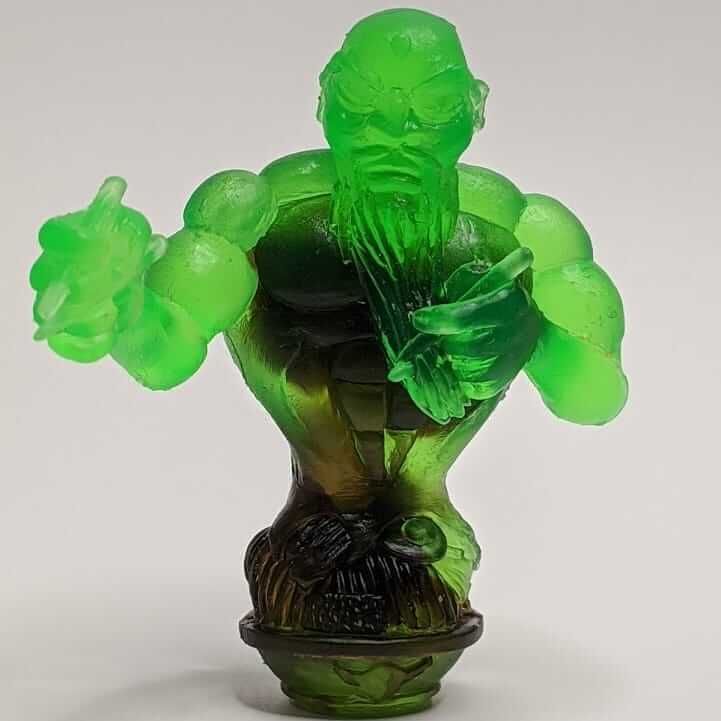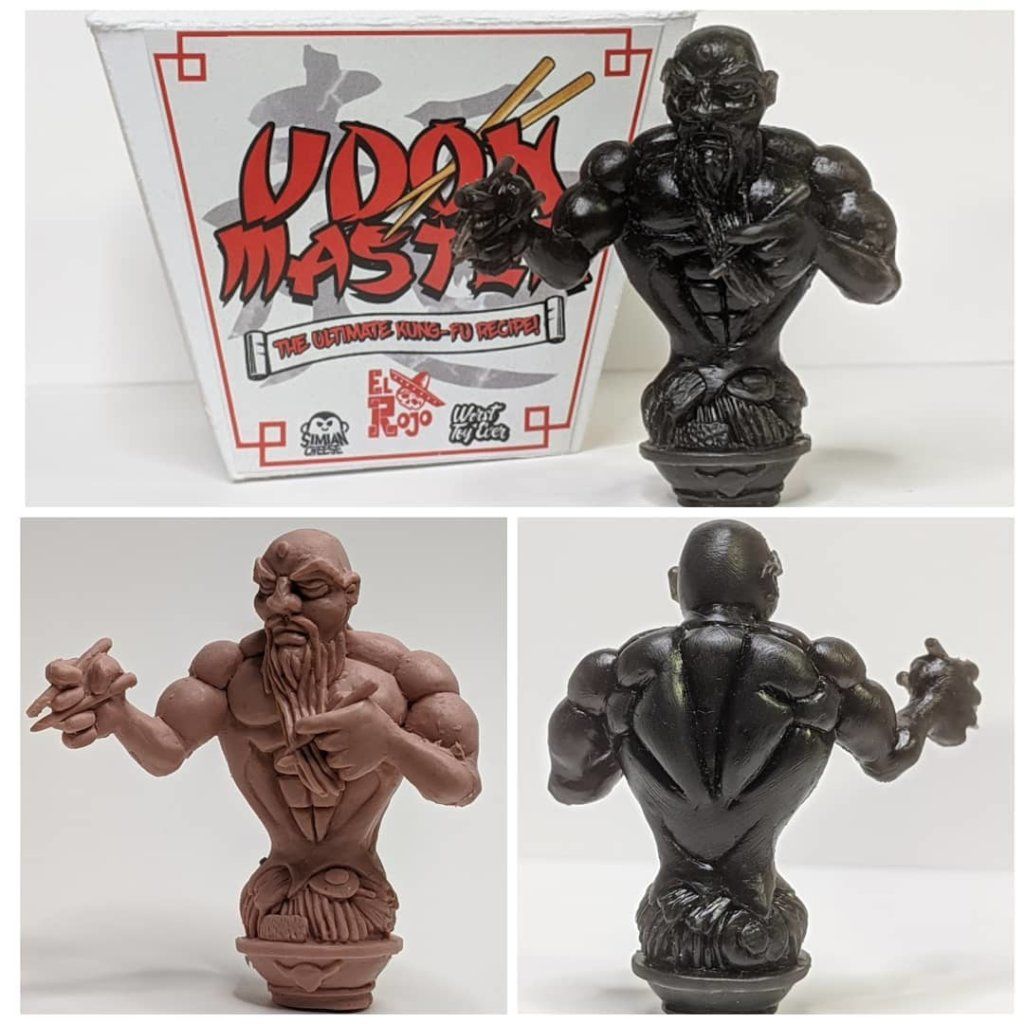 Get served at simiancheese.com!
Simian Cheese on Instagram.
El Rojo on Instagram.