Here we go! Next artist to put their mark on Nicky Davis x Martian Toys vinyl "Dead Bear" is the one and only Jermaine Rogers. We've had the hint on previous releases of Dead Bear on the box art, but today  Martian Toys has given us the pleaseue to see it in its full glory.
Dero Delusion" is a hybrid beast crossing Jermaine Rogers' Iconic Dero Bear character with fellow Houston based artist, Nicky Davis' Dead Bear. Jermaine's is the last in the artist-based Dead Bear series which includes Nicky Davis, Jon Paul Kaiser , Andrea Kang and JC Rivera.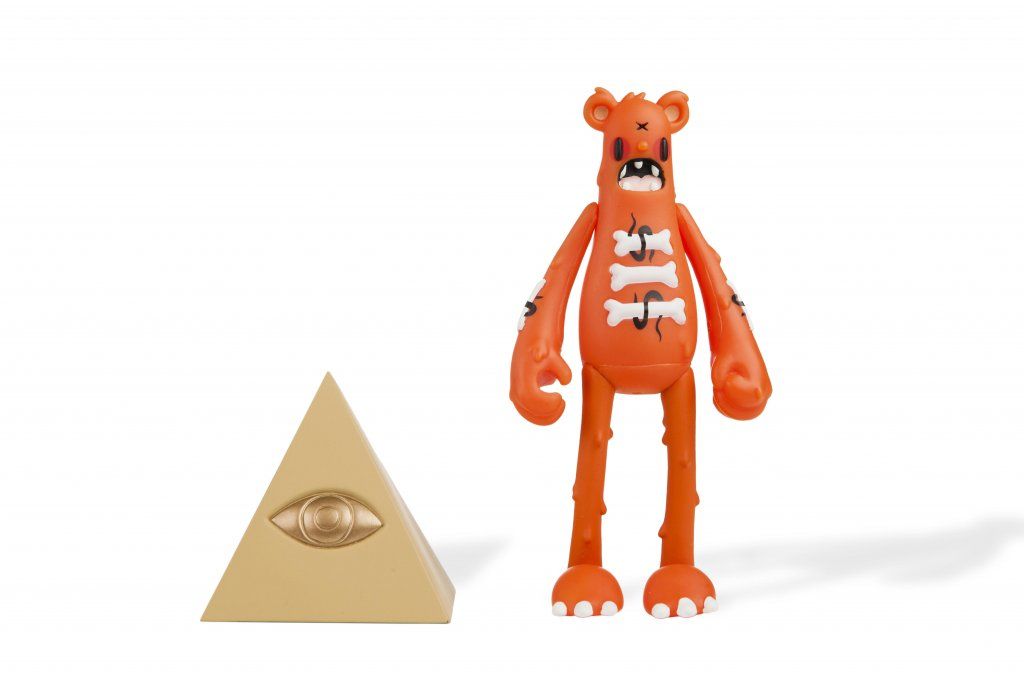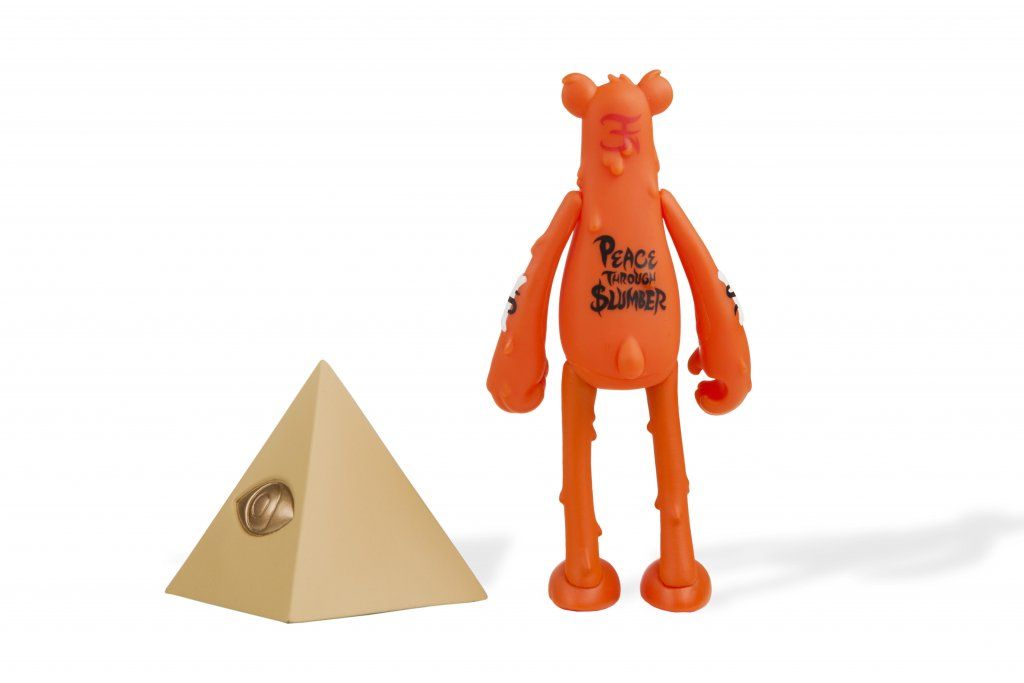 Dero Delusion include Jermaine's "Eye of Providence!" Pyramid Accessory – a collector item in its own right. This set is limited edition of 150 worldwide and is $60.
For the release, you will be able to choose any 3 Dead Bears for $140 (save $40) or all 6 Dead Bears $249 (save over $100!)
Jermaine Rogers' Dead Bear variant Friday at 3pm Eastern (noon Pacific / 8PM GMT) on 
MartianToys.com