Who's ready for Kasing Lung's mini-series? Standing at 14cm Kasing has shown off a couple of figures from the series at Wrong Gallery for his "Room 237" solo show. From what we gather, the series is based on Kasing's take on the Shining which includes those seriously scary twins. The series is based on Kasing's love of sci-fi or horror films,  especially Shining and 2001 A Space Odyssey.
Not much more is know just yet, but the good news is Kasing did say he will inform us in the next coming days! Stay tuned.
While we have your attention, why not check out Kasing Lung's ROOM 237 Exhibition 2018 at Wrong Gallery Taipei 靠邊走藝術空間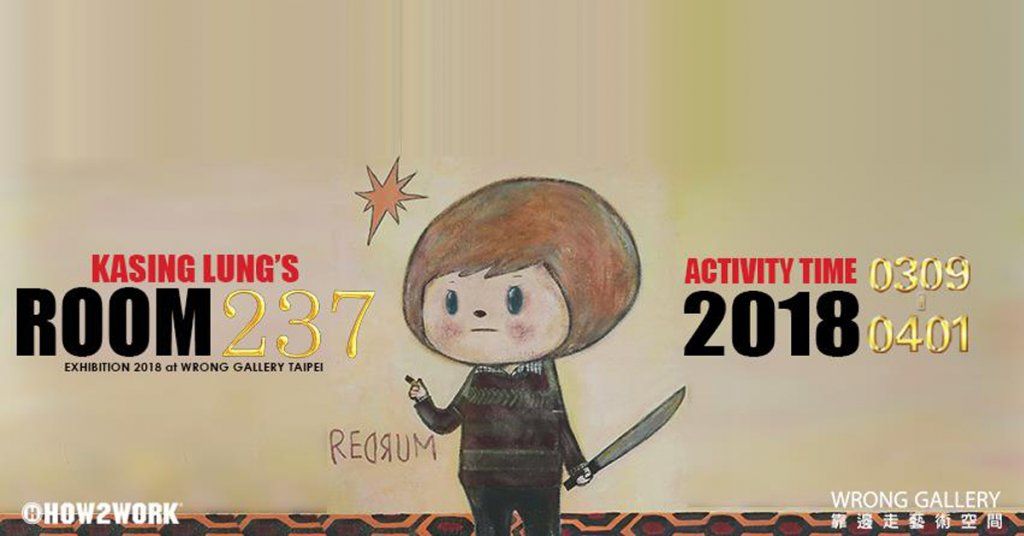 If you want to get your Designer Toy news first, you should look to download our new TTC Mobile App. Designer Toy news direct to your smartphone. No dealing with social media algorithms.
You can find Kasing Lung via Facebook  and Instagram.