That beautiful talented bastard Paul Devine AKA Wire Wolf has pulled off another mint release! We've always wonder what the fetus of Cthulhu would look like, and Paul did just that. Obviously a lot more cute then a fully fledged Cthulhu. You know you want to get your dirty mitts on this Cthulhu Fetus, well Paul has granted your wishes and with options too!
"This little monster cast he will be cast in a translucent skin so will look even more realistic (hopefully) then will be hand painted and sealed"
Cthulhu fledgling £15 preorder.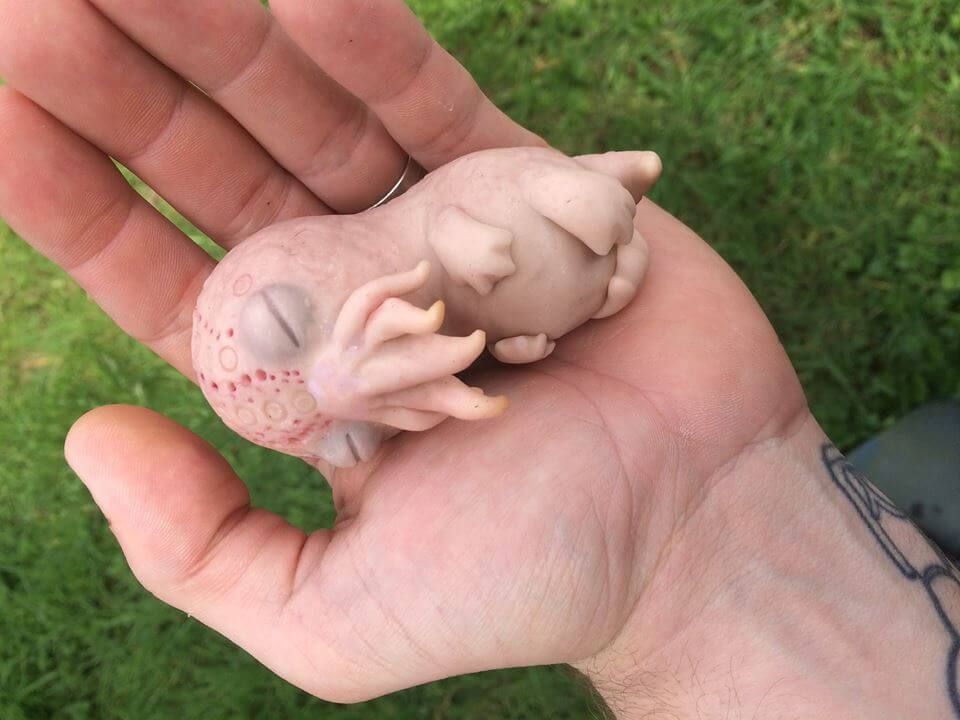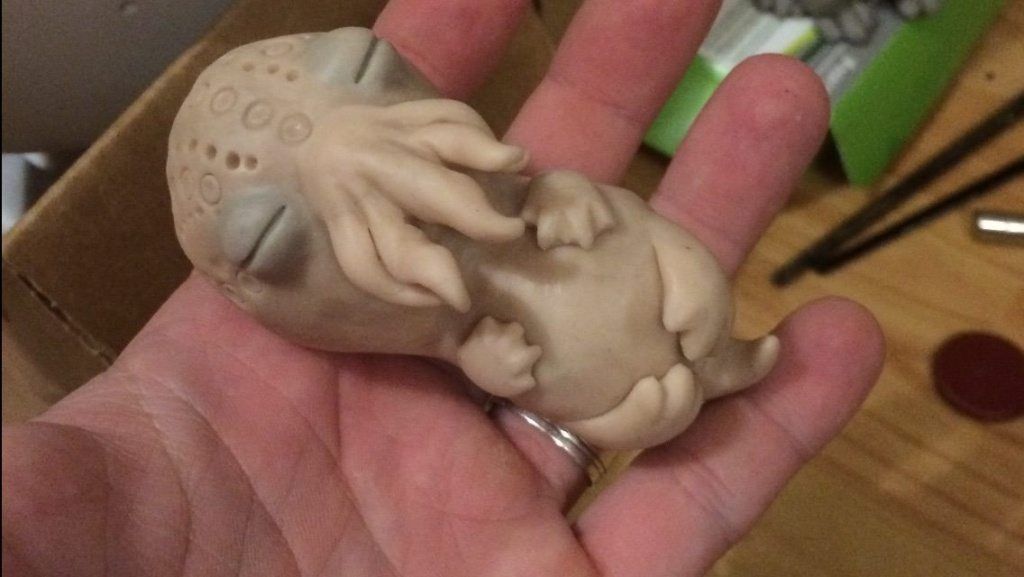 On its own £35
Wet specimen £50
Nest in jar £50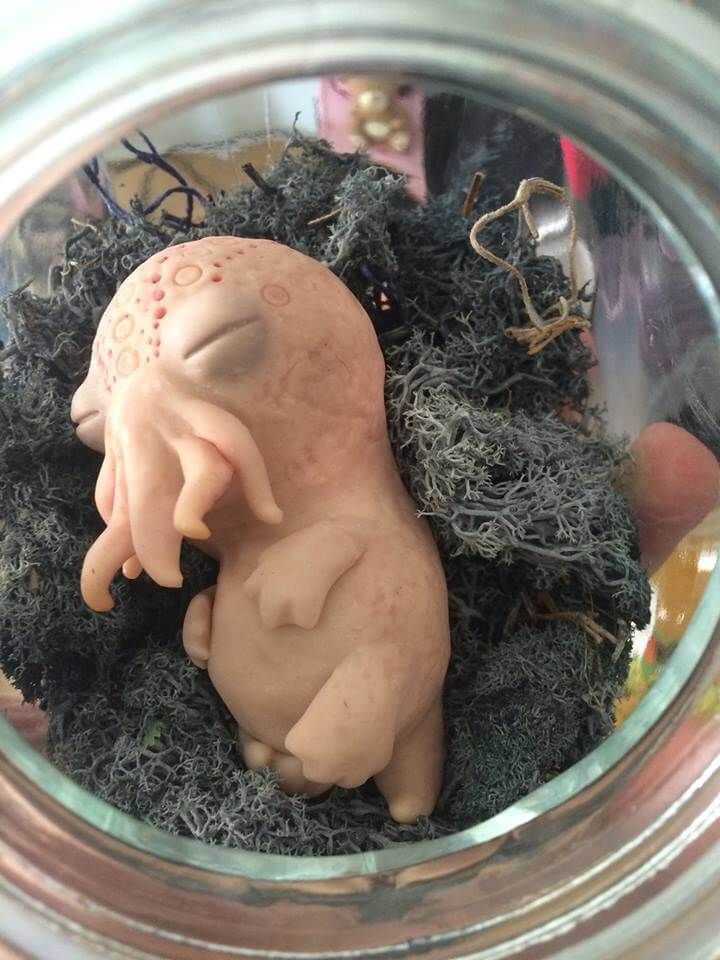 The little chap is up for pre-order via Wire Wolf Facebook page HERE.
You can contact Wire Wolf  ( Paul Devine ) via Instagram and Facebook.