Jon-Paul Kaiser strikes again! Forget Frankenstein here's Control Nibble & Root. Originally by PlayHouse x COARSE, the notorious JPK adds his spin on the pair giving them a different light. Fine lines, shadows and tattoos all rolled into one. this time around, JPK has stepped it up by incorporating cables and sculpt to add that extra depth and overall look for the pair! Look beyond the tattoos, JPK reminds everyone why he's still regarded as one of the top artists from the UK with those fine lines, texture and the use of shadows. Prime example veins around Root's eyes! Who would've thought about this idea? Oh, JPK did…
Control. He tweaks at his creation, chasing perfection. The cables and connectors from past trials hang limp. Rusted and useless. If he can control his food, he can take control of his life.- JPK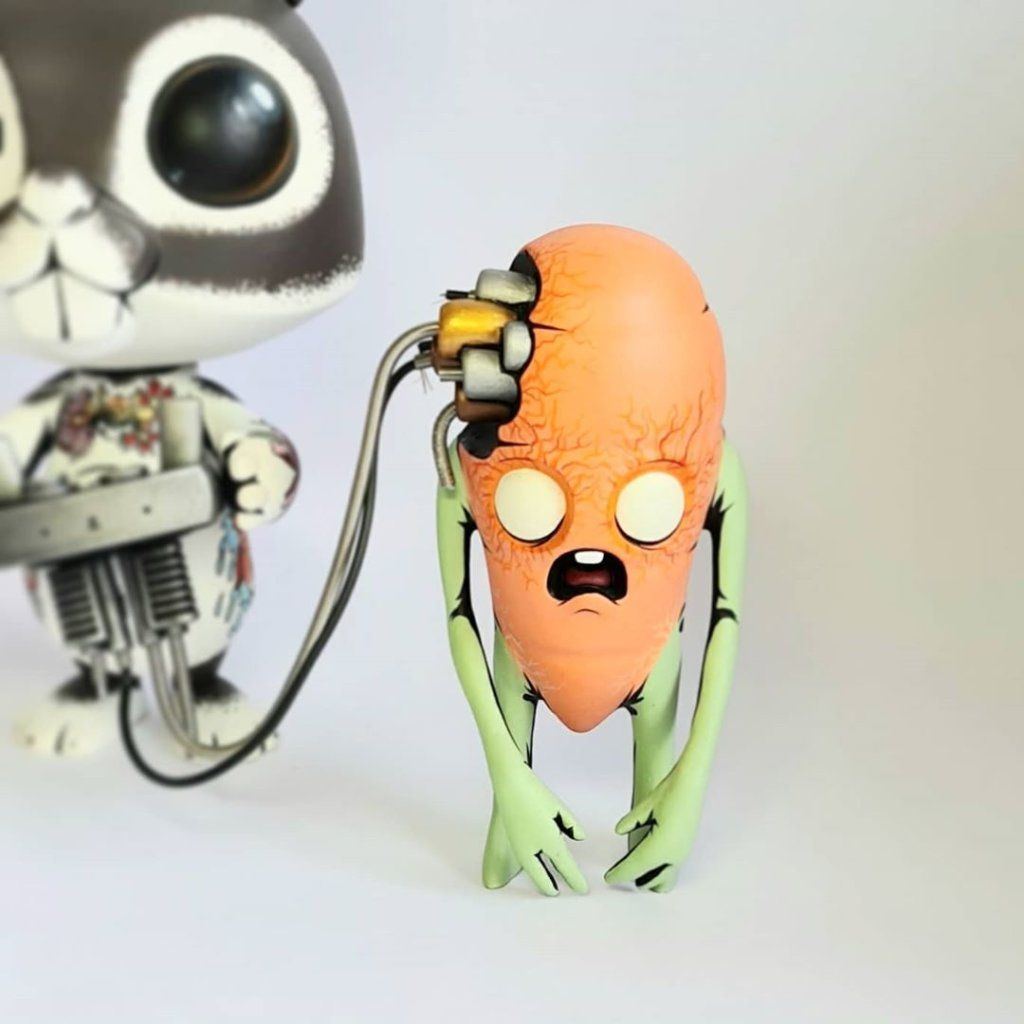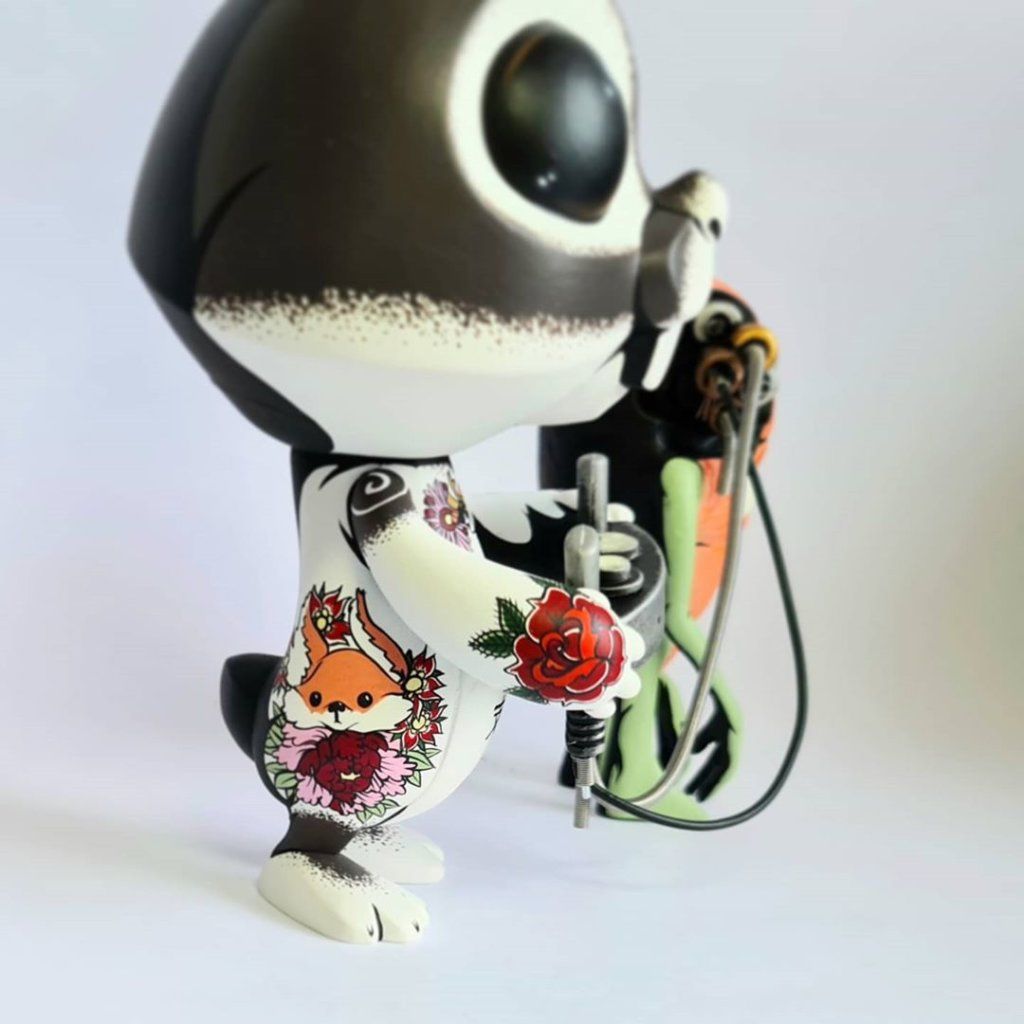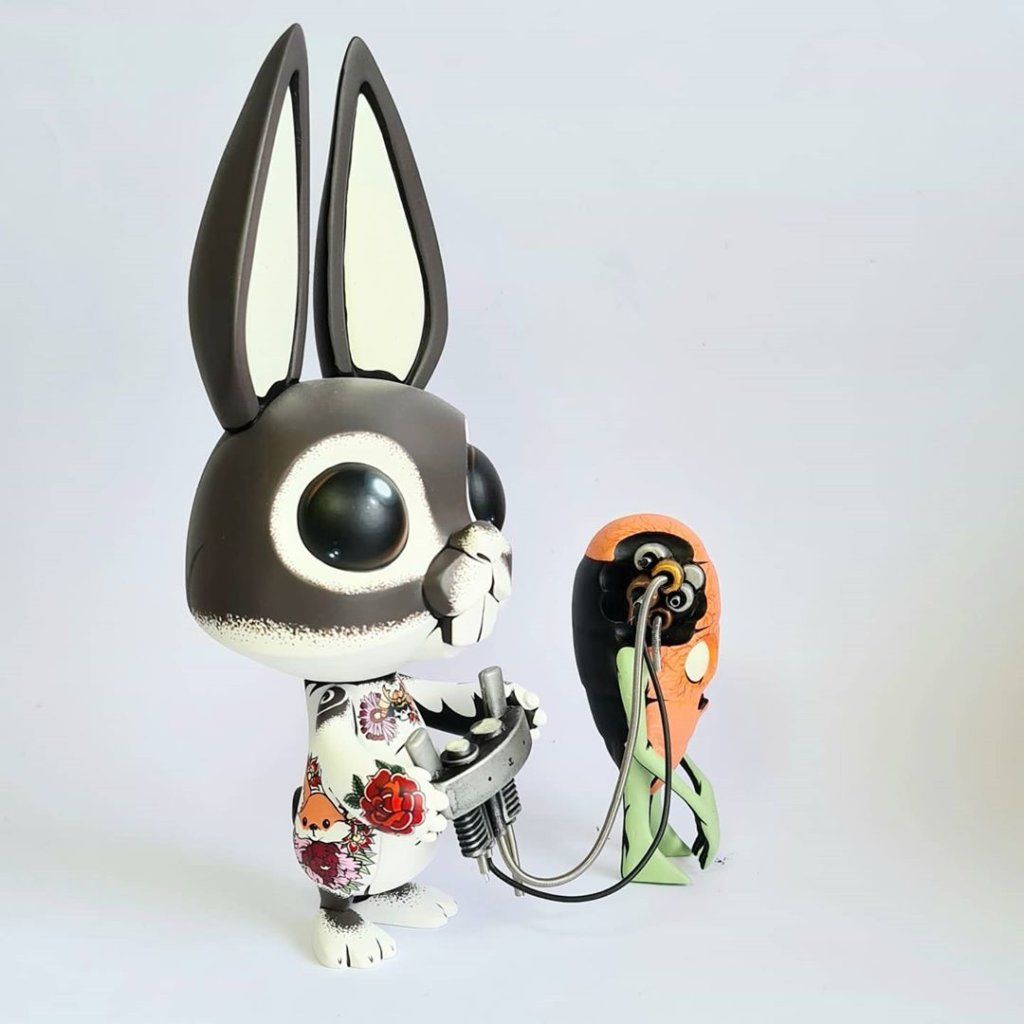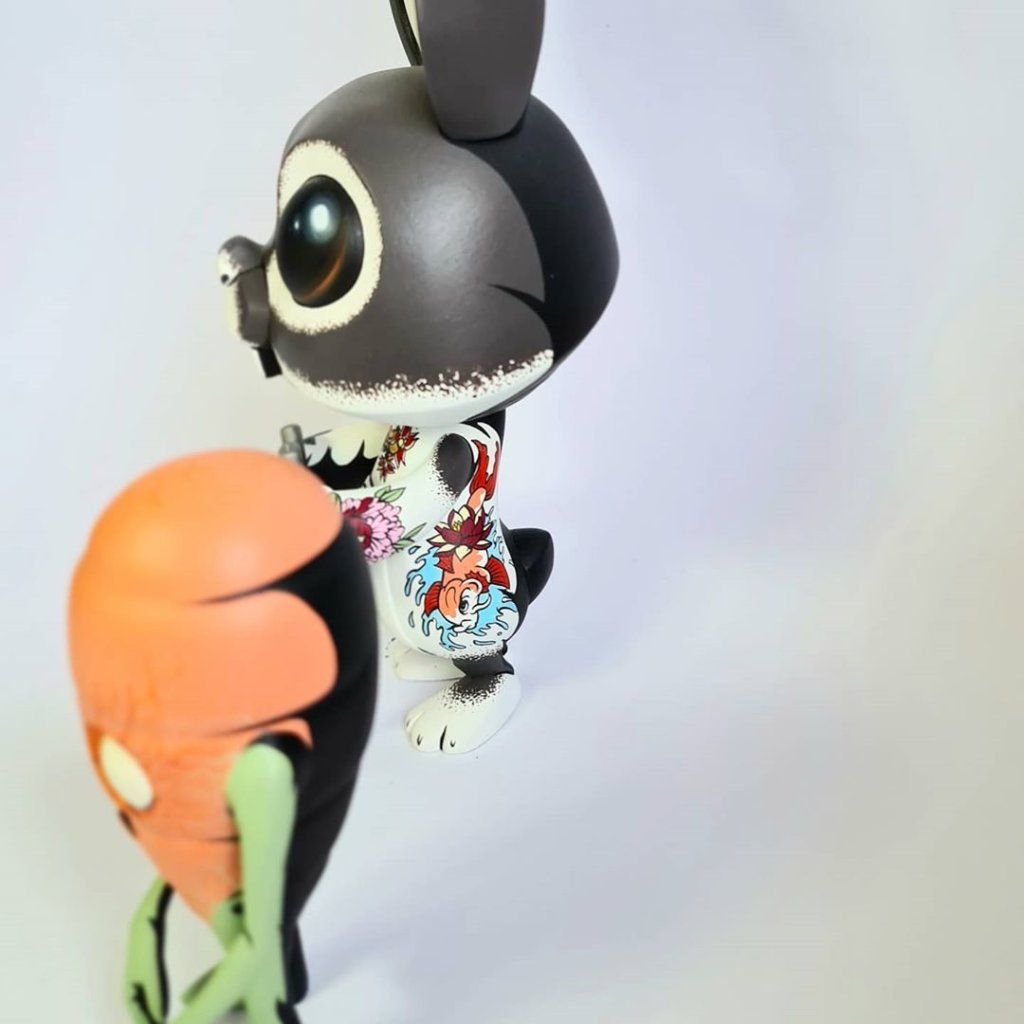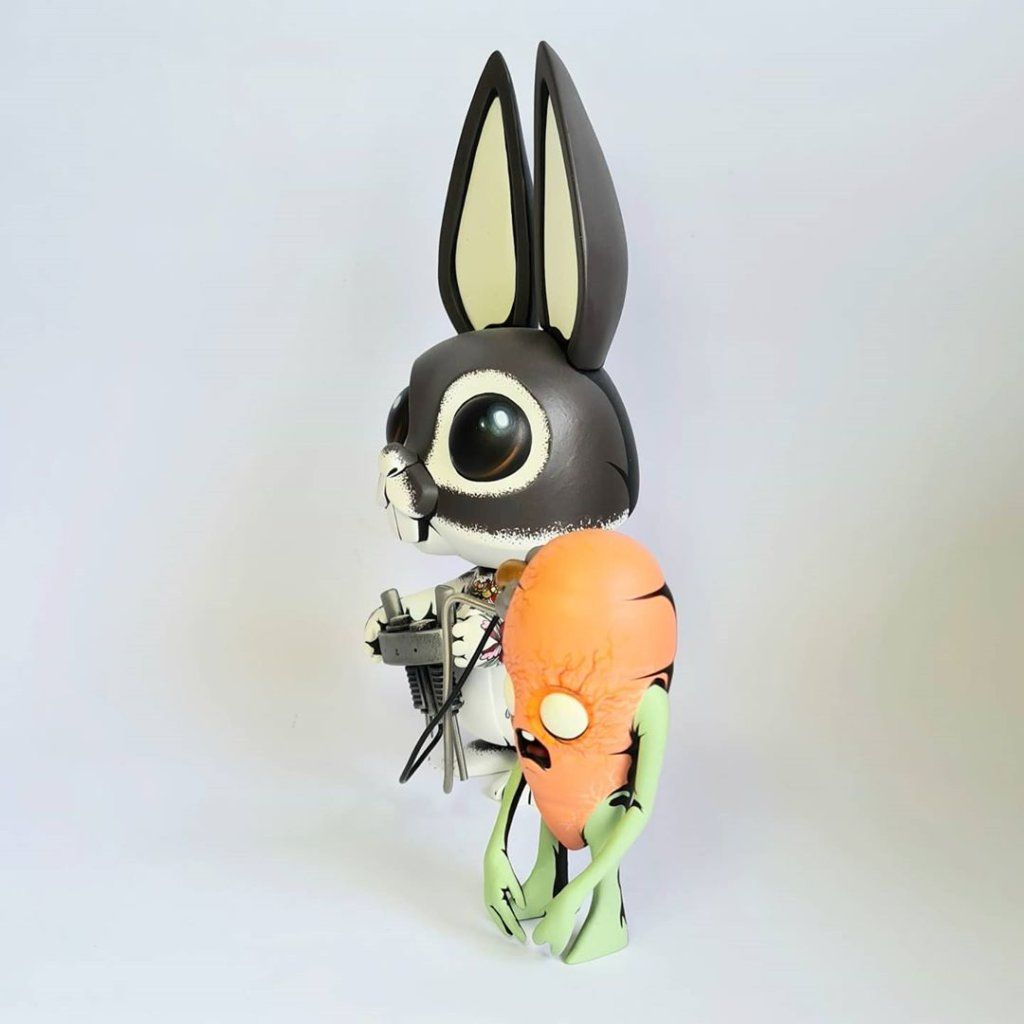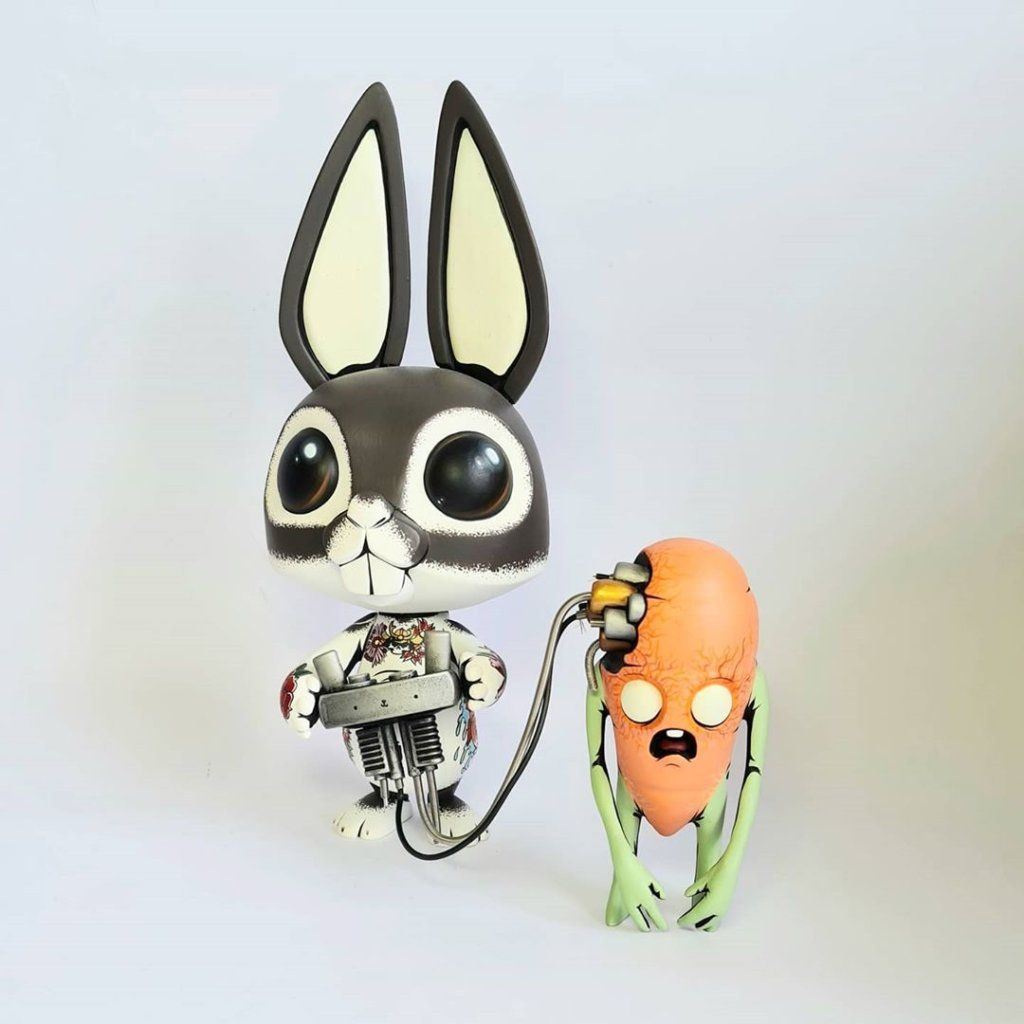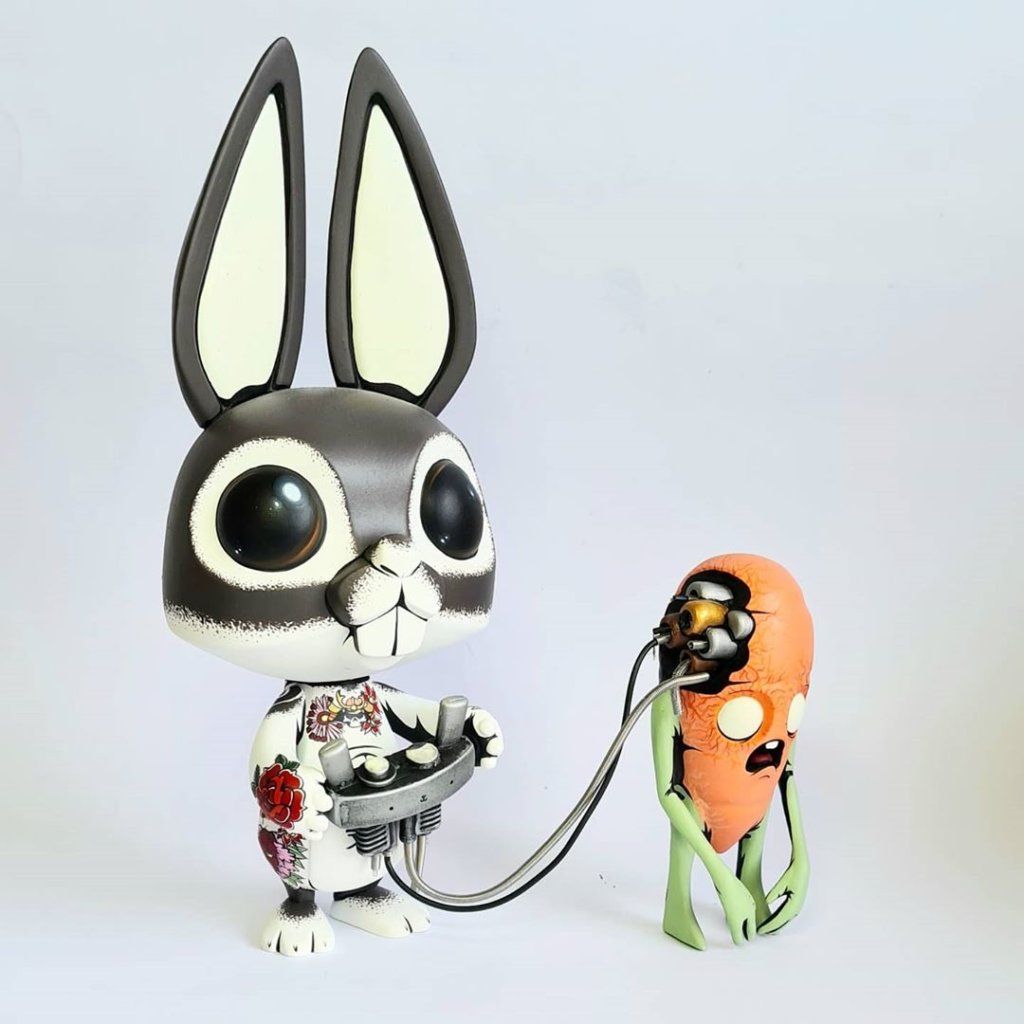 Hand-painted custom set using the Nibble & Root set from PlayHouse x COARSE as the base. This is a private commission and is not for sale.
Looking for a commission from JPK yourself? He's just opened up 1 of his spots on his list! message on his Instagram HERE or Facebook HERE to get onto his commission list.
Find JPK on Instagram and Facebook.
You can get your daily Designer Toy fix from our TTC Mobile App. It's free too! FREE! Download on the iPhone or Android smartphones. Search for "The Toy Chronicle" and all your Designer Toy wishes will come true! Pretty much.
Did we fail to mention IT's FREE.