In the words of Mariah Carey "All I Want for Christmas Is You "! That' what we sang when we saw Fluffy House release Cloudy Rainbow Style – Winter Snow LIMITED Edition. Both Mr Clould and Miss Rainbow suited and booted for the festive season, here you go another reason to be jolly. Thank you in advance for TTC Christmas present 🙂
Snowy winter is the season for feeling comfortably warm.
The weather is getting chilly recently. Although the cold does not bother Ordinary Bear, he is worried about Mr. White Cloud and Miss Rainbow who do not have enough thick clothes to wear. As a caring bear with warm personality, he knitted a set of lovely snowman sweater and scarf for them as Christmas present! This must be the most heart-warming gift from a true friend!
This winter, Mr. White Cloud and Miss Rainbow in Winter Snow Style is going to fill your heart with warmth!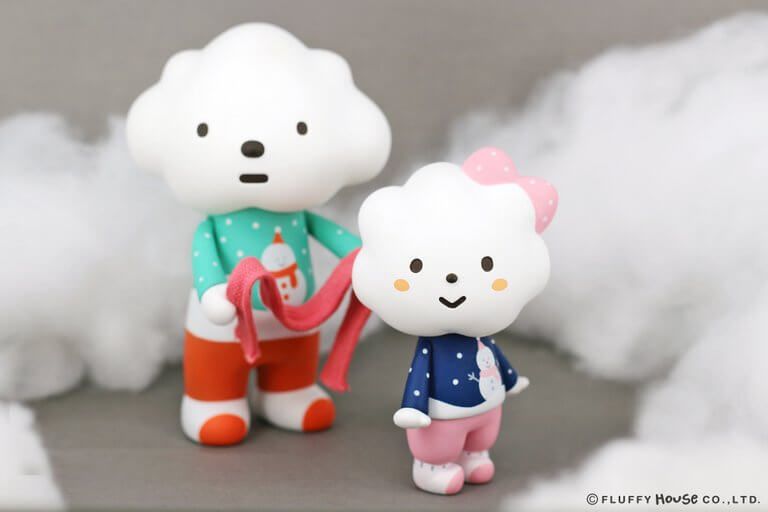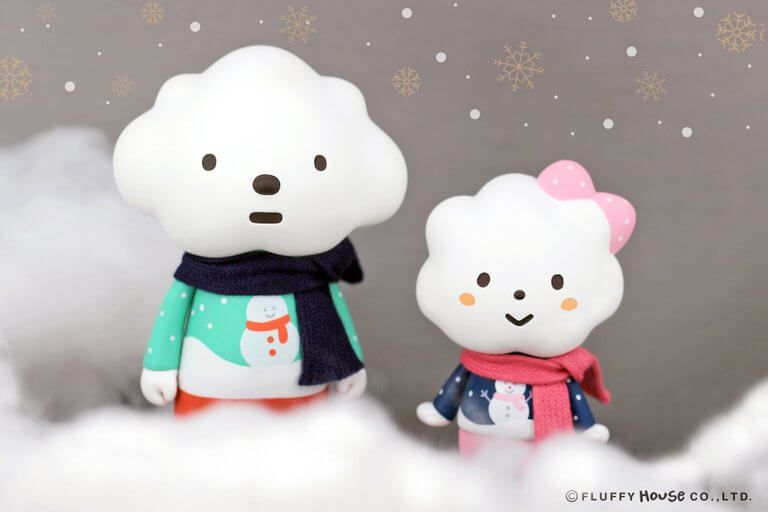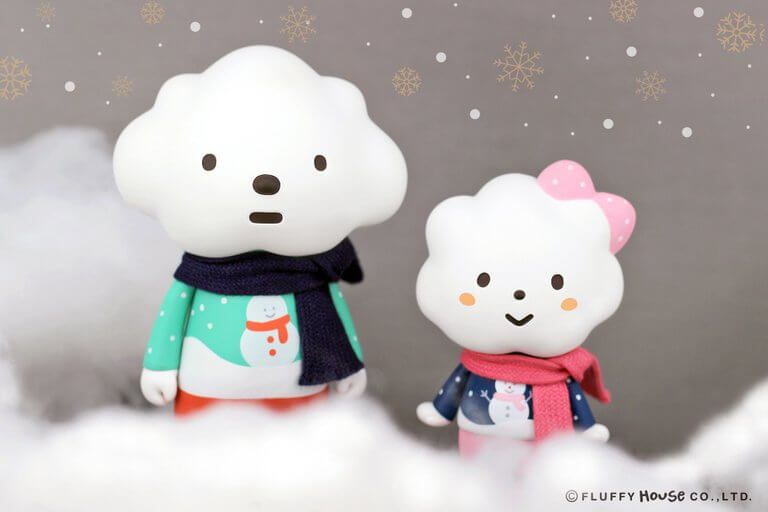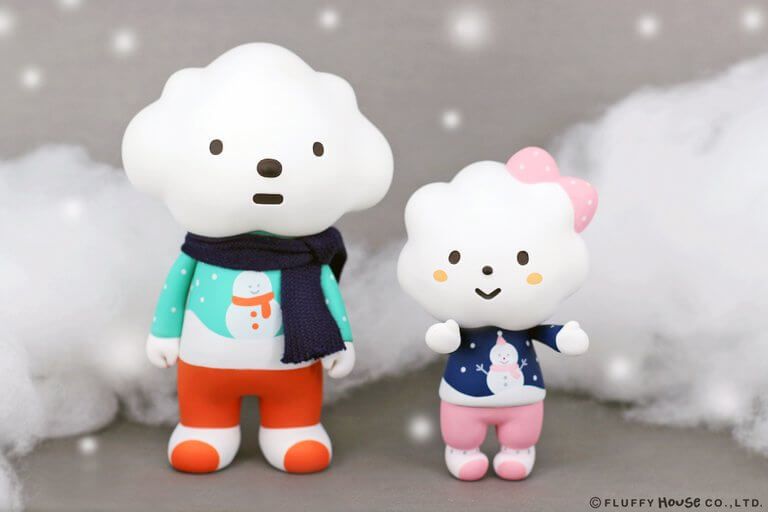 *Limited 700 sets worldwide
Material: Vinyl
Size:
Mr. White Cloud 5 inch
Miss Rainbow 4 inch
*Each set contains two figures with two scarfs
*With movable head, arms and wrists
WHEN: NOW ( ships Late Nov 2017)
WHERE: http://fluffyhouse.bigcartel.com/
Price: $76 USD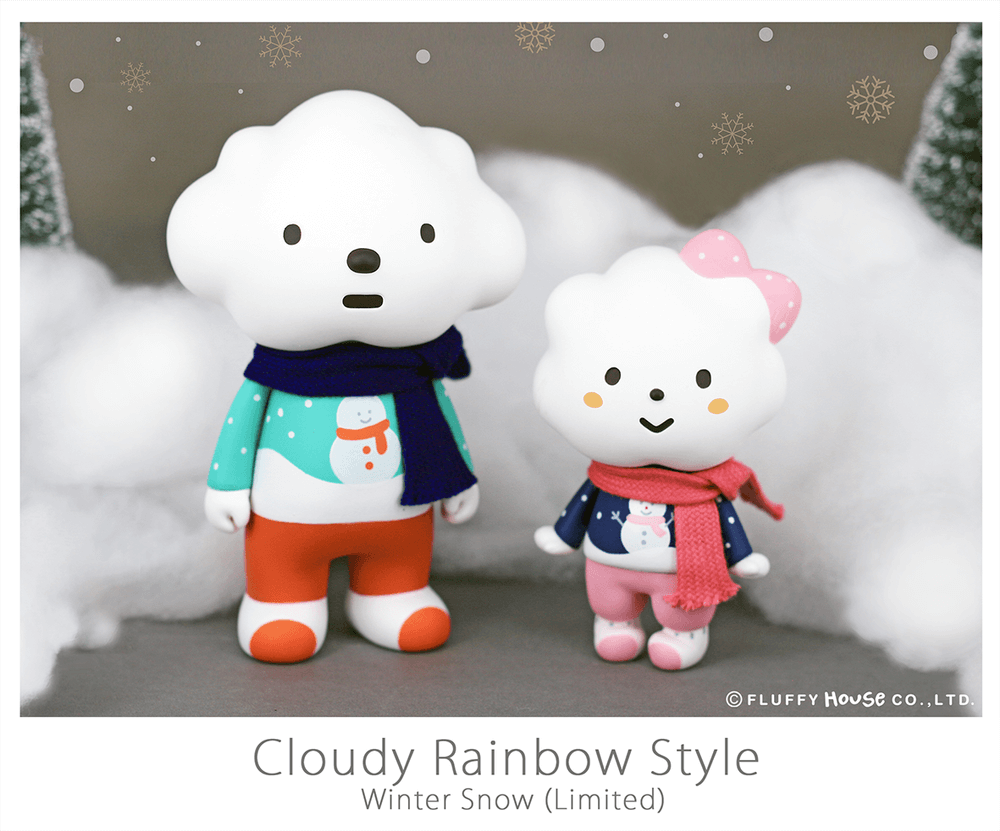 Before you leave us and spend your money at http://fluffyhouse.com/shop.php check out below 🙂
Free goodies for all you mobile users, yes FREE everyone loves FREEBIES.
Fluffy House has two cute apps. The first one is a camera app and another is a puzzle game which sometimes they offer discount codes when completing certain targets for their vinyl toys.
Fluffy Coffee
Download Fluffy Coffee for FREE HERE.
iOS Photo App "Fluffy Photo" has released!
Download it for free and Mr. White Cloud and friends are now ready to fill your photos with cuteness and joy.
Add Mr Cloud and co in all your photos like we have. 
Smile for everyone! Download it HERE for FREE.
If you want to get your Designer Toy news first, you should look to download our new TTC Mobile App. Designer Toy news direct to your smartphone. No dealing with social media algorithms.
Find Fluffy House via http://fluffyhouse.com/ , Facebook , Instagram and Twitter.