Last month we were all doing the Care Bears countdown for Care Bears Tenderheart Bear figure by Tara McPherson x Kidrobot last month HERE. With NYCC 2017 last weekend over for the year, the Kidrobot PINK exclusive was revealed. TODAY Kidrobot has announced the online release of the PINK exclusive.
Like we said before, It's great to see Kidrobot using the American Greetings Care Bears licence and calling upon the great Tara McPherson to add her spin on a Care Bear, let along Care Bear allowing so much change to a Care Bears. It's going to be interesting to see which other artists will be on Kidrobot's roster for a Care Bear.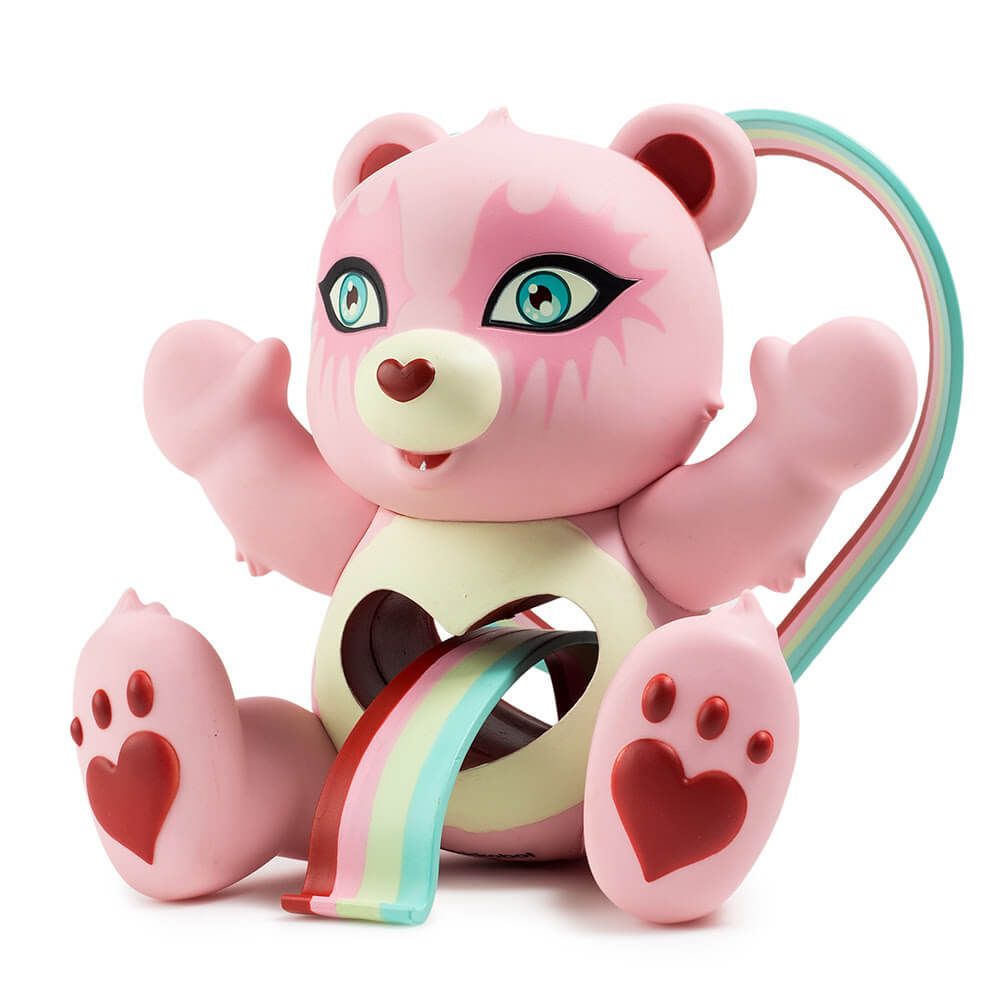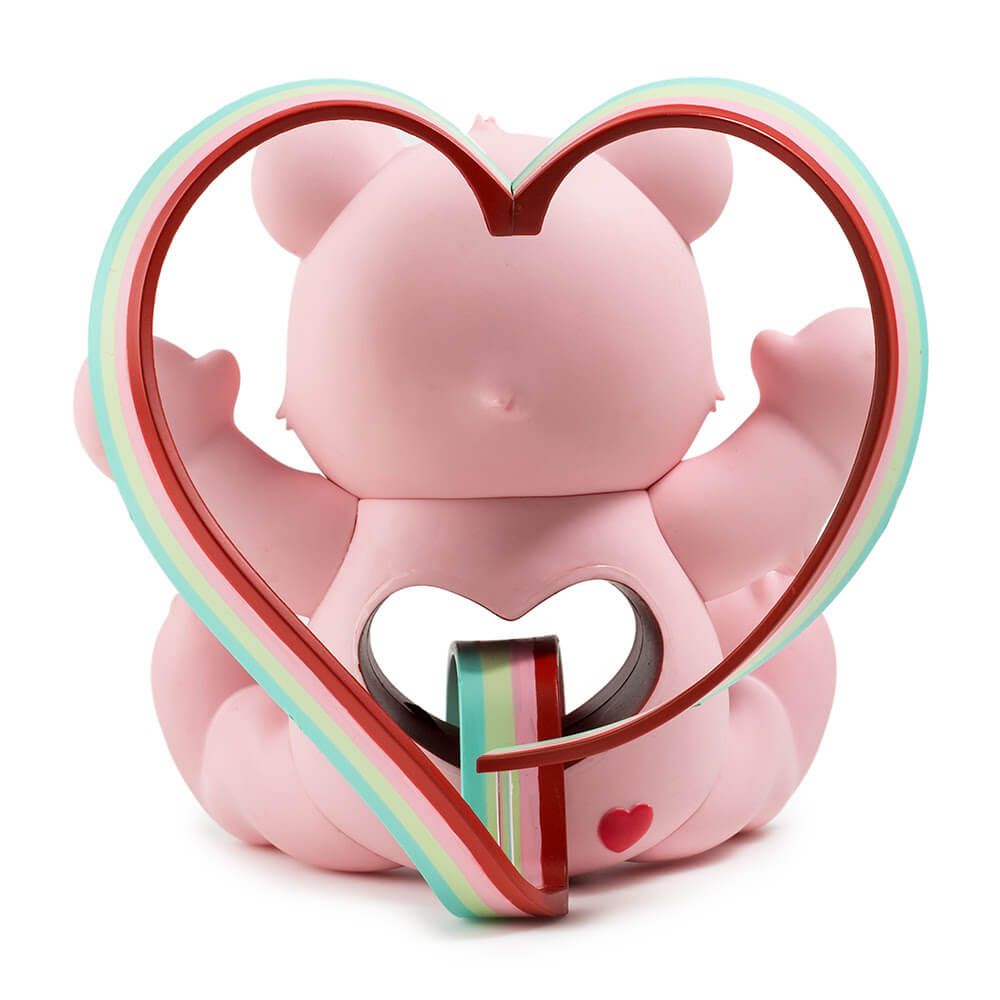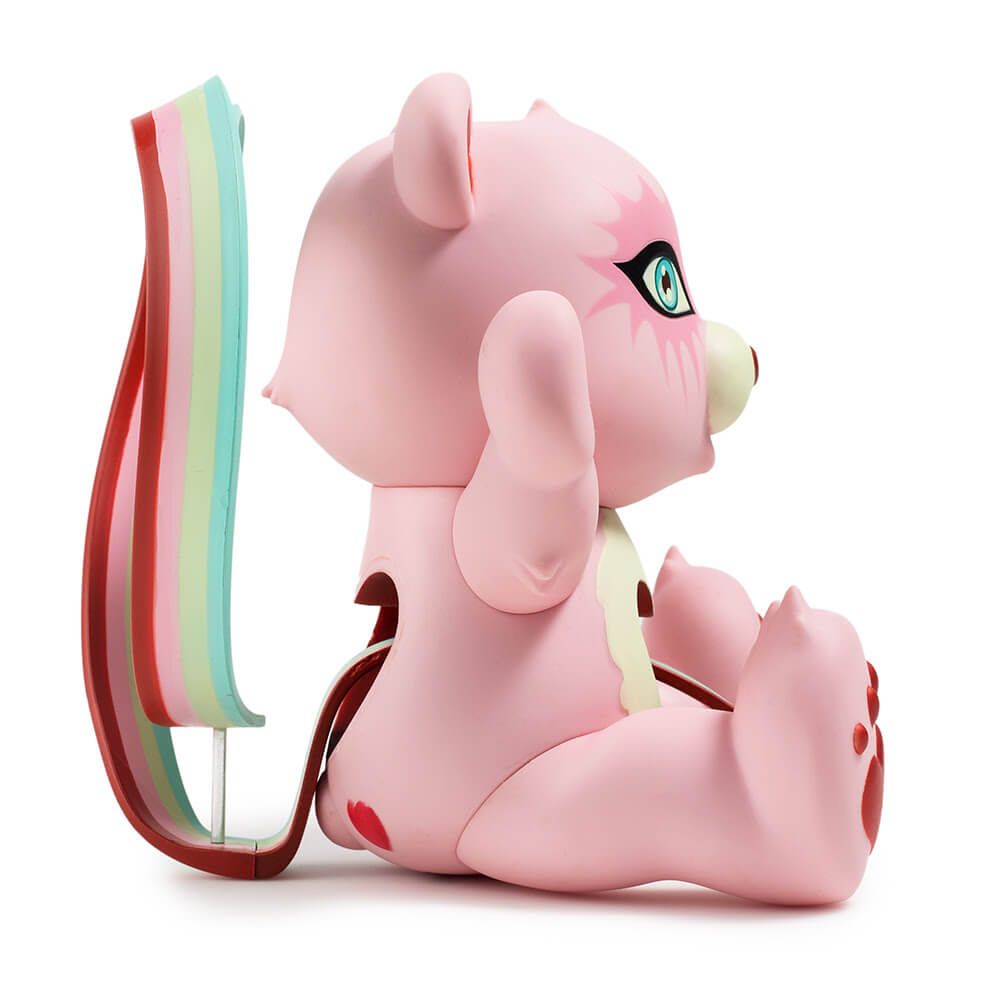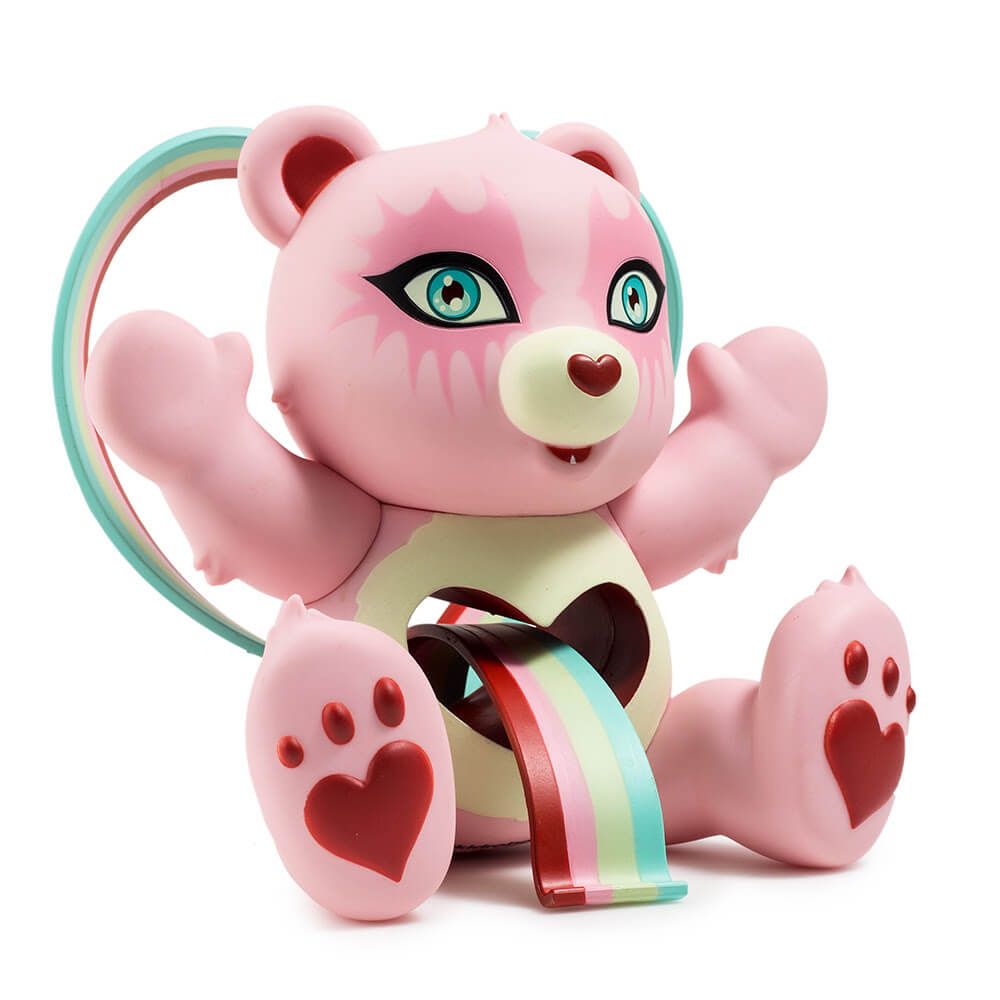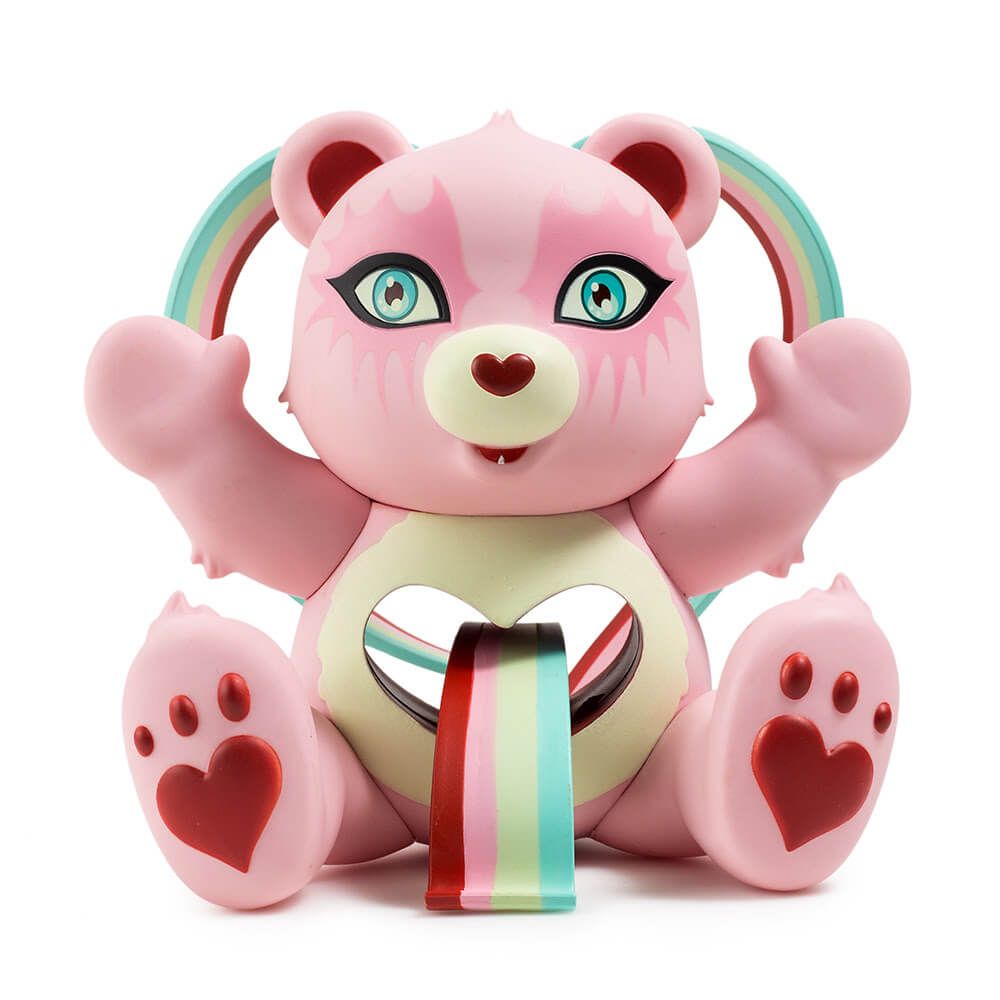 Who's ready for the Care Bear Stare from the commander of Care-A-Lot himself? Kidrobot and American Greetings are tickled pink to premiere an all-new take on the classic Care Bears of yore with an all-new medium figure series featuring original artwork by female artists. Tara McPherson lends her signature style to the leader of the Kingdom of Caring who's out to prove that care isn't just a 4 letter word. Coming with a cut out heart and an interactive heart-shaped rainbow ribbon, this piece is ready to add extra love to your collection – Kidrobot
So much better than the vectors that were leaked. Impressive sculpt Kidrobot has done with the vinyl toy. Hopefully, this will make Care Bear collectors and Tara fans interlock within the designer toy scene. Its great to have Tara back designing vinyl again.
This unique designer art figure comes in two collectable colours, a blue colourway and a limited edition Kidrobot.com exclusive pink colourway limited to 250 pieces worldwide NOW at https://www.kidrobot.com/
https://www.kidrobot.com/ for further info.
Support your local vinyl retailer.
A few of our sponsors have Scared Silly Dunny Series on pre-order
https://www.myplasticheart.com/
https://www.tenacioustoys.com/ Use code:
WELOVEGARY will get you $10 off orders over $50
WELOVEANDY will get you $15 off orders over $75
WELOVETTC will get you $20 off orders over $100
https://www.collectanddisplay.com Use code: THETOYCHRONICLE5 for 5% off your order!