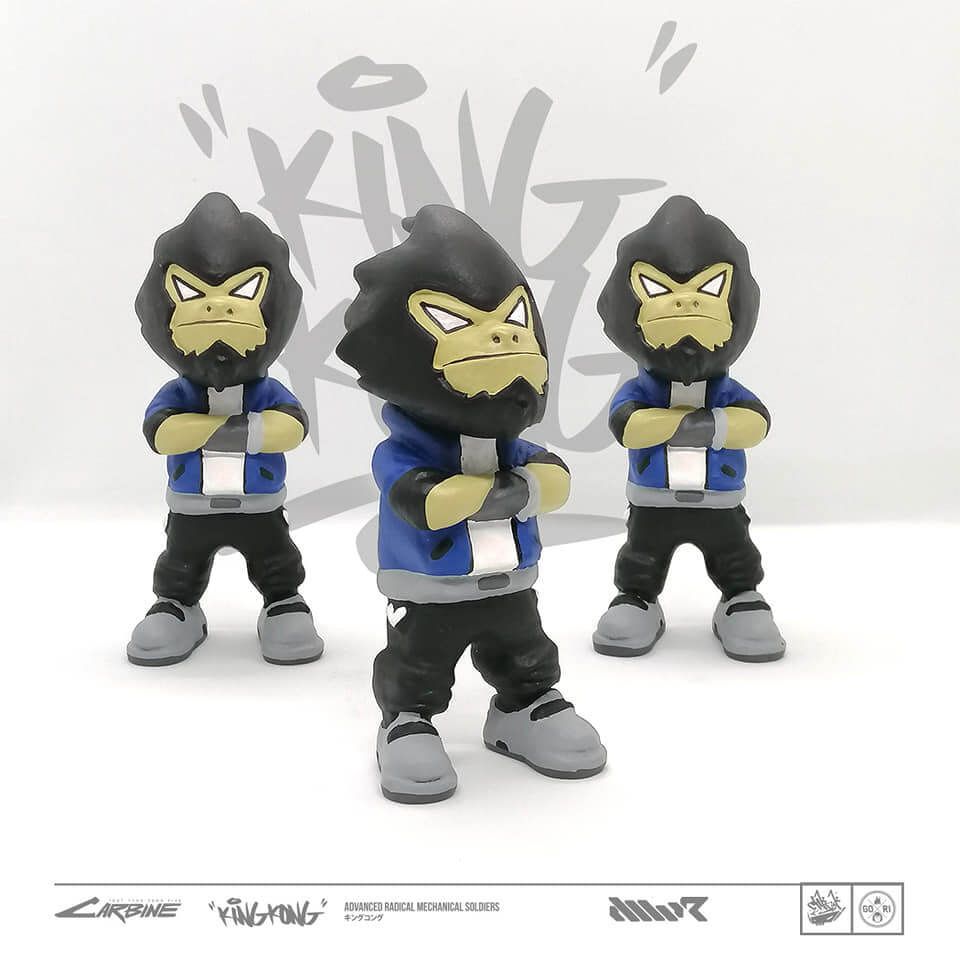 Has King Kong ever looked so menacingly cool before? Doubt it, and he was hanging from the Empire State Building at one stage! The new CARBINE KINGKONG collab between Chk Dsk x Gori is now available!
This 4inch CARBINE KINGKONG figure is available for purchase by emailing Chk Dsk at [email protected]. This new CARBINE KINGKONG features the first edition body of Carbine and hand sculpt gorilla head by Gori! Each priced at $60 + shipping. Go drop Chk an email today!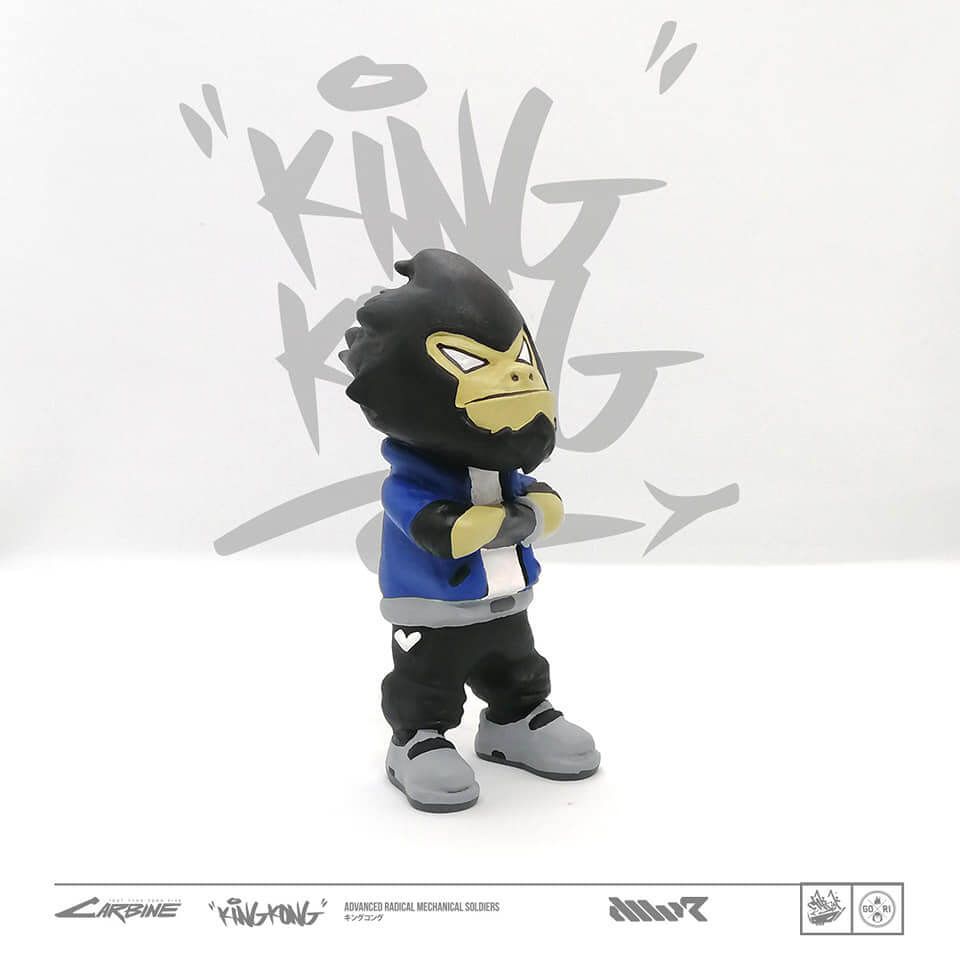 ---
Chk Dsk Social Media
Facebook: https://www.facebook.com/chkdskofficial
Instagram: https://www.facebook.com/chkdskofficial
---
Gori Social Media
Instagram: https://www.instagram.com/gorizona/
If you want to support The Toy Chronicle, we have a number of options available to you. We have started to stock a wide range of releases that we think you will enjoy. Ranging from production pieces from Superplastic, Unbox Industries & POP MART, to original pieces from our favourite artists. Purchasing one of our pins also really help. A quick, cheap way to also support the TTC is by making a small donation. These can all be completed below through our online shop. We appreciate all the support! Thanks!
---