Today is the day all you Coarse fans and GID nuts can own the Cancan "Ignited" edition. Having seen Cancan in person the quality and silhouette is outstanding. Who would of thought vinyl could stand up the way that Cancan can. Anyway getting back to the release. Cancan Ignited was one of the toys debuted at the Coarse "Cold Ways"exhibition at Chicago's stalwart Rotofugi 
For those of you who haven't seen it you can check exclusive pics on our blog HERE, we even did a live walkthrough that you can check over at our Facebook page HERE, all thanks to our good friend Michael Walker.
So TODAY are will you be ready to F5!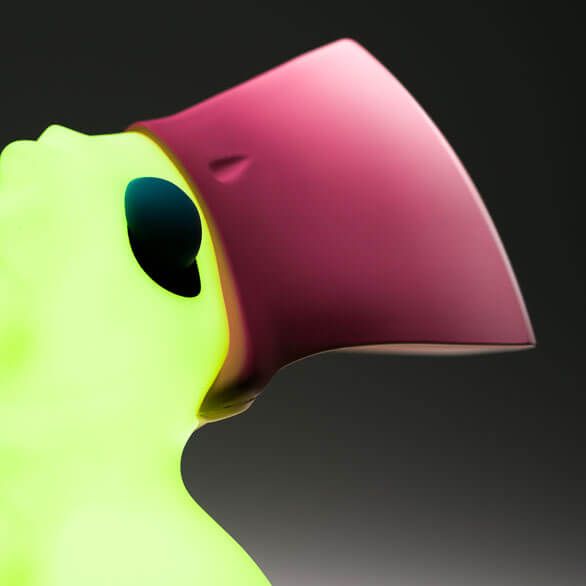 Standing almost 10'' tall, cancan – ignited comes in tones of tropical pink and glow-in-the-dark ivy. He will look out for you while you sleep, as his watchful eyes stay open and his talons remain clenched, ready to pounce at anything that gets in his way.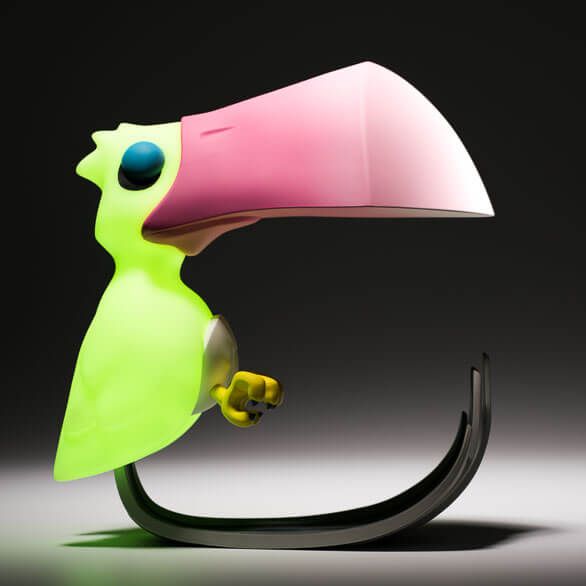 Initially presented as a concept sculpting at an exhibition earlier last year, cancan is now available as a unique vinyl figure. This toucan began in the coarse world as a question: how could we make a creature appear suspended in mid-air? The result is cancan, whose large body appears to magically float over his own tail.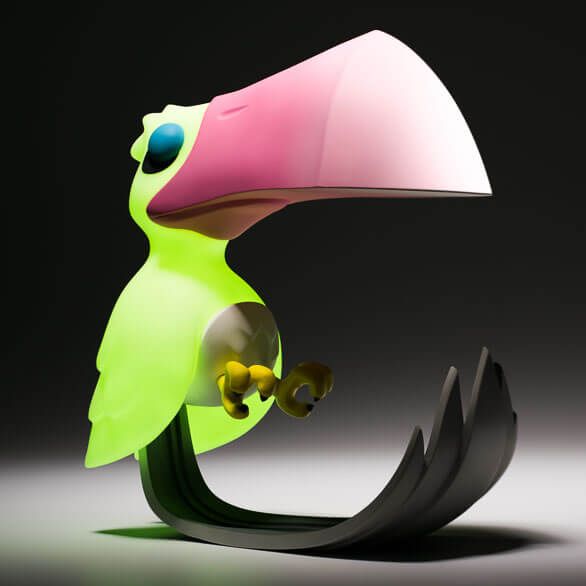 Cancan – ignited will fly safely to your door in a color-printed gift box and embedded in black sponge. If those long nights make him nostalgic for home, take him to the nearest garden and let him imagine he hears the voices of other cancans.
Enjoying Coarse stories behind every release is one pleasure we look forward to and Cancan story is doesn't miss its connection. The gradient colour on Cancan beak is another highlight that Coarse gets colour choices and finish spot on.
Monday, August 22, 2016
HK$ 1150
Price includes global shipping
Limited to 250 pcs
Available only at coarsehkg.com and rotofugi.com at the following times (all Monday, August 22):
08:59 am Los Angeles
11:59 am New York
05:59 pm Berlin
11:59 pm Hong Kong
You can use http://www.worldtimebuddy.com/ to convert the appropriate time.

(all info and photos lifted from http://www.coarselife.com/)