Independent art toy brand RED HOT STYLE are offering you guys the chance to own the all new colourway of one of their ultimate signature figures to date! The CANADIAN HAIRLESS in Cotton Candy colourway, YUM. No, we don't recommend you try and eat it. Not only the CANADIAN HAIRLESS, Red Hot Style has also cotton candied up the BLOBFISH. BLOBFISH still gets us with his lavish looks.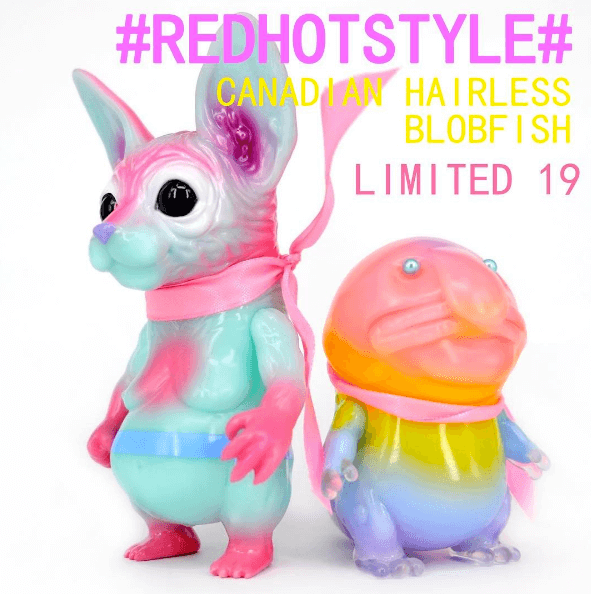 Hairless Cat as candy colour and blobfish as inside painting technology. Both of them as a set, limited edition of 19 sets, priced at $200
Enter the lottery draw from today to the end of February 28th Simply send an email to [email protected] to enter the lotto! Tell them The Toy Chronicle sent you 🙂 Goodluck.
Find Red hot Style via Instagram.