Carlos and Ernesto of the Beast Brothers is BACK and bring his skulls to STGCC 2017, It been a while since we've seen a release from The Beast Brothers and "Calaverita Corazones" is one release that STGCC attendees will be able to get hold of. Carlos returns to STGCC and now the question is can the Singaporeans handle more Mexican flair.
Carlos East will be in Singapore September 9 & 10 and also be taking part in the toys to art showcase 1000toys WeGo custom show at STGCC 2017 joining POWERCORE and 1000toys booth. Stay tuned for more releases, get that selfie stick ready because we have!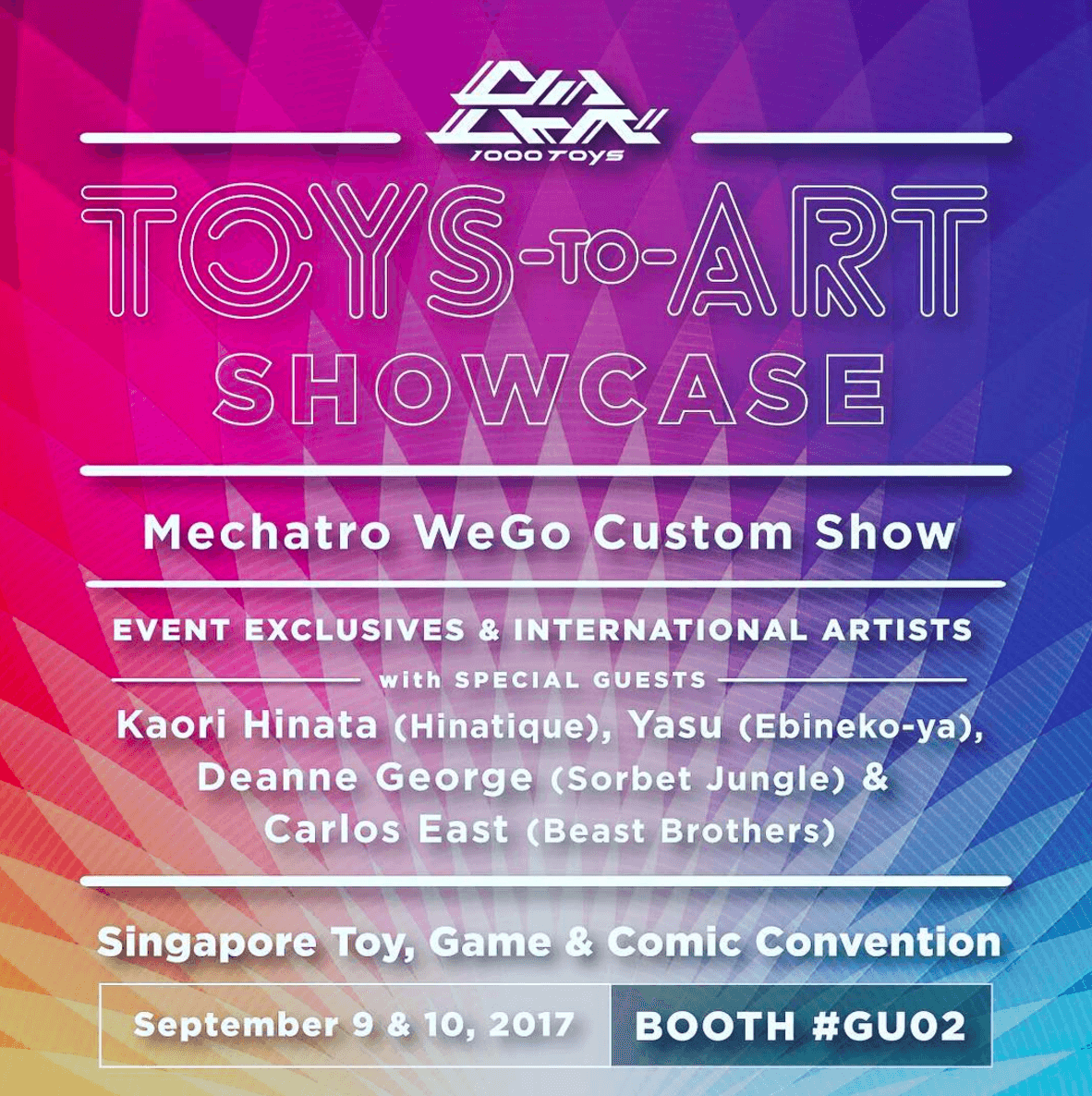 We hope Carlos will be bringing his lovable Chamaco to Singapore!
September 9th – September 10th
Marina Bay Sands
10 Bayfront Avenue, Singapore 018956
Ticket information http://www.singaporetgcc.com/Tickets_Merchandise/
Pre-show advance purchase: 1-day ticket @ S$19 | 2-day @ S$28
At-show purchase: 1-day ticket @ S$21 | 2-day @ S$30
http://www.singaporetgcc.com/ for further info.
Need more Beast Brothers goodness? You can grab a few cool pins etc at http://thebeastbrothers.storenvy.com/ that should hold down your Beast Brothers craving.
Find The Beast Brothers.com at
http://thebeastbrothers.storenvy.com/
http://twitter.com/BeastBrothers
http://www.flickr.com/photos/ernestoeselmaestro/