Days before the launch of BUTTERBEE resin figure By UMETOYS x FLABSLAB we finally get word of QUICCS rendition of BUTTERBEE "Butterbee Ghost Edition". It will be joining a simultaneous OG BUTTERBEE launch, oh god the choices will be crushing. ButterBee might not have the sting but he sure does win on the cuteness, especially with UMEToys trademark eyes. The one and only Quiccs to be the paint master of ButterBee Ghost Edition.
[slider source="media: 65039,65038,65036,65037″ width="900″ height="900″ title="no"]
Float like a butterfly, sting like a bee. The hands can't hit what the eyes can't see.

Doing cute stuff is something we hardly do. Resistance is futile. We just couldn't help but to get the uber cool Richard Page (@richpage) to do the sculpt of this mutant who couldn't decide if it's a butterfly or a bee.

Presenting the Ghost Edition of ButterBee as seen through the eyes of @quiccs

Standing a proud 5″ and cast in resin.
http://www.flabslab.bigcartel.com/ Priced at $69 each.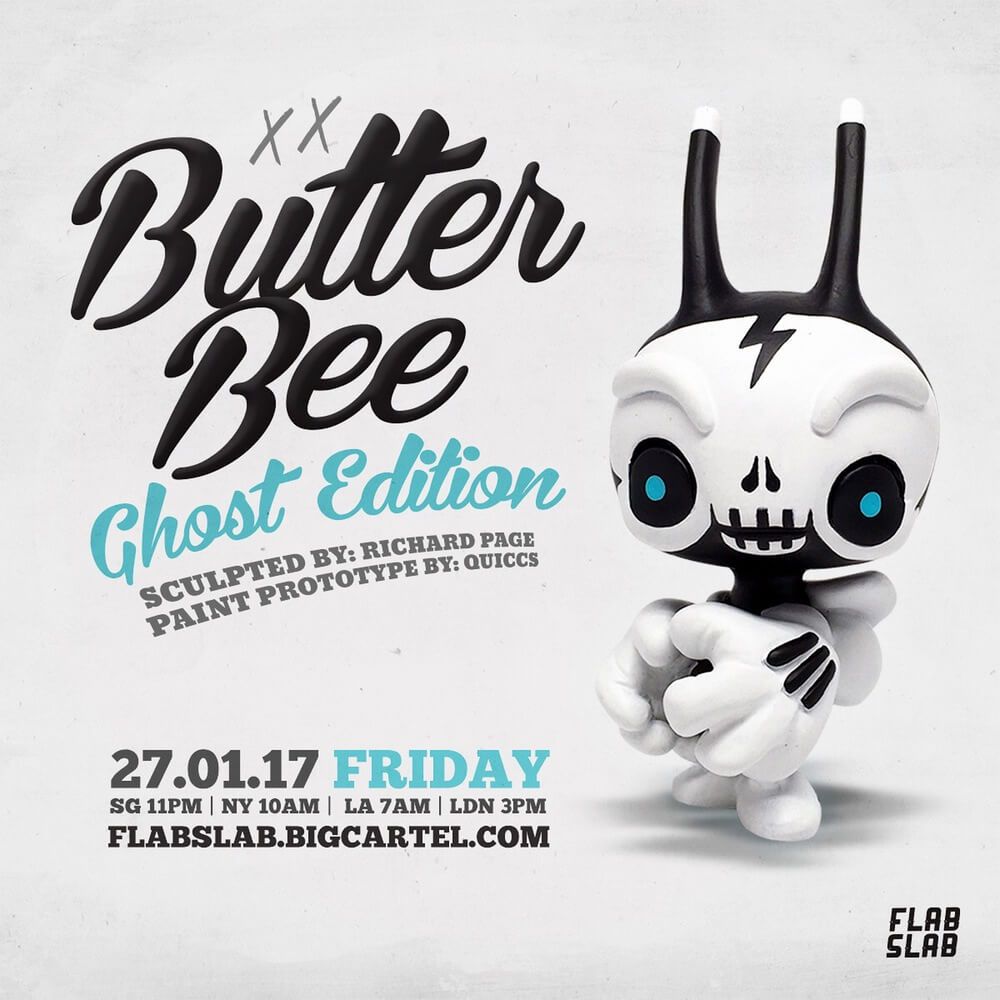 Releasing at the same time will be the OG ButterBee!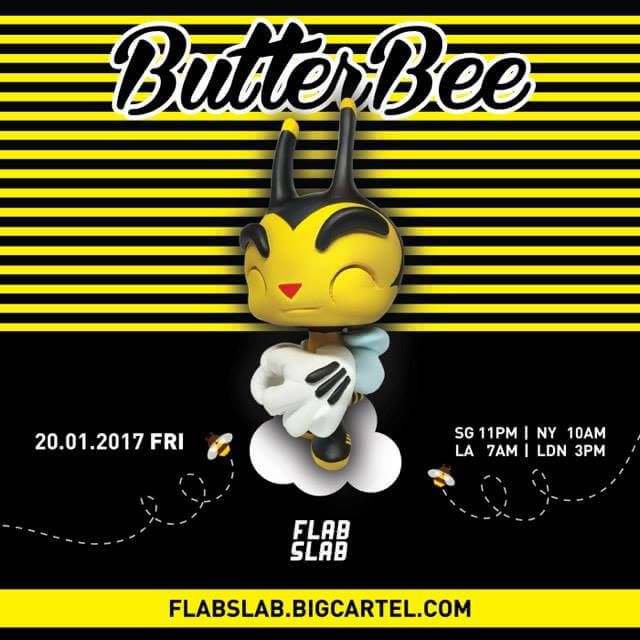 Hit Quiccs up via :-