After our Buff Monster G-Shock Watch heads up (read here) released at G-Shock Store, Soho, the Buff team was kind enough to send us some exclusives photos of this killer release. Now we share them with you guys, sounds good? A TTC exclusive look, let's go in depth here;
The Buff Monster G-Shock Watch was a collab with G-Shock Store, Soho released on November 17th, a hyped event that got the store all melted up (picture above).
So, let's go to the party star shall we?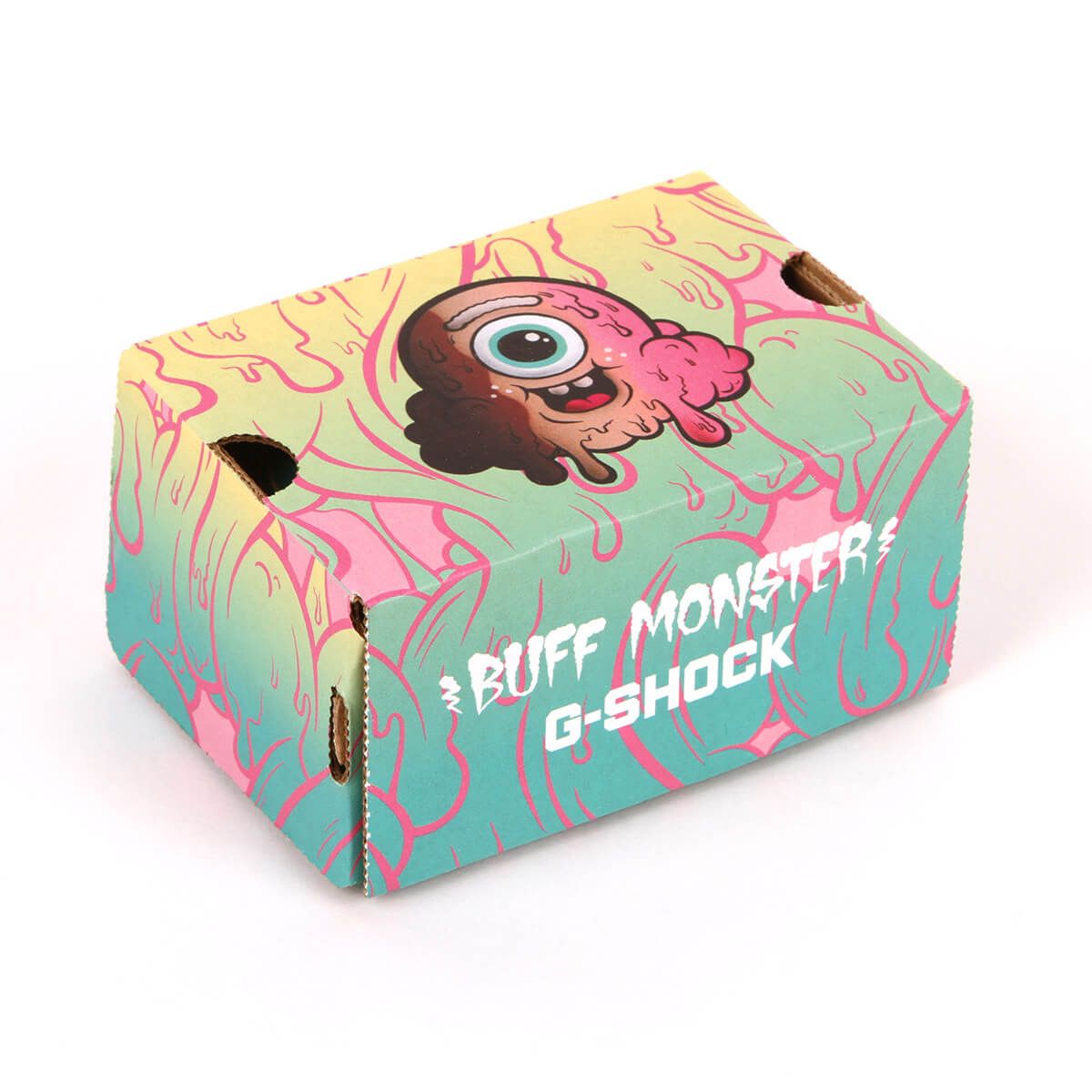 The watch comes in a beautiful carton box featuring Buff's signature mascot, Mister Melty, textures and both Buff's logo and G-Shock;
[slider source="media: 60778,60779″ width="1200″ height="1200″ title="no"]
A simple box but it works very well. When opened reveals the watch in all it's glory, making for a perfect gift or a simple display.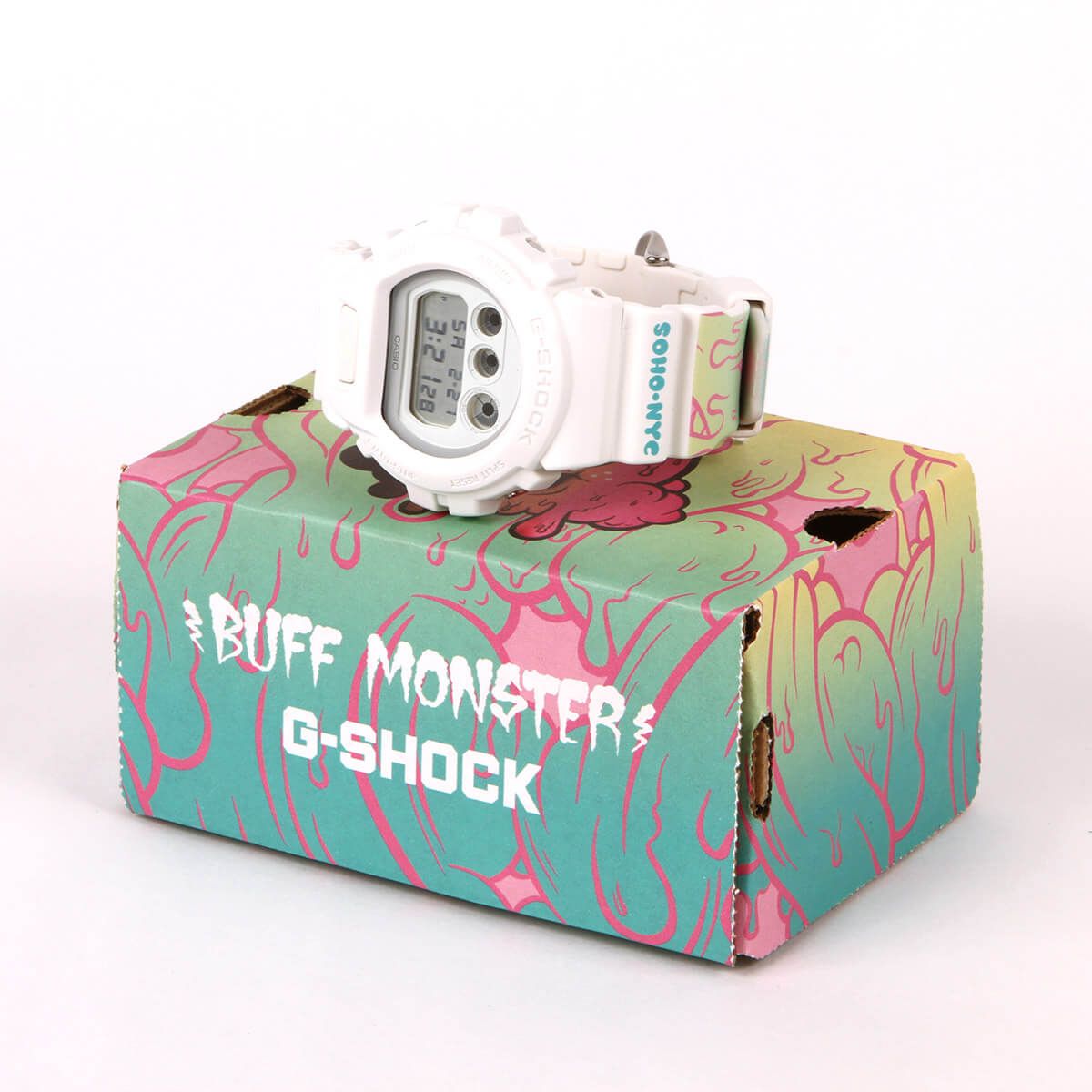 And now for the good stuff. The Buff Monster G-Shock Watch is an all white classic G-Shock with some very unique twists. The watch bracelet features Buff's patterns all over, the "Soho-Nyc" signature and Buff's classic logo.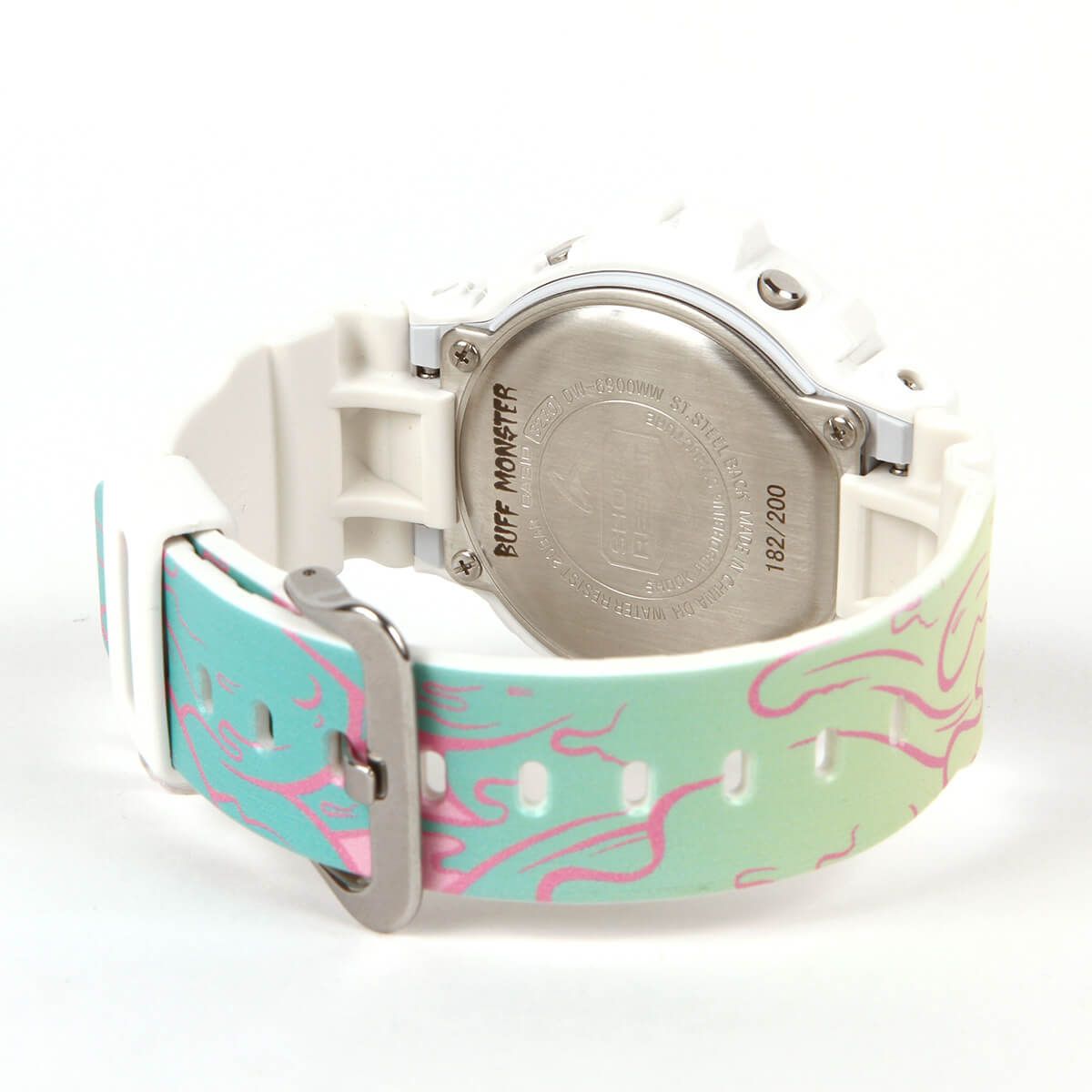 You got Buff Monsters signature on the back and the number of the edition. This is a limited edition of 200 piece.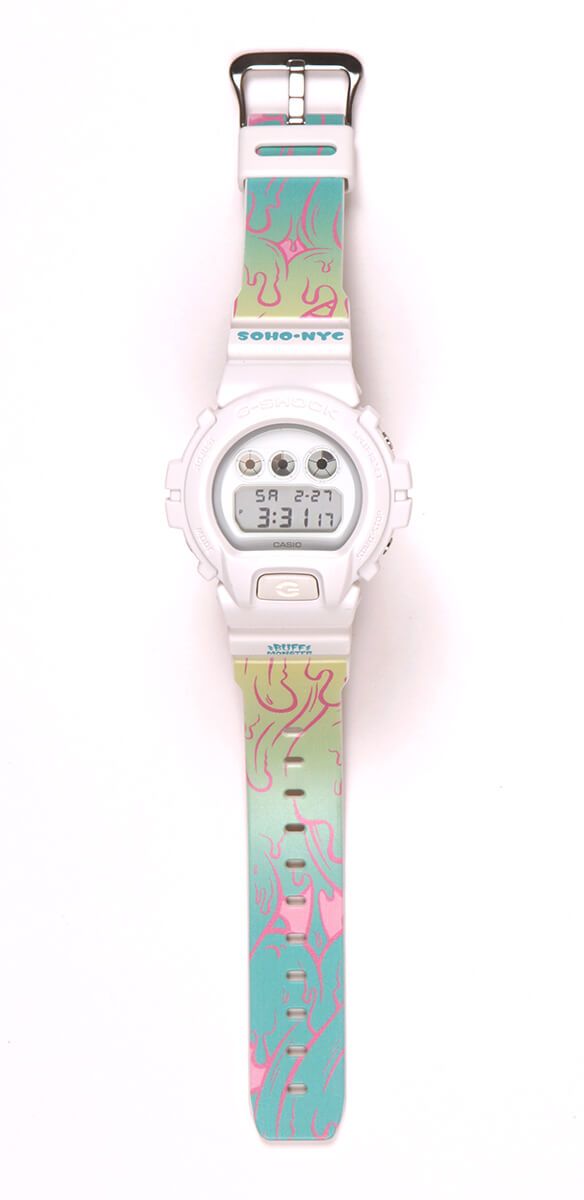 Although some may argue about the fact that the watch itself it's not printed, in a personal note I think it works very well in it's simplicity, a cool piece to flash around, just imagine that with some white sneakers, fire!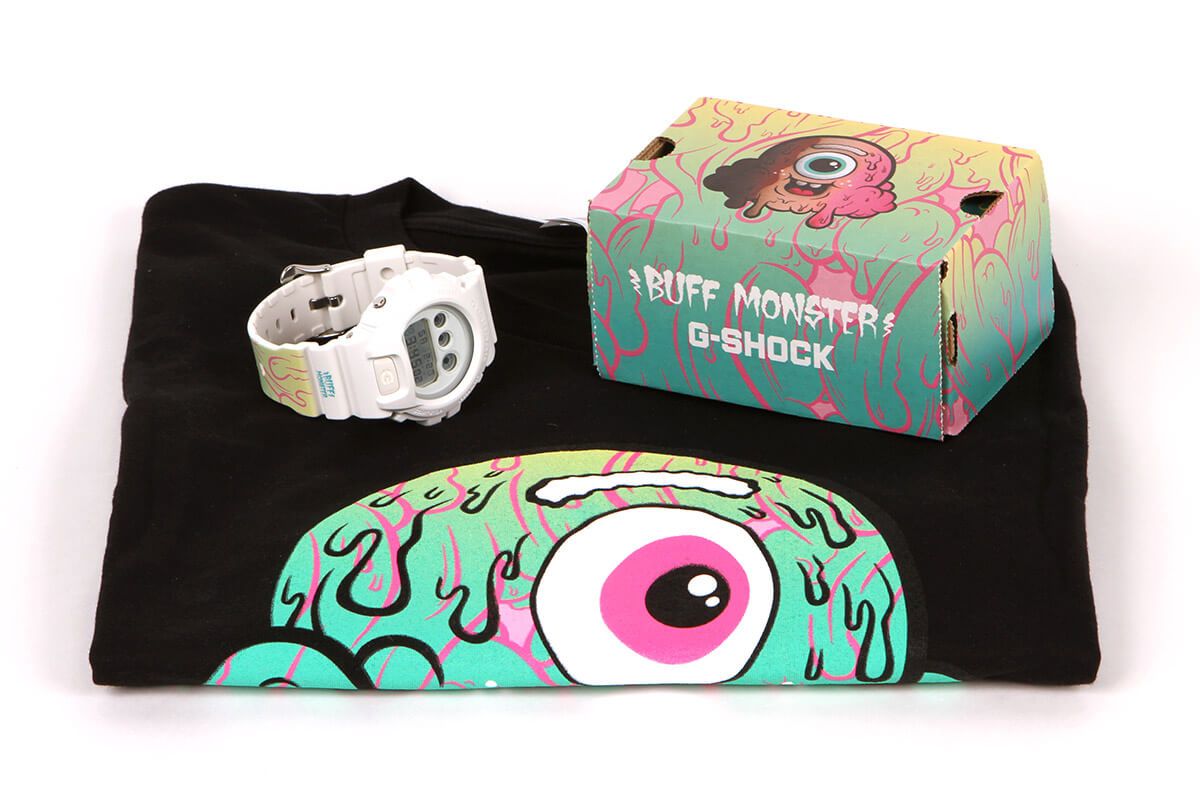 The bundle comes complete with a Buff Monster t-shirt! Limited to 200 sets priced at 150$. Makes for a perfect gift or to add to your overall awesomeness.
Bare in mind that this is a G-Shock Store, Soho exclusive release, so you have to contact them for purchase!
If you get this we envy you, don't forget to send us some pics if you rocking it!
Contact G-Shock Store, Soho on Instagram or Facebook for more info.
Follow Buff Monster on:
*pics via Buff Monster