Umetoys X Deli Fresh Threads BiggieBread Resin Figure! Yes, it's happening, or we should say it's arrived and freshly toasted! Having seen all the WIP photos from UMEtoys over the year or so and having the chance to hold one of the earlier prototypes. We are glad Biggie Bread is ready for collectors.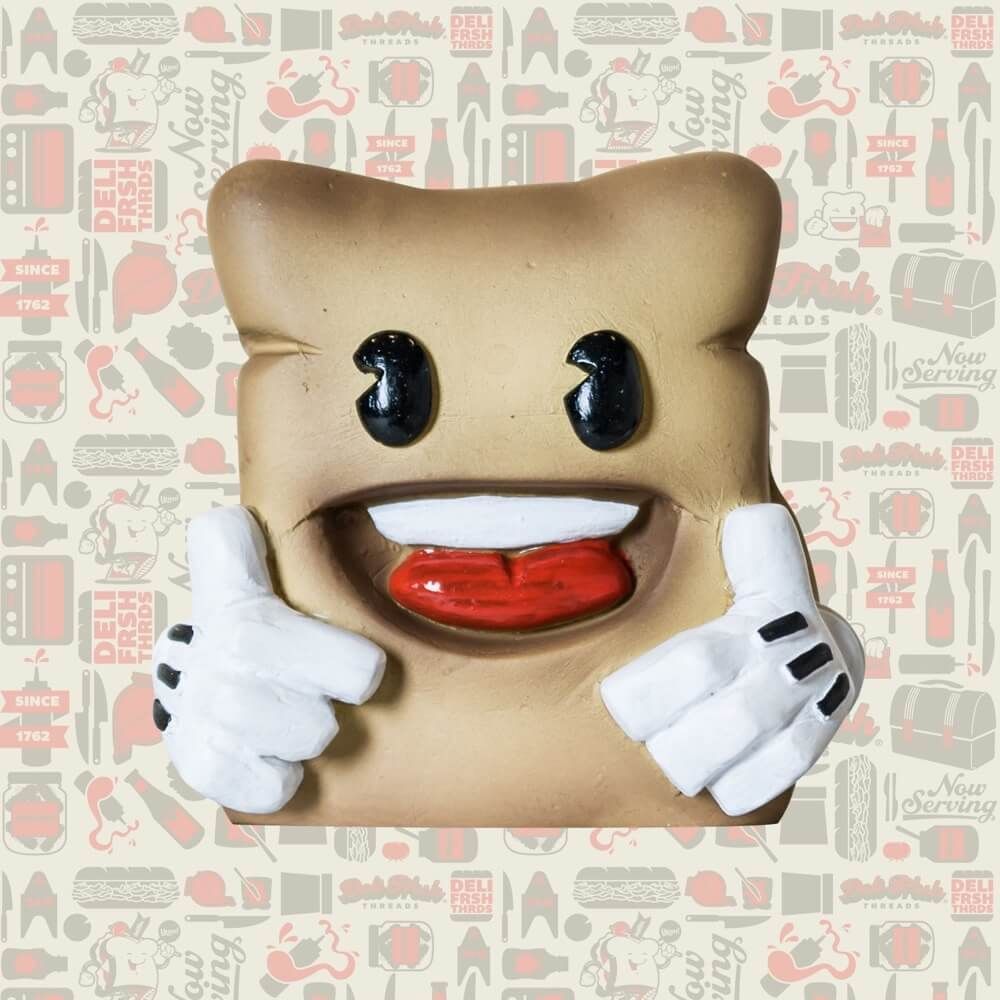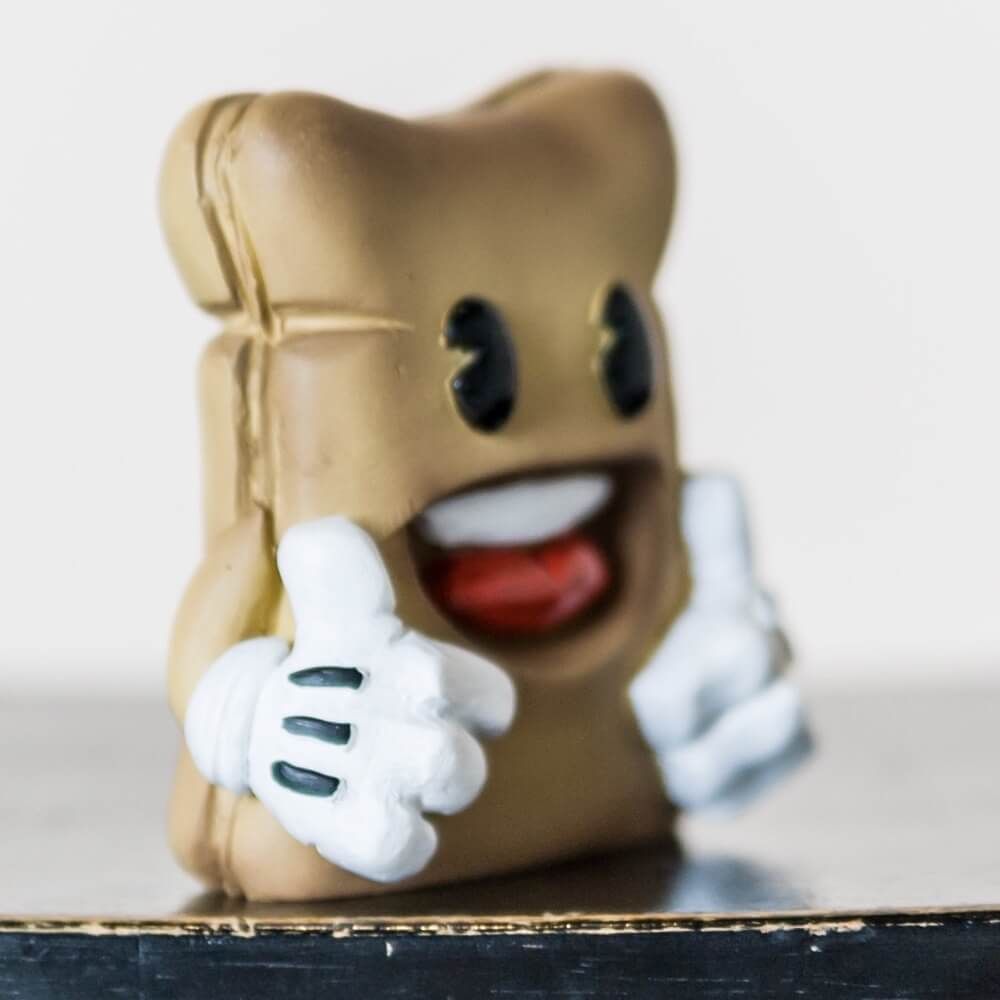 Read the wonderful backstory about how this collabo came about HERE.
Biggie Bread is standing about 3 in x 3 inches
It is super limited (only 10 made & each hand numbered) so shop now to get a little Biggie Bread in your life.