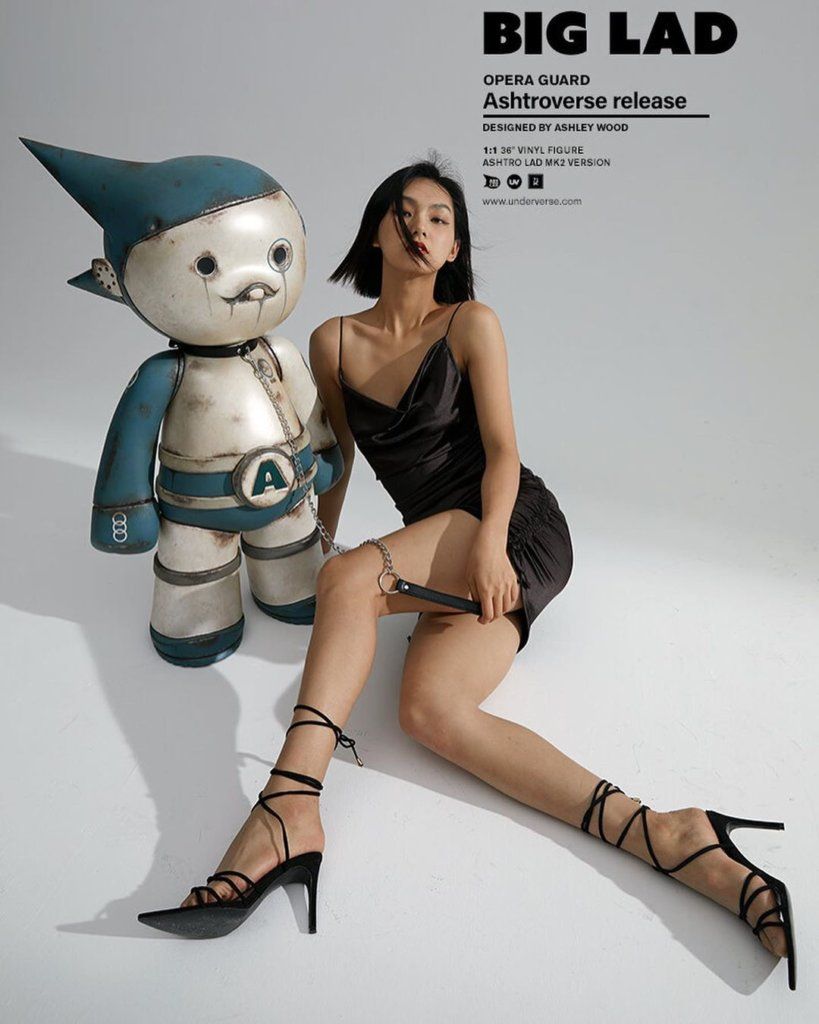 One thing we don't really see often, if ever, in the Designer Toy world is the sex appeal advertising toy releases. Usually the sexiness comes from the art piece itself, right? Ashley Wood's Underverse has taken a different route for their latest release coming this month. Big Lad! 36inches of Big Lad will be dropping in three versions on August 15th on https://underverse.com. each priced at $625+shipping!
---
Underverse Social Media
Facebook: https://www.facebook.com/underversehq/
Instagram: https://www.instagram.com/underversehq/
Twitter: https://twitter.com/underversehq
---
If you want to support The Toy Chronicle, we have a number of options available to you. We have started to stock a wide range of releases that we think you will enjoy. Ranging from production pieces from Superplastic, Unbox Industries & POP MART, to original pieces from our favourite artists like Sank Toys, Quiccs & Czee13. Purchasing one of our pins also really help. A quick, cheap way to also support the TTC is by making a small donation. These can all be completed below through our online shop. We appreciate all the support! Thanks!