From the inner earth, one shall rise! Motley Miscreations is ready to unleash The Demon Bell Kaiju- Belfry soft vinyl figure. With the help from you, yes you! Worshipping the mighty Belfry could be realty as Motley Miscreations launches a crowdfunding campaign. Giving you the opportunity to be one of the first to own a Belfry The Demon Bell Kaiju. Plenty of tiers to choose from and juicy custom pledges from a range of artist like Jay222, DAVEMARKART, Topheroy all the way to Mark Nagata and MORE taking on BELFRY. Heres what Brandon Leach of Motley Miscreations had to say about the campaign.
Why do I need Kickstarter? The hangup right now is securing the funding to have the figures produced and sent to me. My hope is that enough people like the figure that we can make this dream come true. I believe I've put together a really nice set of rewards, with the options for vinyl figures, customs from some of the myfavouritee artists, the extras like stickers, enamel pin and an art print featuring artwork from Crybag and myself, and of course, the double cast resin options.- Brandon Leach of Motley Miscreations 
Belfry was an idea that started like almost every single one of my ideas do, as a terrible sketch either on a post-it note or in the margins of a notebook for some other project. If you can't tell, ridiculous names make toys a lot more fun for me, so when I was doodling a bell shaped thing with bat wings I immediately mumbled the name "Belfry" to myself and then chuckled like an idiot. The design evolved a lot from there, deciding that I'd rather the sketch serve as a head for a full blown figure, and then doodling up ideas both 2d and 3d trying to settle on something for his body that I liked.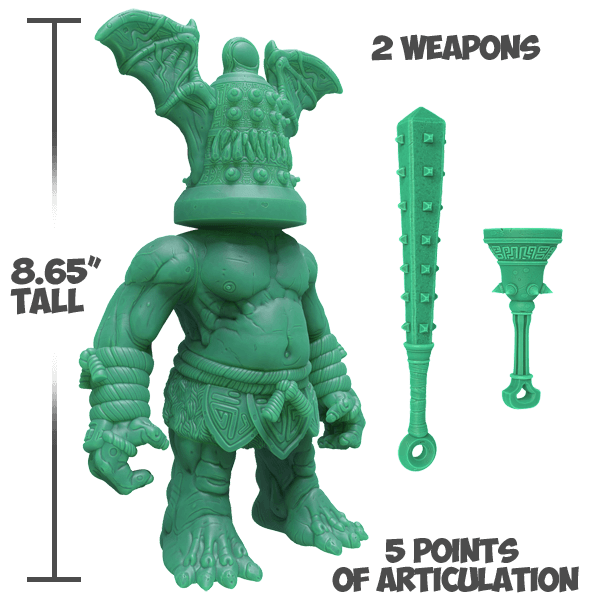 Having finished the design, and knowing I wanted to aim for vinyl this time around, I started doing my homework of how and where to have it produced. Now, I never want to be misleading, so you'll never hear me refer to Belfry as sofubi, as he is not being produced in Japan, but rather a Chinese factory that came highly recommended by a friend. I can vouch for the quality of the product, as his project turned out beautifully and the product feels great in hand.

After contacting the factory, I got some quotes to work with, as well as some very small alterations to the figure to better work with the intended material. I decided after this conversation to go ahead and move forward with the project, paying for the prototype and metal mold costs. This means that the toy has already been in the works, the prototype is done.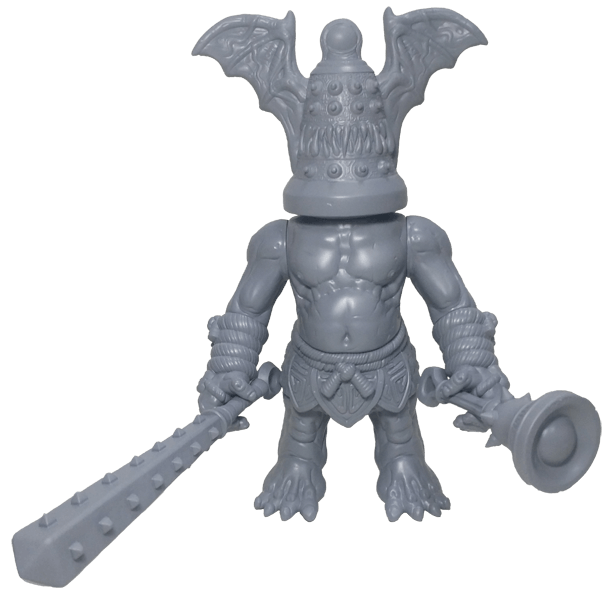 Initial Belfry vinyl pull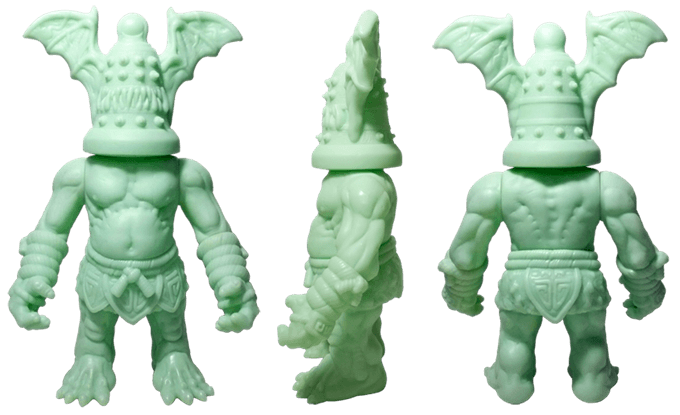 Now, because I started in resin, and still have an absolute adoration for the material, I will also be producing some options for the kickstarter myself. One of the things in the toy scene that caught my eye immediately was the amazing double cast figures that a handful of artists produce (Scott Wilkowski's infected line of toys probably being the most popular, as well as a huge source of inspiration to me). If you follow me on Instagram you'll know that I've been dabbling with double cast resin for a couple years now, and they are some of my most popular releases. I will be offering two resin versions of Belfry for the kickstarter, one being a miniature Belfry head.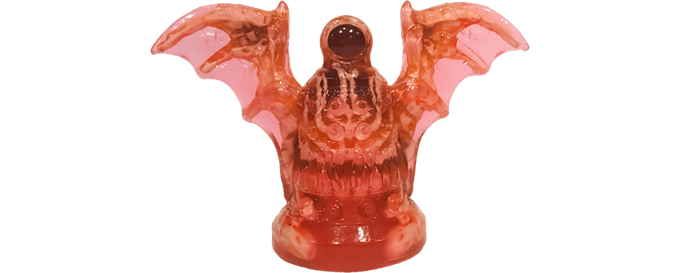 As well as a full-figure Belfry double cast resin. The full figure double cast will also be a smaller version of Belfry, but will be more than just his head. The final scale and design is still in progress, but his final scale will likely be in the 6.5′-7″ range. Both double cast options will be kickstarter exclusives, meaning if you want to get one the only way to get it is from this campaign. Each one will come numbered and signed and I will be working up a batch of color schemes for you to pick from. And yes, glow-in-the-dark will be a standard feature on all double cast figures.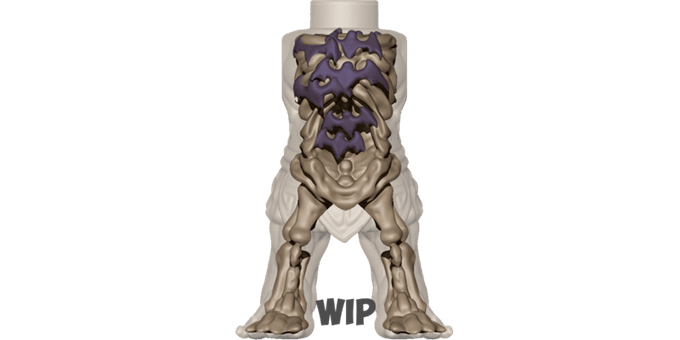 Kickstarter will launch 10am Friday, September 21st 2018 HERE.
Find Motley Miscreations via Facebook and Instagram.
You can get your daily Designer Toy fix from our TTC Mobile App. It's free too! FREE! Download on the iPhone or Android smartphones. Search for "The Toy Chronicle" and all your Designer Toy wishes will come true! Pretty much.
Did we fail to mention IT's FREE.