Jason Freeny's Balloon Dog needs no introduction right? Celebrating Winner of the Best Vinyl & Plastic Award in this year's Designer Toys Award. A never released before edition of the Anatomic Balloon Dog by Jason Freeny in "Deep Persimmon" is ready to win your hearts tomorrow! "Funny anatomy plastic model, easy to assemble and highly detailed finishing!" Manufactured by 4D Master and designed by Jason Freeny, the Balloon Dog anatomy feature 26 separate pieces including an easy-to-assemble skeletal system and detachable organs. No balloon dogs were harmed in the process.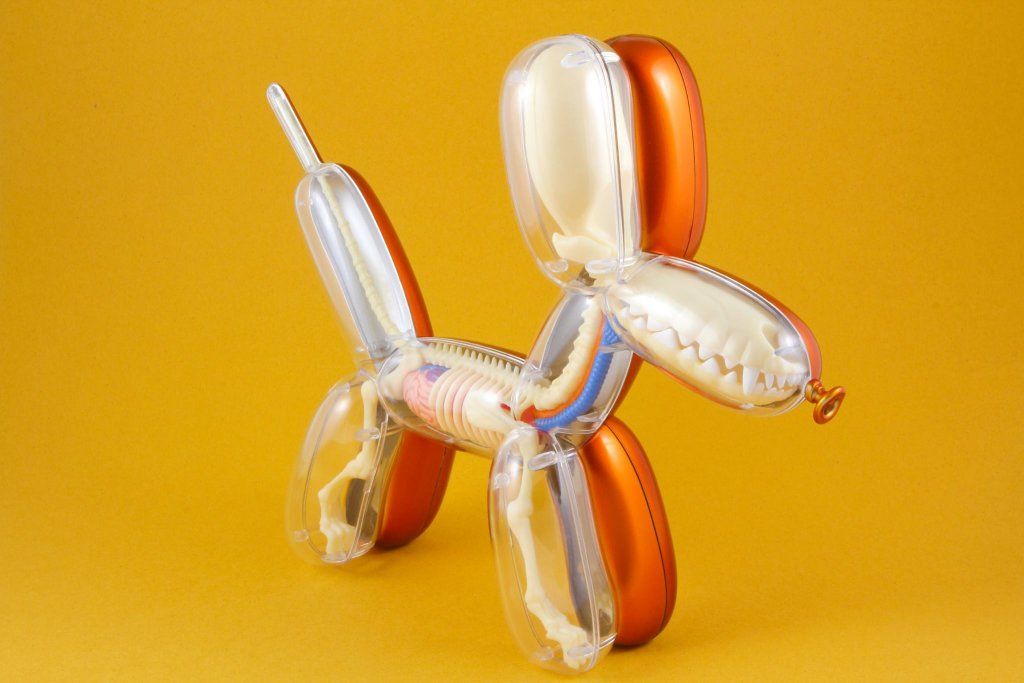 8″ ABS Art Collectible
Some assembly required
Blister Packed in Printed Box
The award winner Anatomic Balloon Dog in Deep Persimmon will be available on November 26th at: www.mightyjaxx.com 3PM London time.