The awesome plush masters VAMPLETS have just released a Kickstarter campaign! if you're like us always wanted a vinyl toy of the VAMPLETS this will be a campaign to back. Lilly rose Snowden gets the makeover as well as others VAMPLETS characters into 7 new Vamplet Mini Figures! These Vamplet babies range between 2-3 terrifying inches in height. Backing the campaign will not only help fund the project and forfill your collection but you will also have the chance to take advantage of an "Early Bird" Kickstarter Exclusive to buy the entire seven piece set on the first day of the campaign. Plenty of other ways to back the campaign including loads of  button, T-shirts and even Mugs.

 Baby Monster Mini Figures
Vamplets creator Gayle Middleton and My Little Pony designer unveils her latest collection of collectible art toy Mini Figures in a Kickstarter campaign launching Wednesday March 2. The new mini monsters feature a terrifyingly cute collection of Baby Vampires, Infant Werewolves, Baby Undead Dragons, and mysterious translucent Ghost Ponies.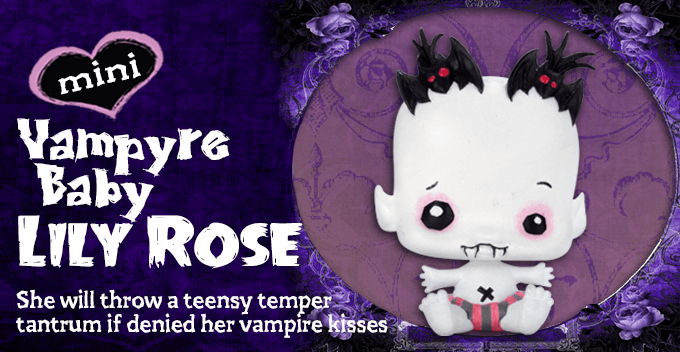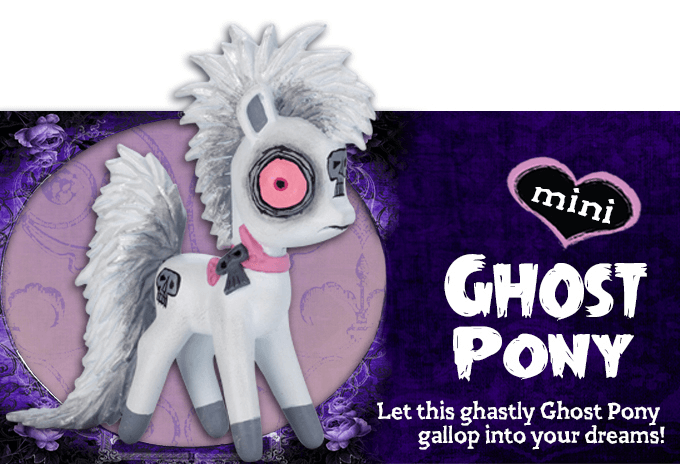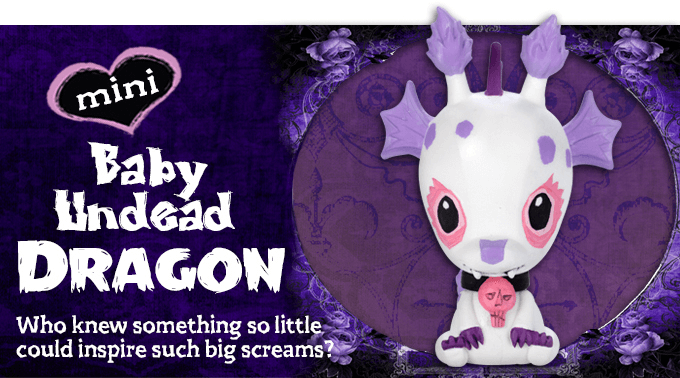 "Over the past 5 years we've focused mostly on designer plush dolls and graphic novels. But we've had so many requests from our fans for mini figures that we decided to launch a Kickstarter campaign to fund the creation of 7 of our most popular characters."- Vamplets President Jay Kamhi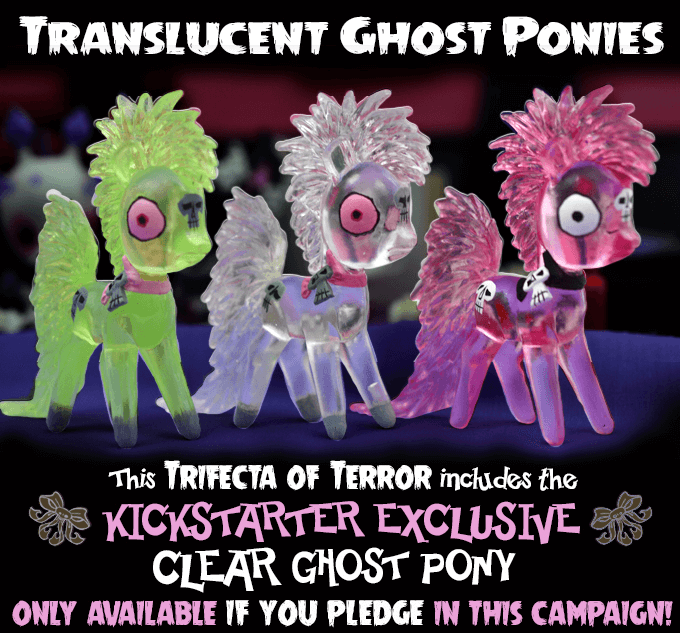 The GRAVEYARD GREEN PONY will be Glow-In-Dark. So even when the lights are out you'll be able to keep an eye out for him!
The PANDEMONIUM PINK PONY appears and vanishes at will. If you see flashes of pink lighting up your room at night, don't worry, it's just this tiny pony in fanciful flight.
The CLEAR GHOST PONY has mysteriously materialized for the duration of this Kickstarter campaign. Then it will disappear forever.
(the figures in the photo are the original sculpts not 3D Renderings)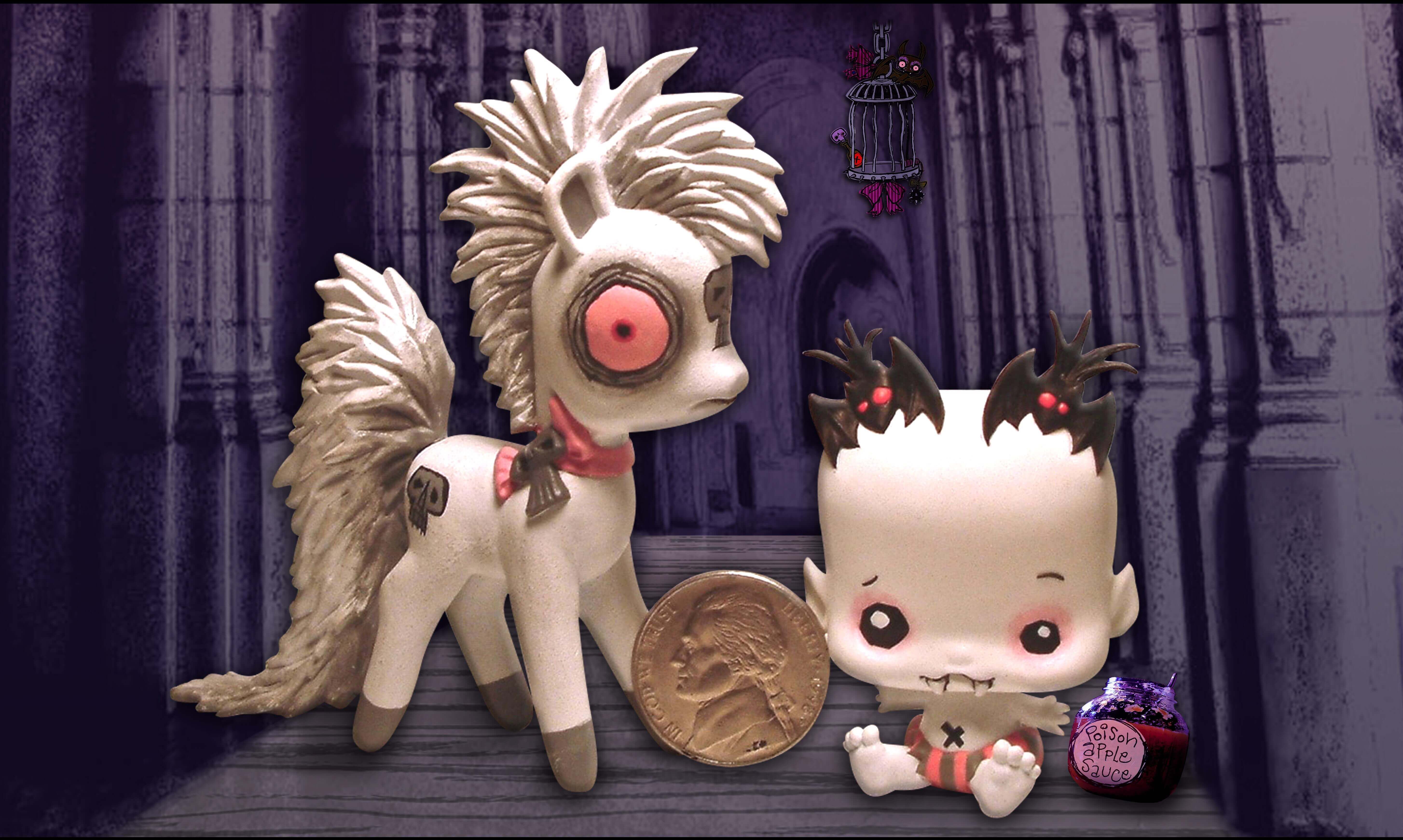 Check our VAMPLETS designer plush line! you can find them at http://shop.vamplets.com/ along with the graphic novels etc. That should hold down the VAMPLET addiction till the Kickstarter campaign is fully funded.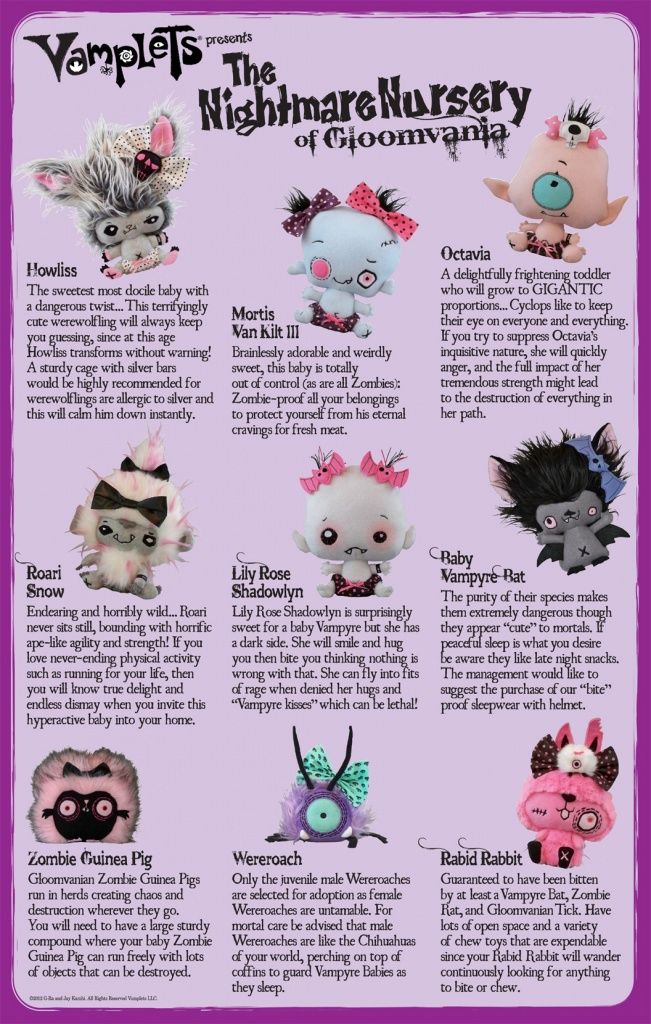 The $45,900 campaign target is a pretty big one but the Vamplets have all the experience from the past 3 Kickstarter fully funded campaigns and cool characters. You have until 
 www.vamplets.com, Facebook and Twitter.