Today Thursday the 21st is World Rhino Day!
It's amazing to see designer toys being created for a good cause, it's a way to make them more special, forever bounded with an ideal or positive action. That's what Toby from TobyArt did. He's now an Artist Partner with International Rhino Foundation and he's doing a new toy release with a portion of sales going to them.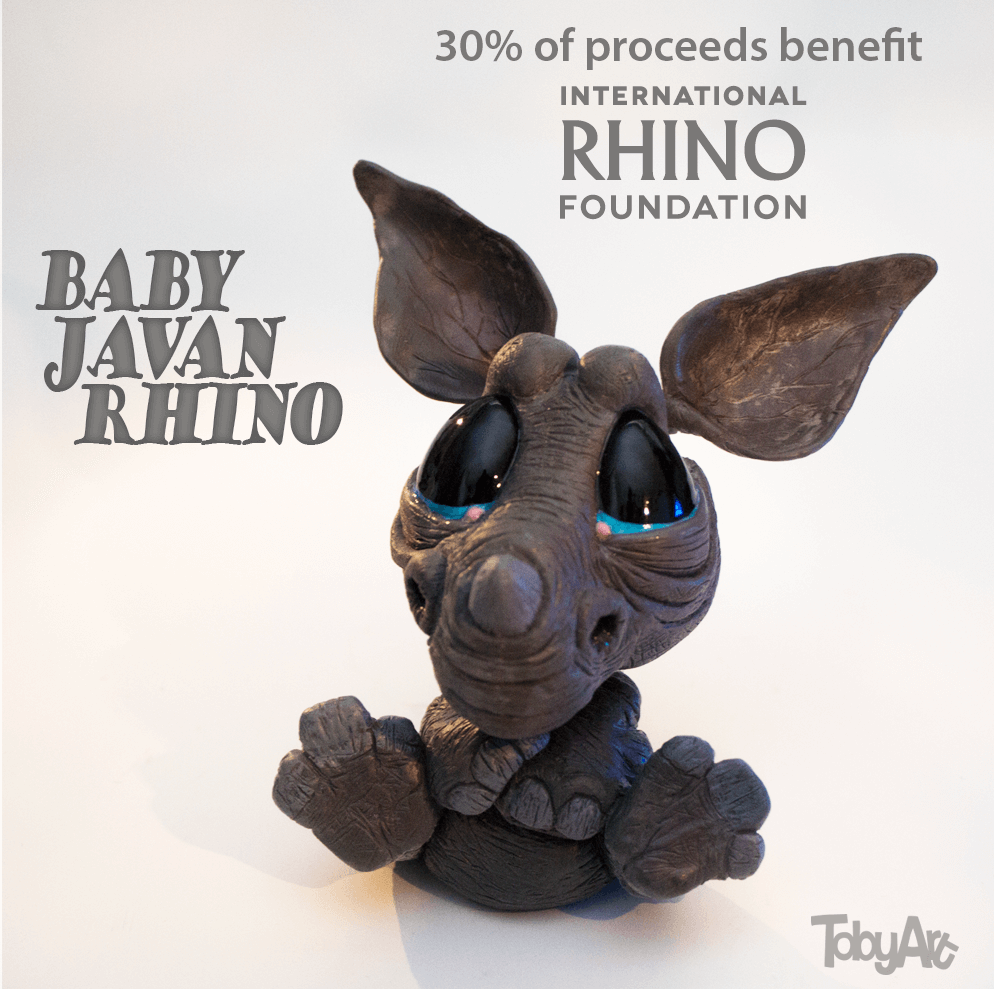 This adorable calf, is a hand-made original resin sculpture. She's hand sculpted, cast and painted, standing 4 inches tall and 4 inches wide ear to ear.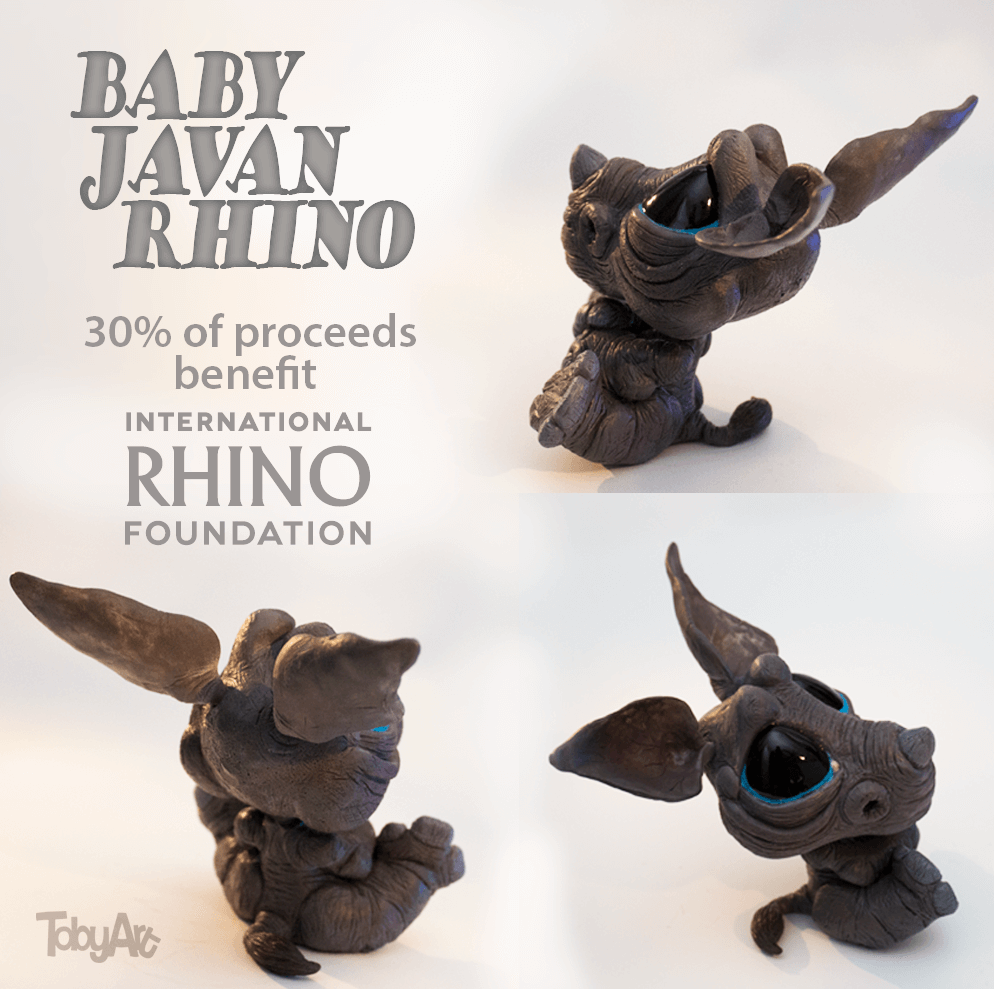 It's already available at TobyArt webstore HERE for $65/£49. 30% of Proceeds will go directly to the International Rhino Foundation's @rhinosIRF Javan Rhino Conservation Program.
The Javan Rhino is the rarest of the rhino species with a mere 60-63 animals surviving only in Indonesia.
For more info on this critically endangered species, visit http://rhinos.org/species/javan-rhino/
Remember, this limited run available now, only at: http://www.tobyart.storenvy.com/.
Have you voted for The Toy Chronicle yet? Go ahead and cast your vote in the BEST BLOG category! We will forever love you! http://designertoyawards.com/node/6589/vote