Frank Kozik has done it again! back in early march Kidrobot released a teased artwork with the communist theme and Kozik signature on the bottom left. We just assumed it was something along the line of Kozik/ Kidrobot product like the "Goon Squad" but dam we did not expect this!  Baby Huey is Kozik creation is Kim Jong-un! he goes under Kozik/ Kidrobots knife and it is a pretty rad piece from what we have seen.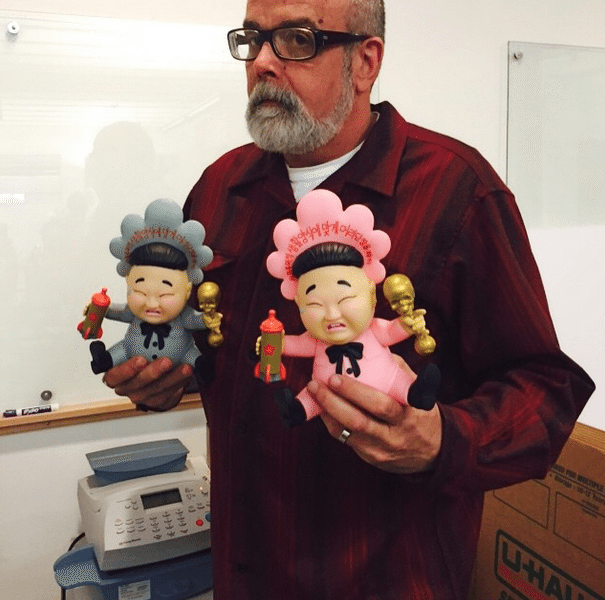 Having two colour ways and Kidrobot already announced that they will be attending  SDCC and DCon this year and hopefully having their own booth at both conventions. Would this be convention exclusives?
They certainly don't look small, I recon it looks around 5inches but the quality looks great already from Kidrobot, especially the pee 🙂
Not much has been said officially but as always we will keep you updated.
http://www.kidrobot.com/
(all info and photos lifted from Kidrobot)