'They live!' (get it?), the third series of the Brainwash TV soft vinyl tv's (inspired by the 1988 classic science fiction horror film written and directed by John Carpenter, 'They Live') with artwork from the one and only Zach Taylor from Violence Toy are here. This time around with new illustrations in a brand new purple soft vinyl cast. Available in a pack of three, the 2.5 tall tubes will guarantee that you stay glued into your couch watching them;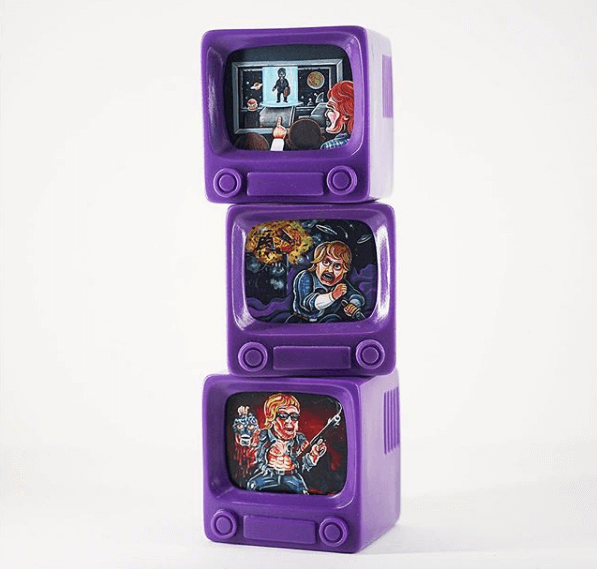 The set of three TV's is priced at USD$45 + Shipping.
Sales are already up and running. To buy email [email protected] with:
Email Title: BRAINWASH TV (SERIES 3)
Your Full Name
Your Shipping Address / Phone Number
Your Paypal Address
Your instagram or facebook account

Zach Taylor's INSTAGRAM
Awesome Toy on Facebook ,Twitter and Instagram.