The summer heat must be affecting our buddies at artoyz as they are offering a smashing discount of 30% OFF all ARTOYZ ORIGINALS releases! That's around 76 artoyz in-house products CRAZY right? But who doesn't like a bargain, what better way to save and own some of our favourites from Artoyz like the Teddy Troops, Story Killers : Le Petit Chaperon Rouge, Léo'z and many many more. Lets not waste your time shopping as the discount won't last long. Below are a few examples of the discounted ARTOYZ ORIGINALS.
Label created in 2008 by French company Artoyz in order to promote and produce french and foreign artists thru limited vinyl figures. Home of Bunka (Chaos Monkey), Easy Hey (Kid Onion), Superdeux (Auto), Mist (Lucius), 123Klan (Fellastar), Stephane Levallois (Toxic Candies), Alexone (French Lowrider), Jonone (Flop/Throw-Up) and the on-going series of Elements toys.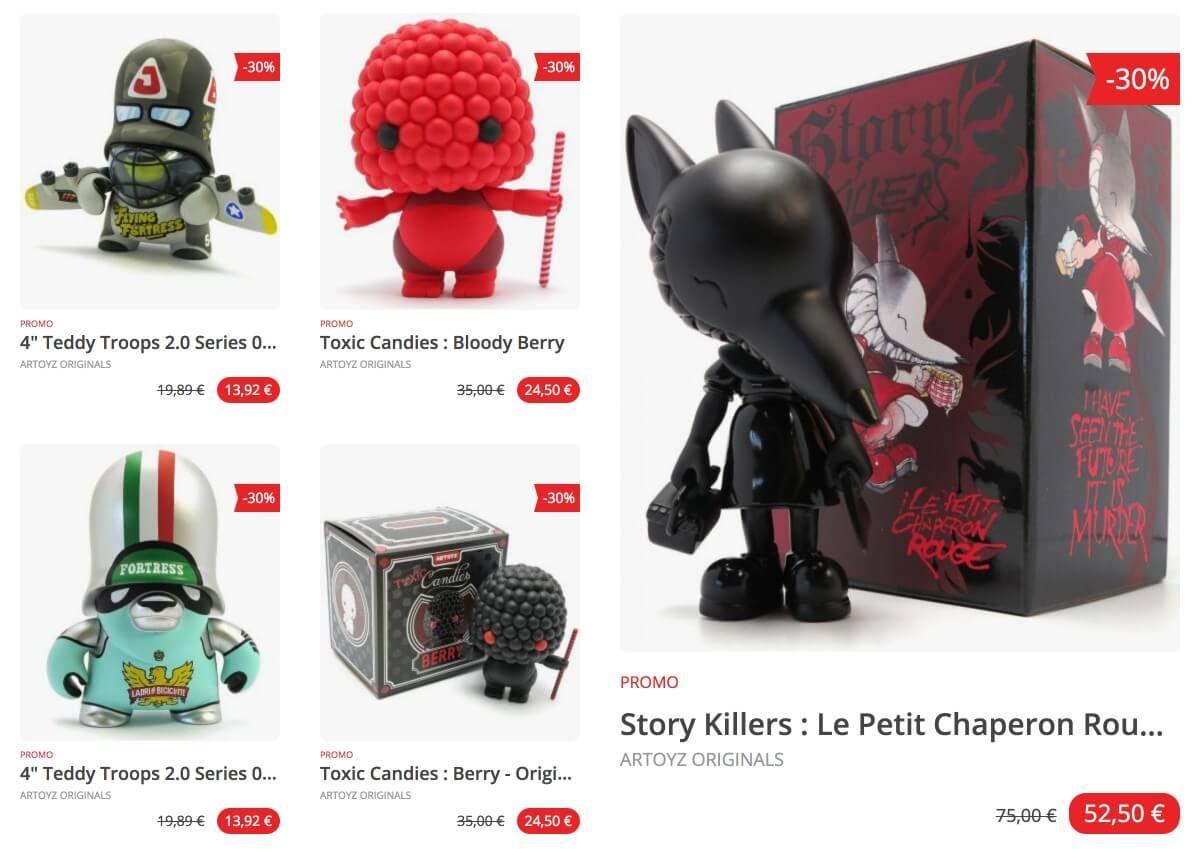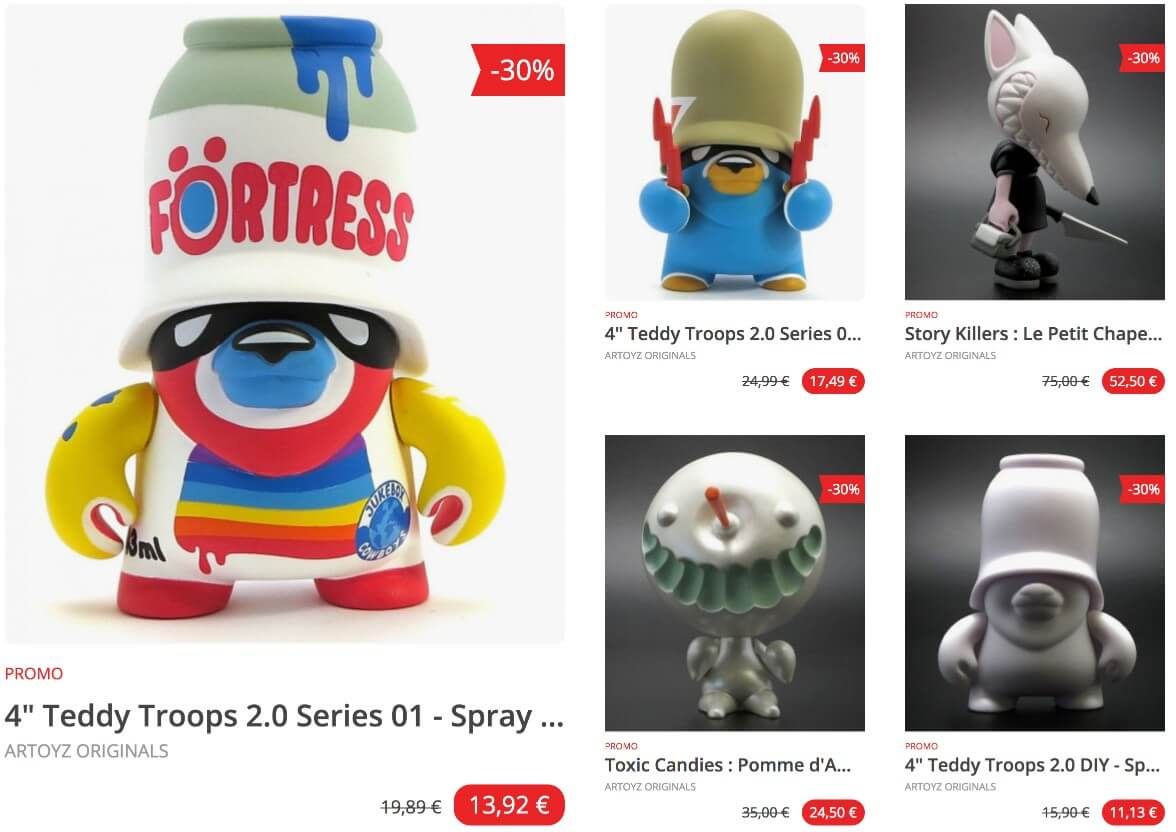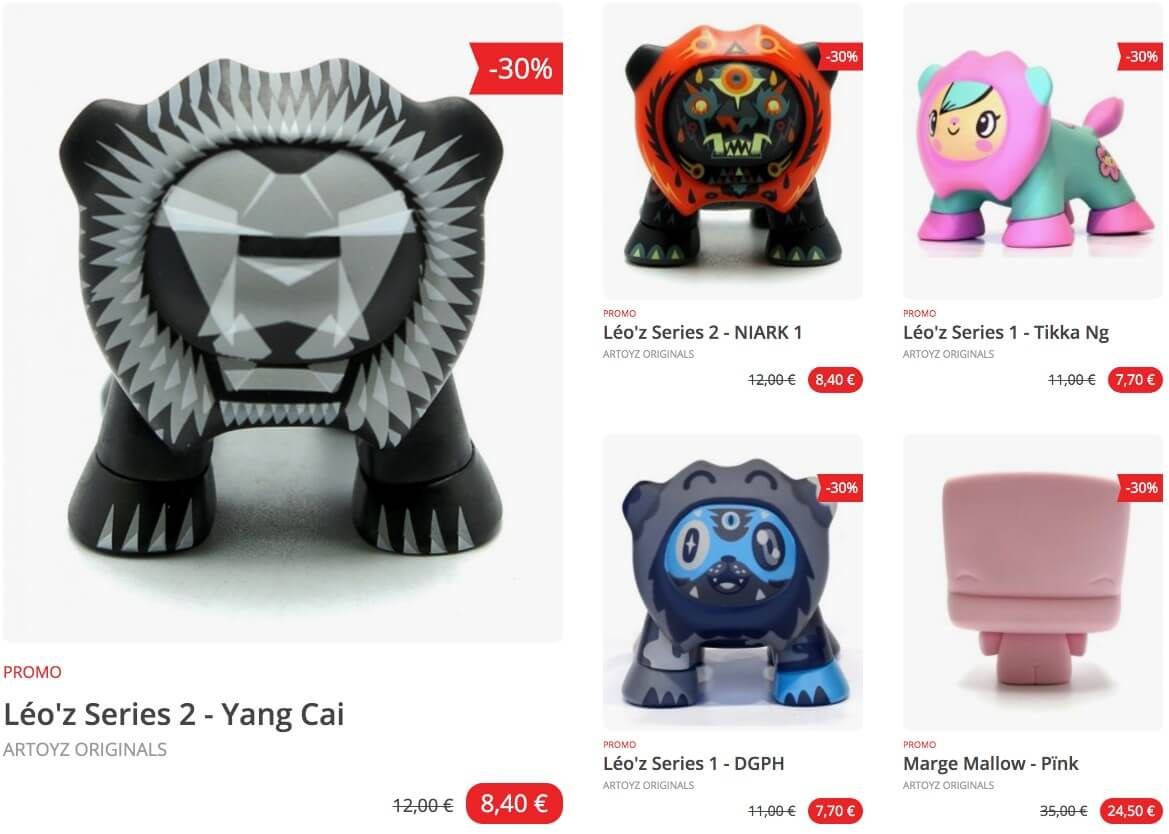 NOW at https://artoyz.com/ Worldwide shipping available.