Alex Solis the master of humour has the answer to what all Star Wars fans have been thinking about, what's under the Yoda's robe! HA. The first from Alex's new "Under The Robe" series comes Yoda as you've never seen him before. Right on time to lighten up the dark days Alex Solis brings some much-needed humour. We will never look at Yoda in the same way again. See lockdown doesn't have to be pigging out, someones been working out. BE QUICK AND USE THE FORCE as pre-orders END TODAY!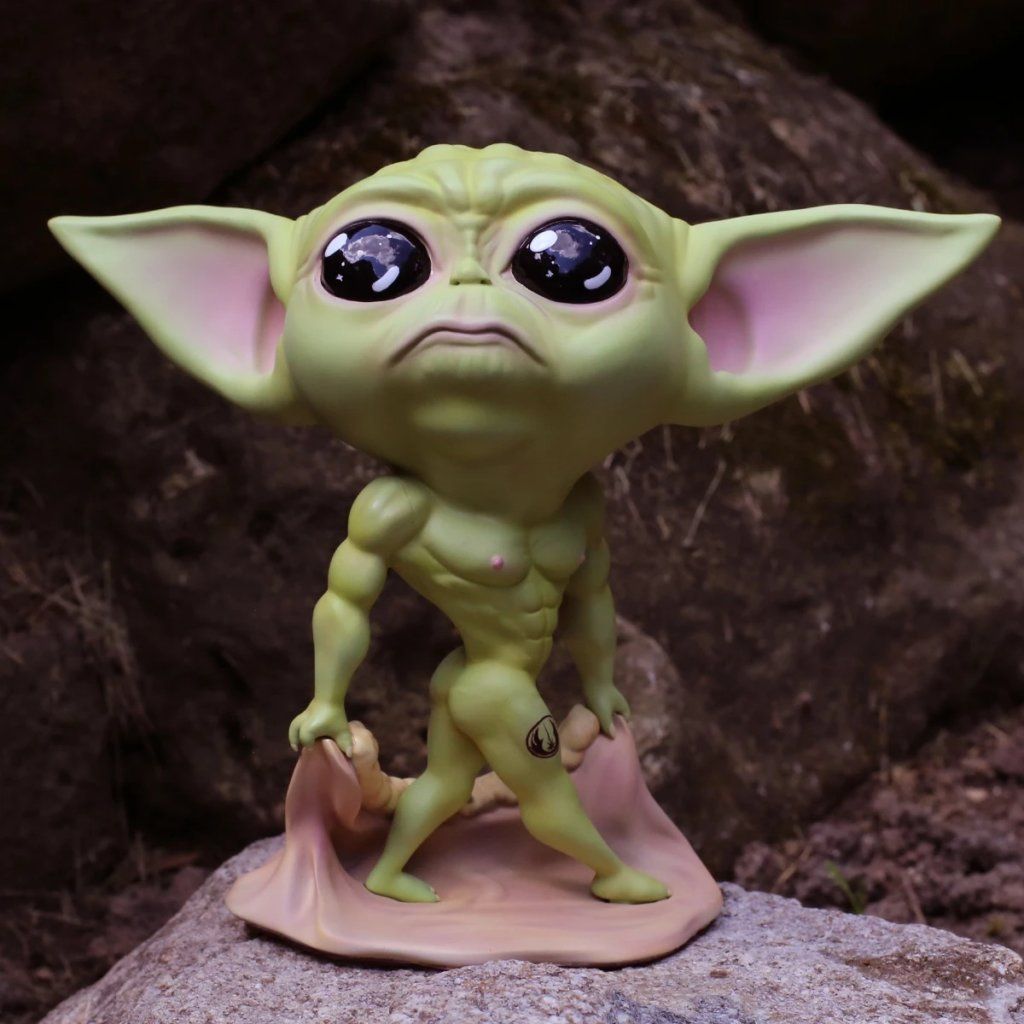 "Fear is the path to the dark side. …
PRE ORDER – ONLY AVAILABLE 72 HRS! June 17-19
Under The Robe Art Figure
6″ Height 
Poly Resin
Foam Packed in Printed Box 
WHERE: https://www.oddworx.com/
PRICE: $100 USD.
ETA Shipping : Sept 2020/Oct 2020
Check out Alex Solis work at http://cargocollective.com/oddworx and also find him on Twitter ,Facebook and Instagram. NEW IG account forProducts, 3D, animation, behind the scenes & more https://www.instagram.com/oddworx/
If you want to get your Designer Toy news first, you should look to download our new TTC Mobile App. Designer Toy news direct to your smartphone. No dealing with social media algorithms. IT's FREE.