Stunningly beautiful from COLUS comes the final Albino Wolfe (at this size, anyways). The new Albino Wolfe is some white-on-white action that we love to see! Perfectly sculpted, curves in all the right places. We are in love!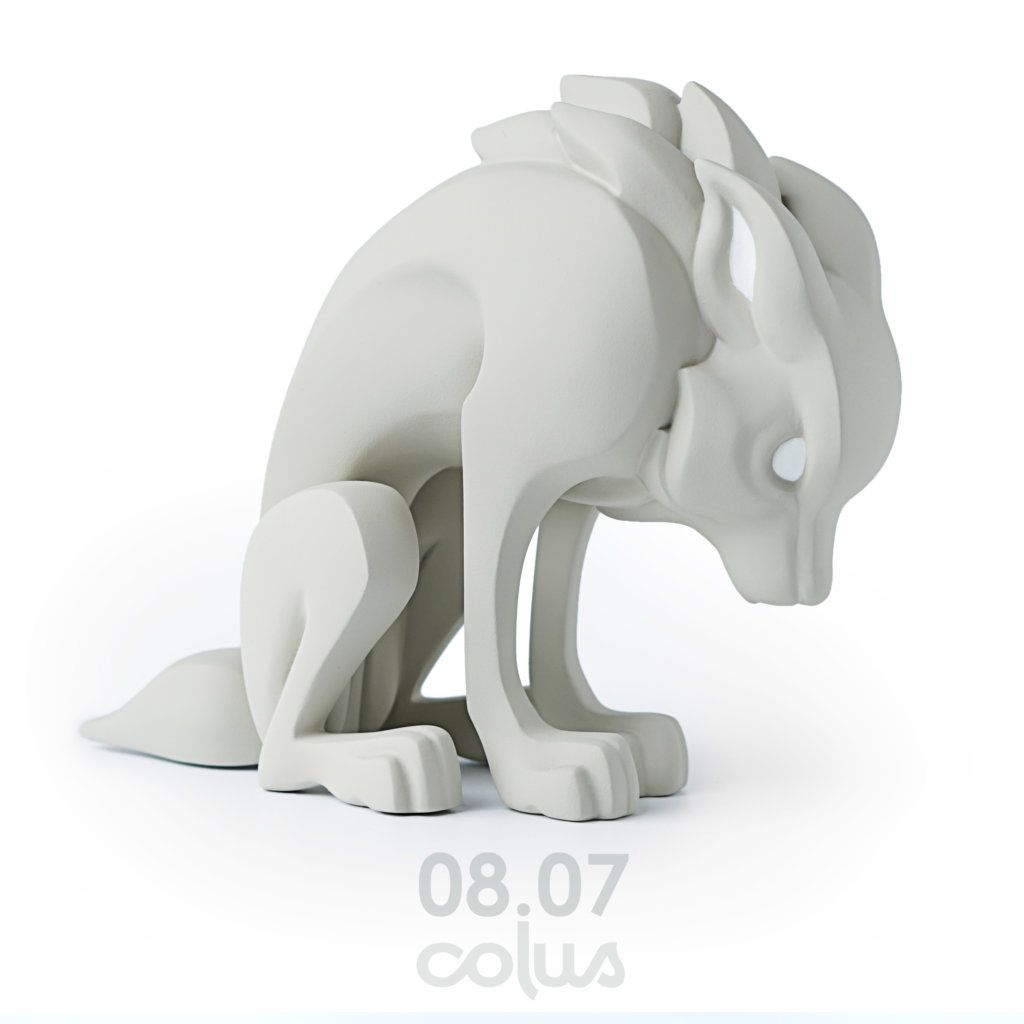 With the current COVID crisis affecting shipping in & out of the USA, COLUS is unfortunately keeping this release a US only drop. COLUS does send his apologies to his international fans, and we hope they understand the situation.
Those in the US will have their chance to purchase the Albino Wolfe tomorrow (Friday 7th August) at 10am PST from COLUS' webstore HERE. Limited to only TEN pieces, each priced at $250+shipping. Each Albino Wolfe stands at 6inches tall.
---
COLUS Social Media
Facebook: https://www.facebook.com/colus.design/
Instagram: https://www.instagram.com/colus/
Twitter: https://twitter.com/_colus_
---
If you want to support The Toy Chronicle, we have a number of options available to you. We have started to stock a wide range of releases that we think you will enjoy. Ranging from production pieces from Superplastic, Unbox Industries & POP MART, to original pieces from our favourite artists like Sank Toys, Quiccs & Czee13. Purchasing one of our pins also really help. A quick, cheap way to also support the TTC is by making a small donation. These can all be completed below through our online shop. We appreciate all the support! Thanks!