咆哮公園 ROAR PARK has been making waves around Asia already with the first sighting of Akagi Negi and Takeda Ninniku from the "Allium Punch" series at last years ToySoul SummerSoul 2019! Like you, we've been bugging the Hong Kong based 咆哮公園 ROAR PARK for a chance to own Akagi Negi and Takeda Ninniku! TODAY it seems the wait is over and are ready for Akagi Negi and Takeda Ninniku main event!
What will you do when you're facing your enemy? Will you give up easily or fight back with all you've got?

.

First shot of "Allium Punch". Our fighters Akagi Negi and Takeda Ninniku are about to go on a journey of training. We'll keep on releasing more story background, character design, making-ofs, product information and sales information of "Allium Punch".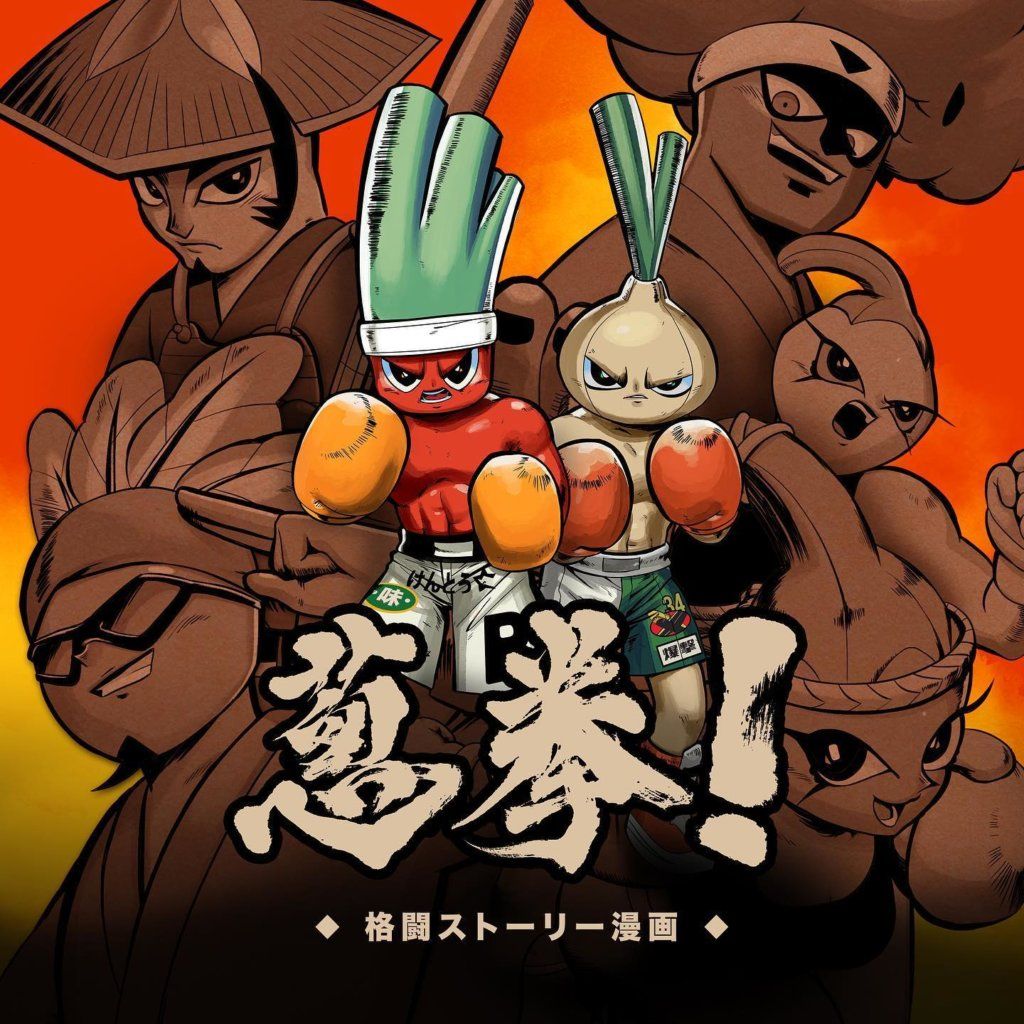 " Never give up! "
Facing the continuous invasion and oppression from the enemies, don't give up that easily. Fight back with all you've got!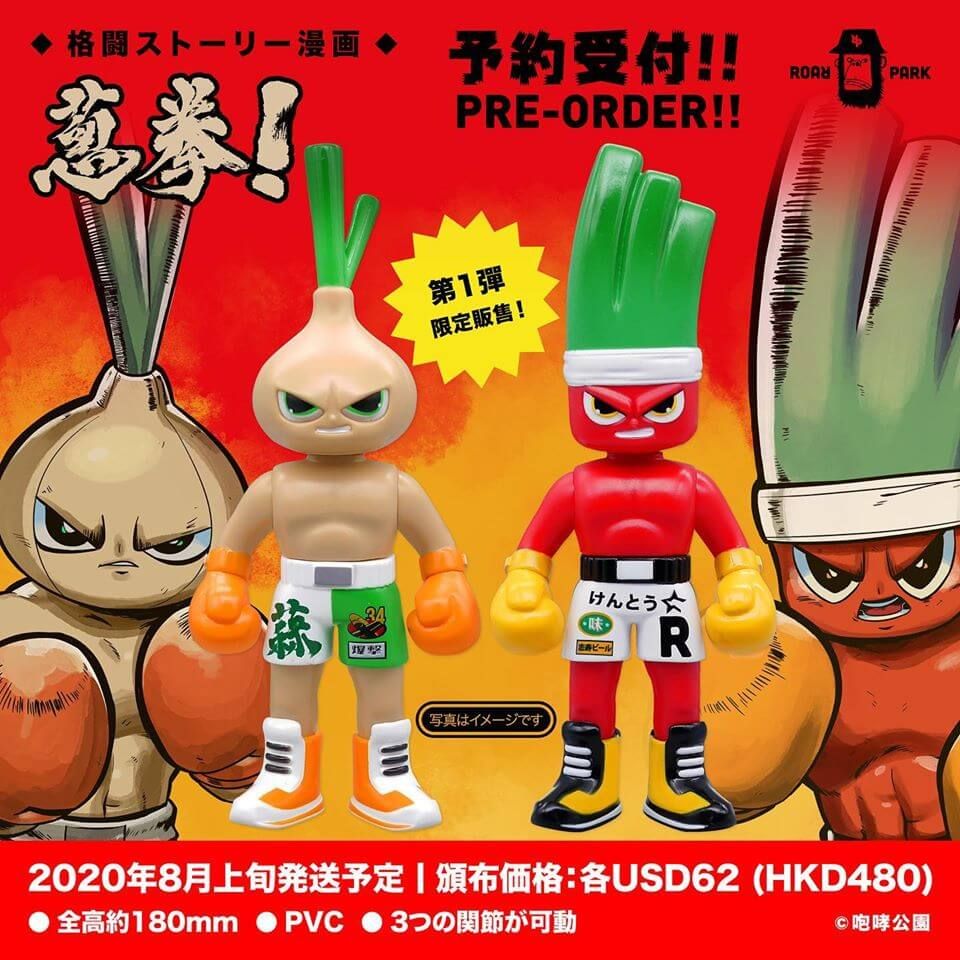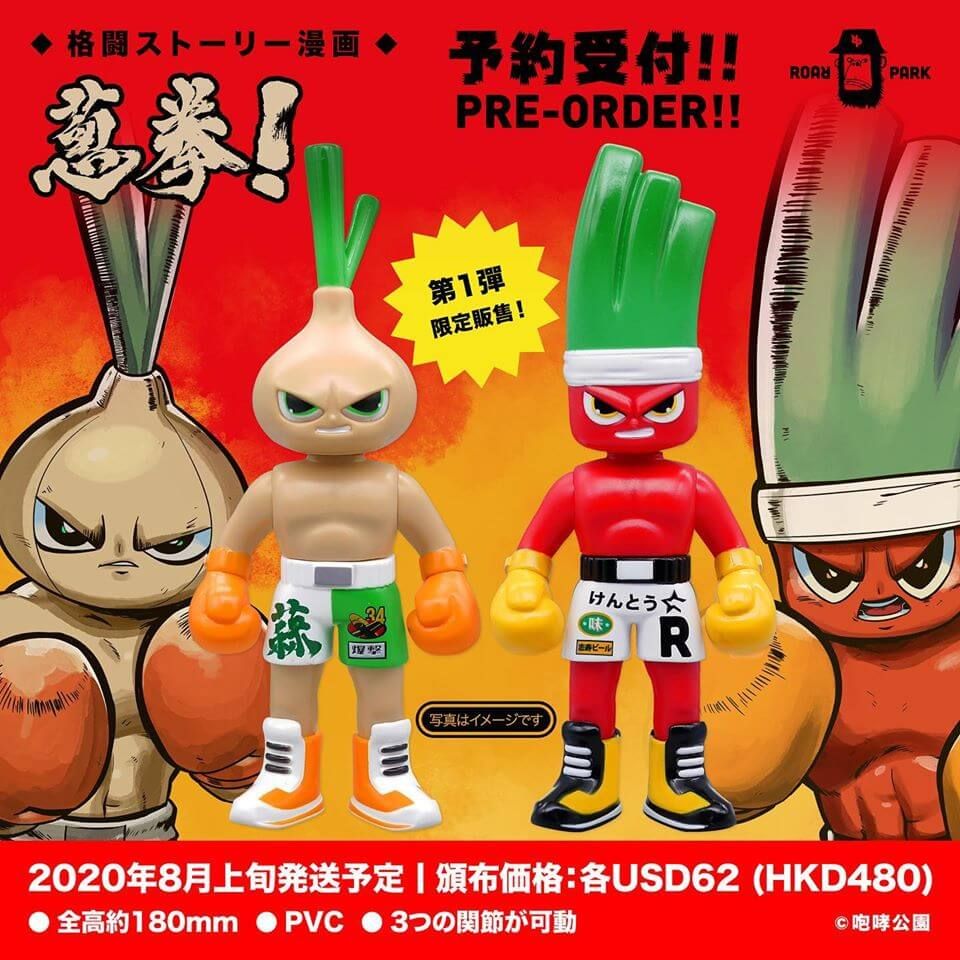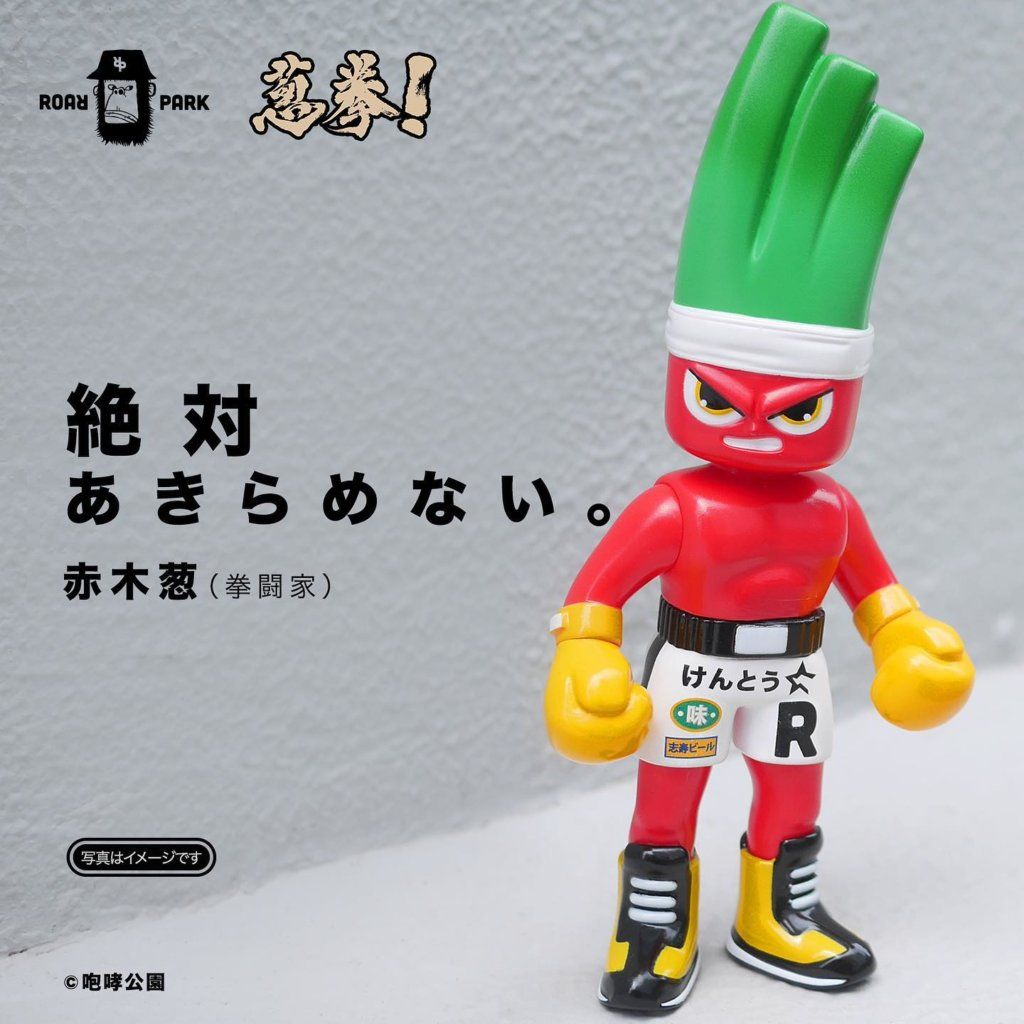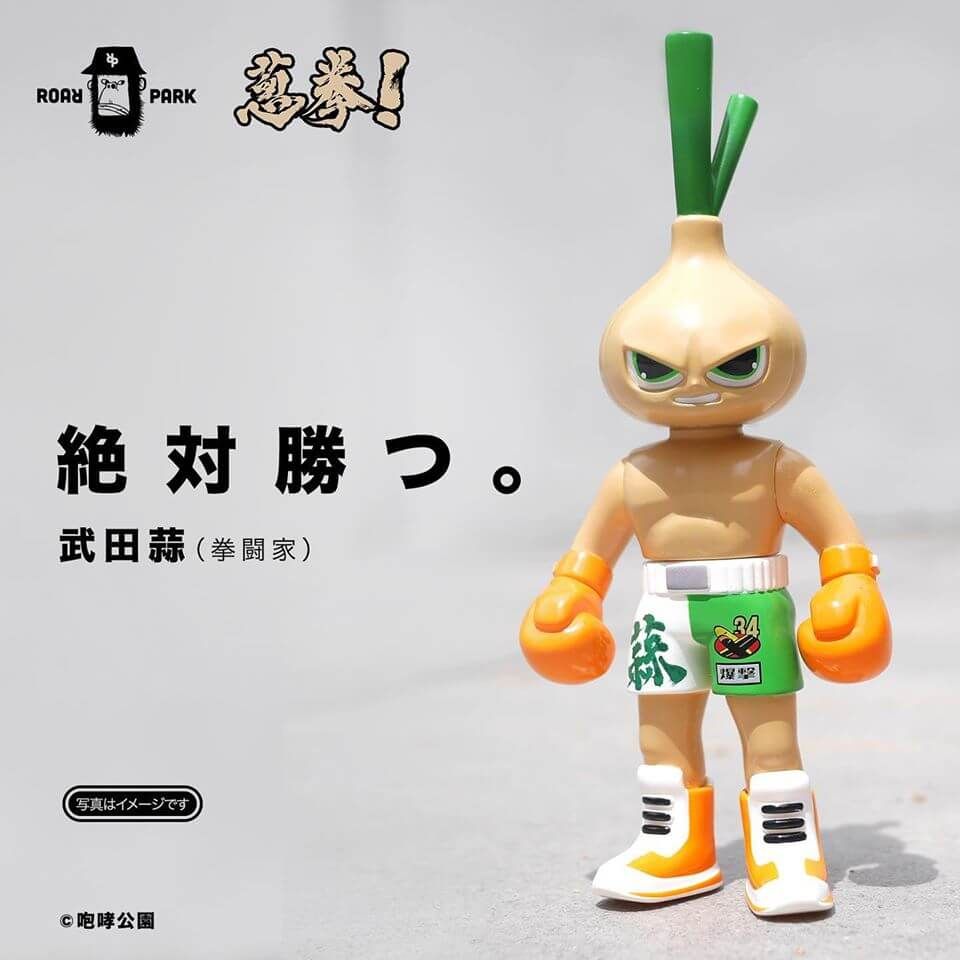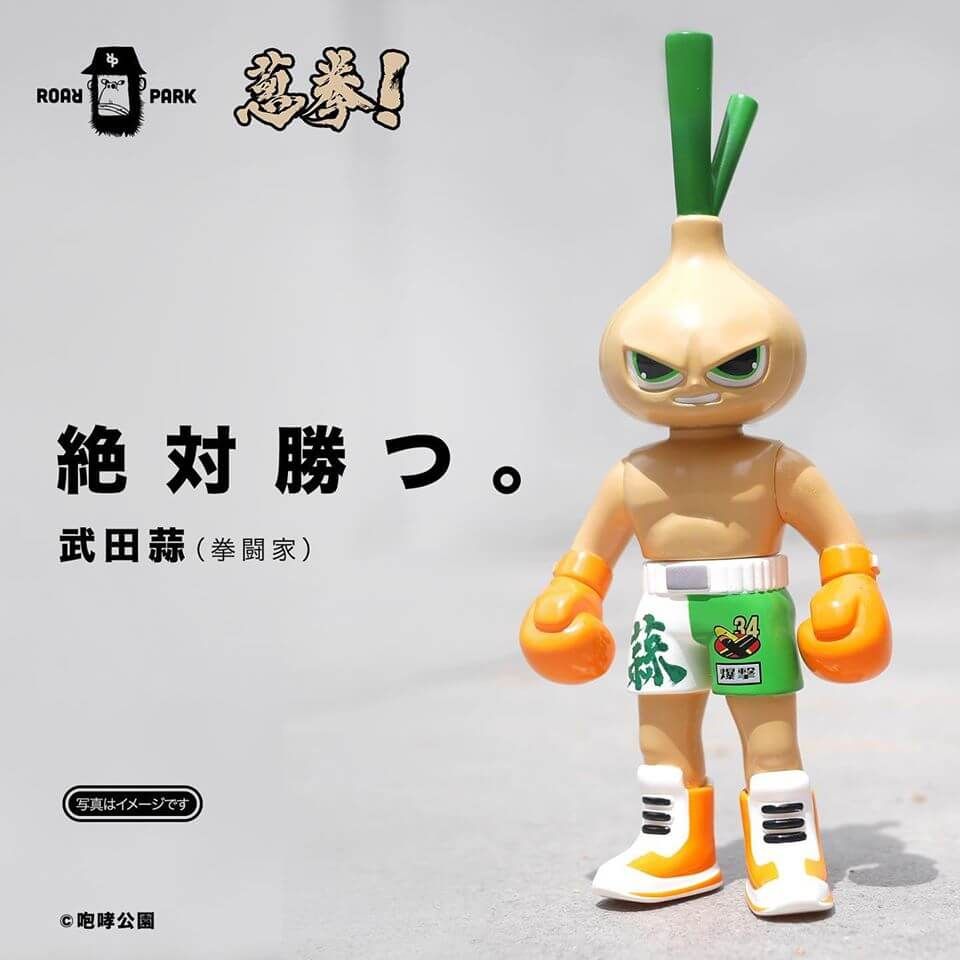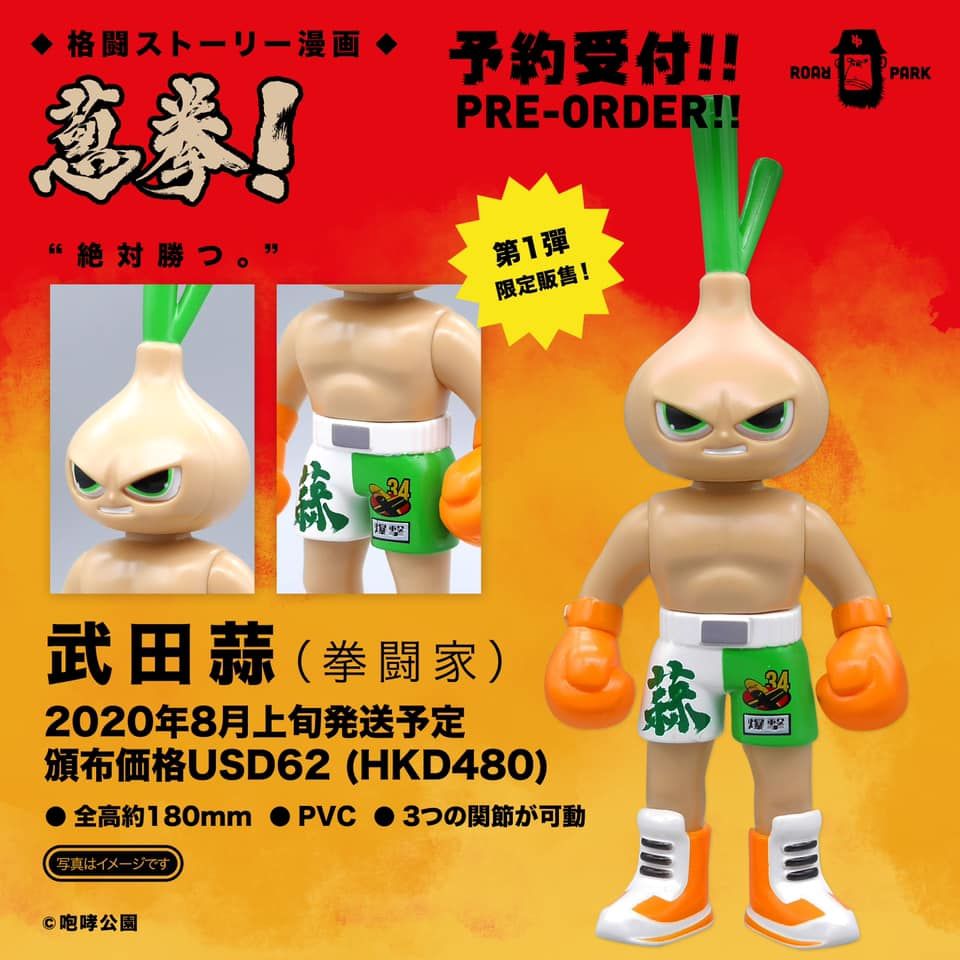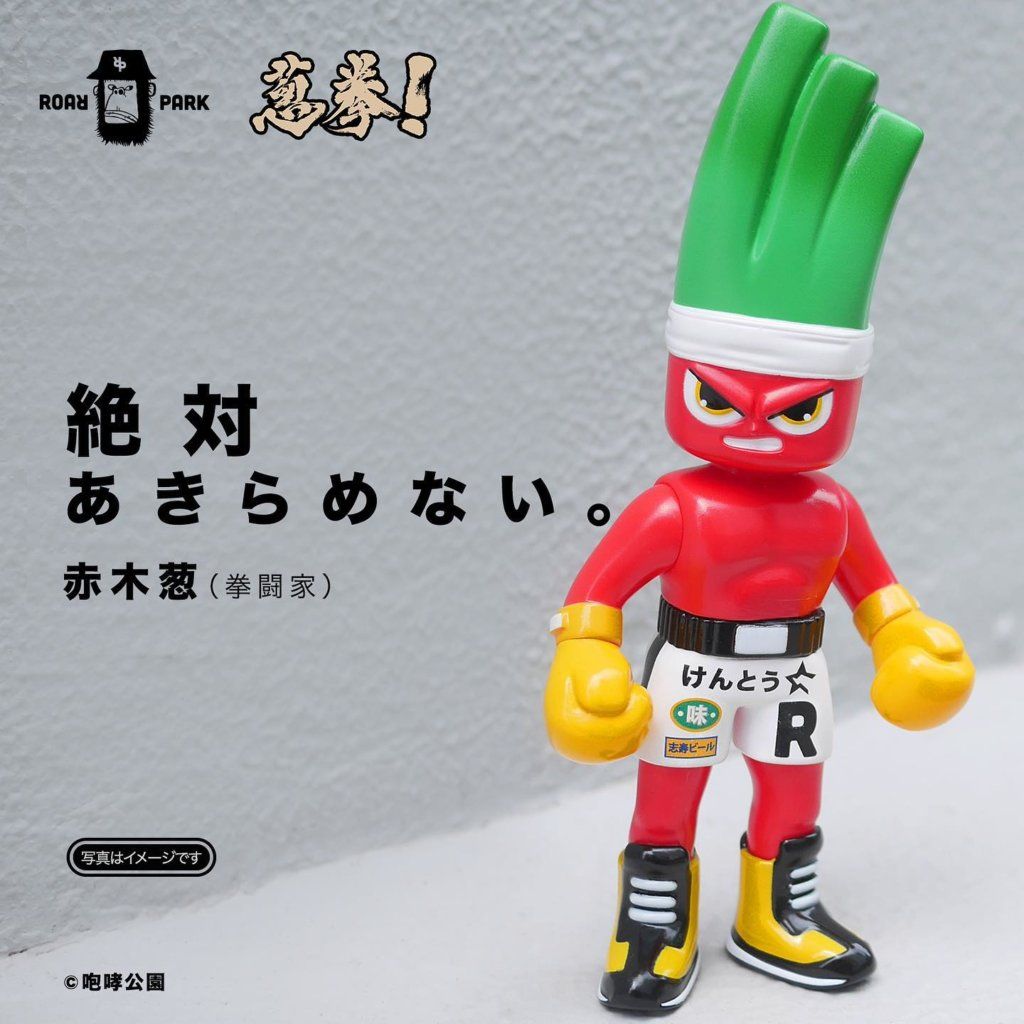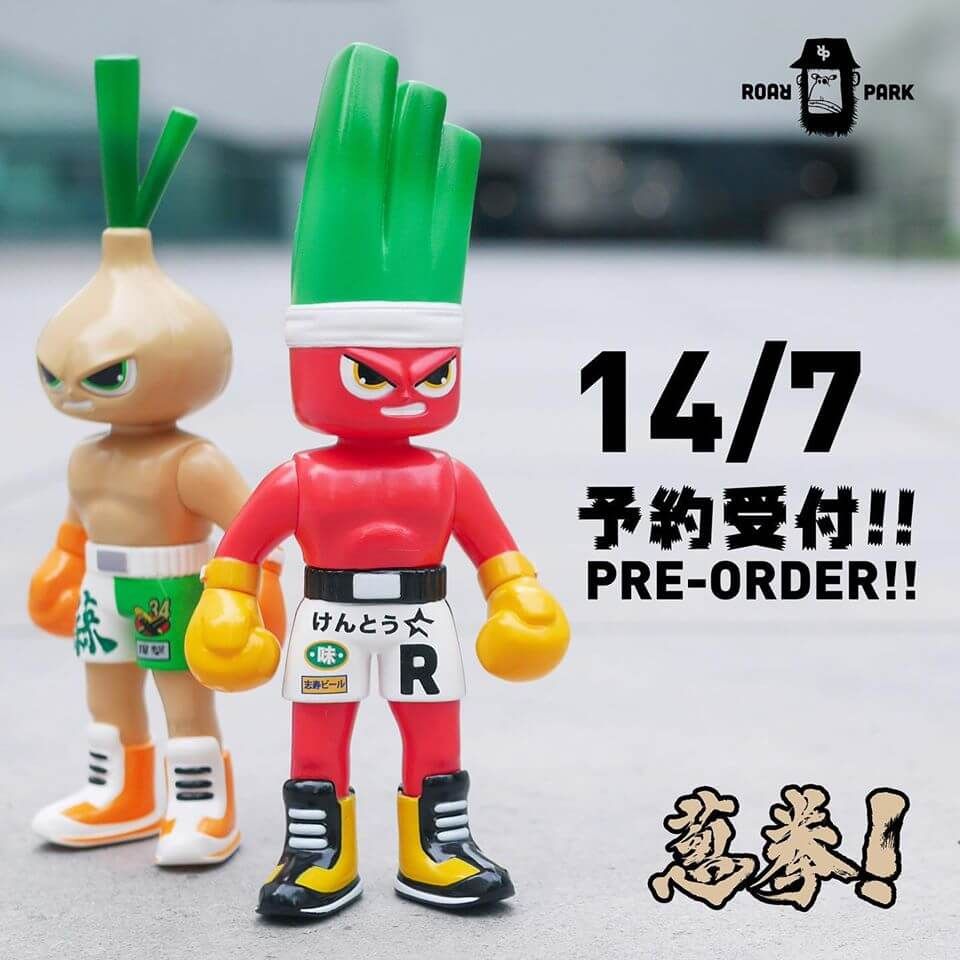 Product information:
Size: approx. 16cmH
Material: Sofubi
Price: USD62 each (HKD480)
────────
Pre-order Store:
1)@toystation88
2)Taiwan Store: @7toy_kobo
3)International customers: Please DM Roar Park via WhatsApp, e-mail or IG
Whatsapp: 69360690 Email: [email protected]
────────
*Pictures are for reference only. Actual products may vary.
*No refund once the payment is completed.
.
About Roar Park
Roaring Park Headquartered in Hong Kong, Roaring Park was established in 2019 as a creative and toy design company. The company specializes in the development of "creative, popular, interesting" works, and will regularly participate in toy exhibitions, online sales and licensing operations.
咆哮公園總部位於香港,成立於 2019年,是一間創意及玩具設計公司。公司專門開發集「創意,流行,有趣」的作品,並且會定期參加各地的玩具展覽,網上銷售及授權業務。
Find Roar Park via www.roarpark.com Instagram and Facebook.
You can get your daily Designer Toy fix from our TTC Mobile App. It's free too! FREE! Download on the iPhone or Android smartphones. Search for "The Toy Chronicle" and all your Designer Toy wishes will come true! Pretty much.
Did we fail to mention IT's FREE.