In the words of the Spice Girls " Colours of the world
Spice up your life" HA. Nothing like giving your retinas a dose of colour! One more sleep until Gary Baseman x 3DRetro unleashes the AHWRAINBOW AHWROOS!
From the other side of Midnight come the AhwRainbow Ahwroos that howl and salivate at the sight of rainbows. With ravenous appetites, the once dark Ahwroos eat glowing rainbows that turn them into a spectrum of colors. With their hearts and stomachs full, the Ahwrainbow Ahwroos can't help but frolic wildly, leaving their playmates with scars of joy and love.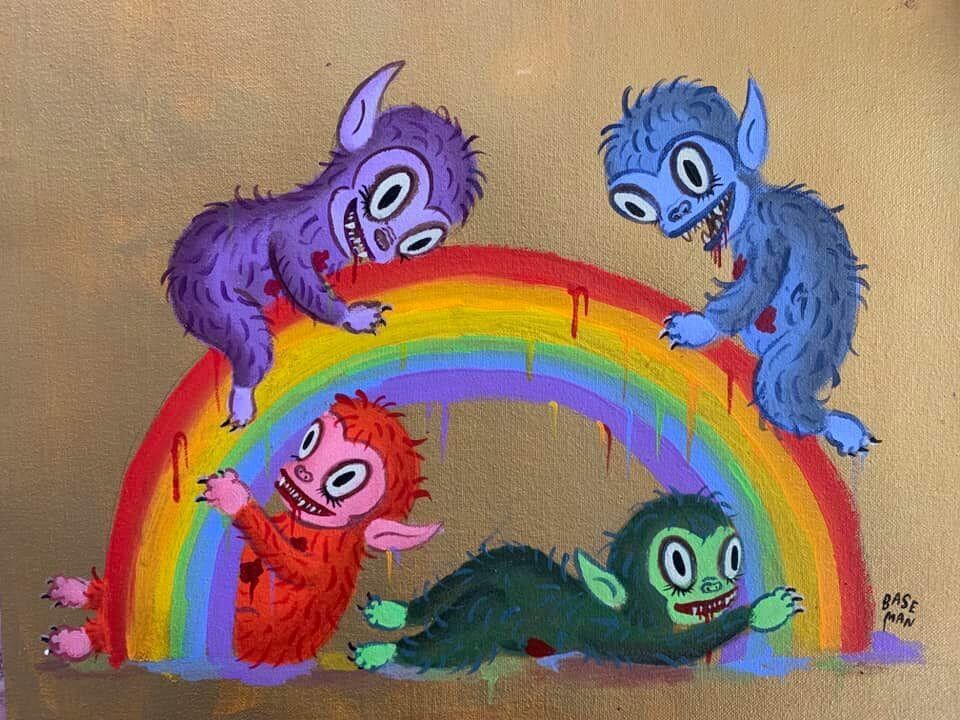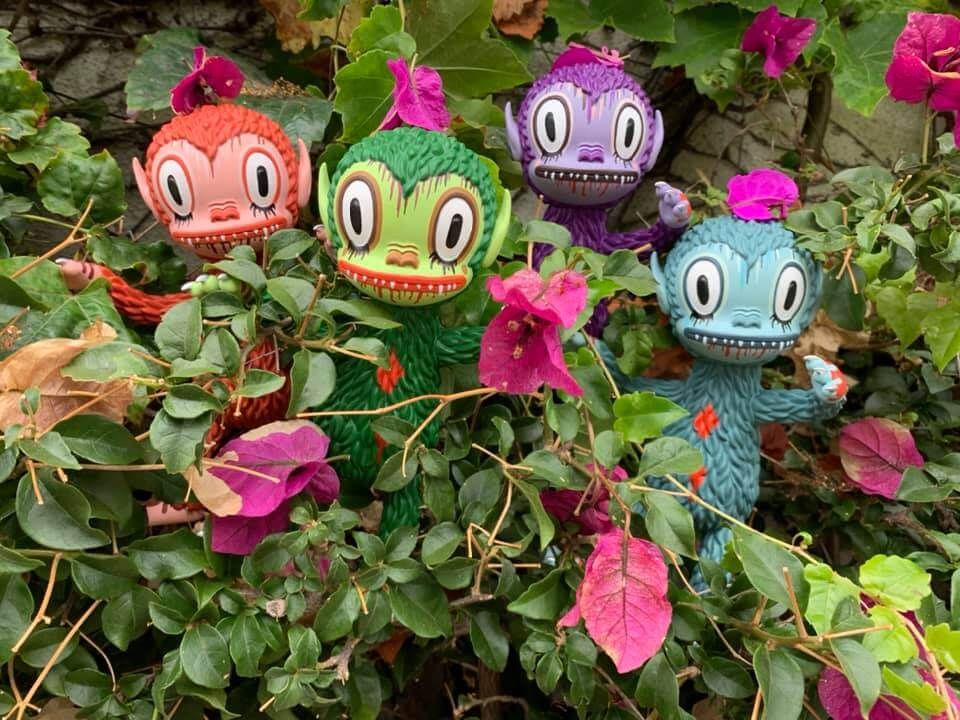 This exclusive set features four fantastic new Ahwroo vinyl art toys in Blue, Green, Orange and Purple. With sharp teeth and a voracious appetite, these new editions will add a colorful bite to any collection.
This will be a limited edition of 200, the Ahwrainbow Ahwroos 7" vinyl art toy set will be released on Friday.
Ahwrainbow Ahwroos come in sets of four. Releasing This Friday Noon PST, June 26, 2020, these limited edition figures come in an exclusive tote bag and can be ordered from the 3DRetro  priced at $280 each set.
About Gary Baseman
Gary Baseman is a Los Angeles-based artist. He explores the "beauty of the bittersweetness of life" through painting, performance, film and fashion. His very recent projects include a collaboration with COACH; a documentary "Mythical Creatures" about his family heritage; and a travelling retrospective that featured hundreds of his paintings, photographs, videos, and toy and costume designs.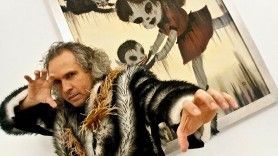 Baseman's multifaceted career includes illustration for clients including the New York Times, Rolling Stone, and the Wall Street Journal and the bestselling board game Cranium; as well as animation for which he created the Emmy and BAFTA award-winning ABC/Disney series "Teacher's Pet." He is a frequent speaker at international conferences on graphics and multidisciplinary arts and visual communications.
You can get your daily Designer Toy fix from our TTC Mobile App. It's free too! FREE! Download on the iPhone or Android smartphones. Search for "The Toy Chronicle" and all your Designer Toy wishes will come true! Pretty much.
Did we fail to mention IT's FREE.