These are Acorn Baby Worry Beans by Taylored Curiosities. I don't know about you, but I seem to have a lot of little worries this season. So let these Worry Beans do the worrying for you and put your feet up with a good cup of tea!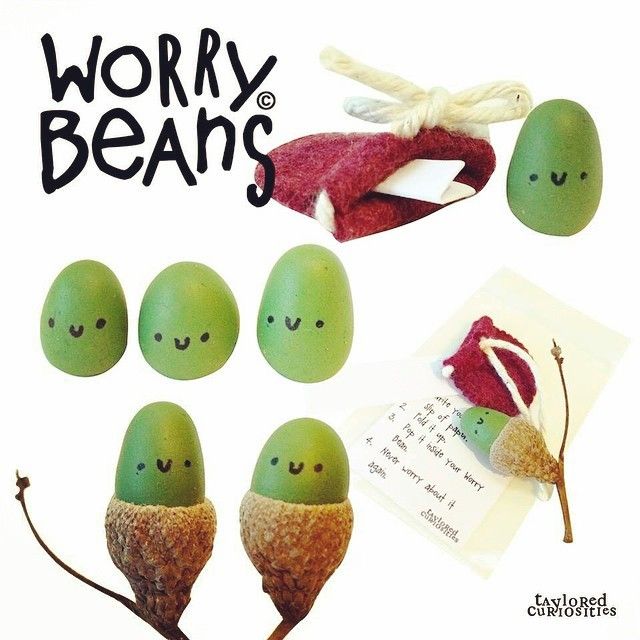 Each one is hand sculpted and painted and sits inside a little acorn cup. No two will be identical due to the handmade nature. Each set comes with a Worry Bean, acorn cup, a slip of paper to write your worry on, a hand sewn pouch to pop it in, instructions and a brooch with original illustration on; all packaged in pretty paper and sealed with a cute hand made sticker.
Roughly 0.5″ tall.
The perfect gift for yourself or a worrier you know.
100% handmade in the UK.
Worry Beans design, story and images are fully copyright protected. © Taylored Curiosities
You can find more Taylored Curiosities  goodness via her